A go-to-market strategy (GTM) is a popular approach B2B firms use to launch new products or services, and even expand their existing products or services to the new market. However, it is often said that a poorly-planned go-to-market strategy could cause even a good product or service to flop in the business world. Therefore, professional services firms and companies alike pay a lot of attention to their GTM strategy.
This post will help B2B firms understand the basics of a go-to-market strategy, as well as how to develop one. In addition, we will share Company Expert's go-to-market (GTM) strategy template that will provide you with the framework to create an effective go-to-market strategy.
What is Included in a Go-to-Market Strategy?
A go-to-market strategy is a process that includes a complete plan for the effective launch of a product. It answers the following questions:
What is the USP of the product or service
Who is your ideal target audience
How to position your product or service
How and where you will sell the product or service
What is the right time to launch the product or service
Why Does a Business Need a Go-to-Market Strategy?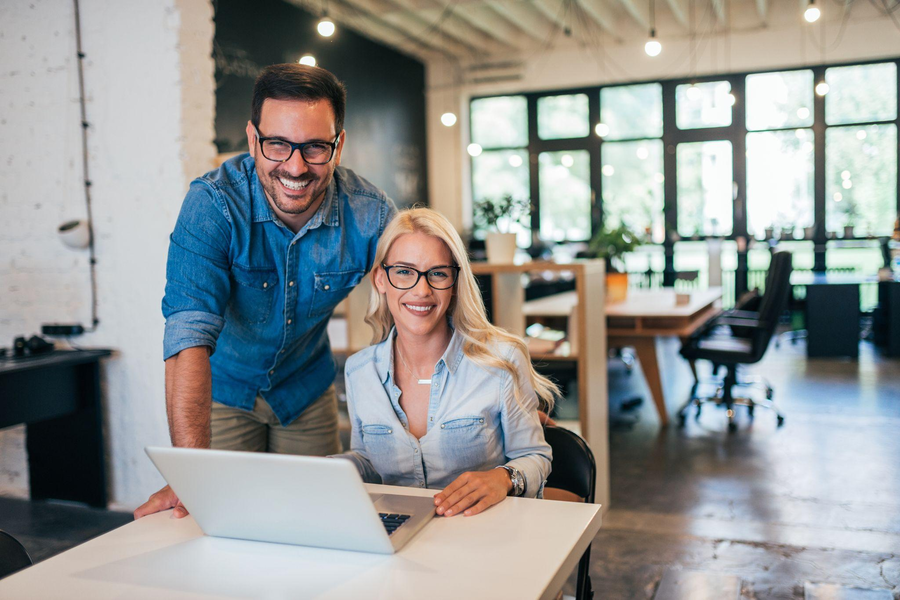 The way a business advertises its new products or services can make or break its success. No matter how cutting edge the solution is that the business provides, if it cannot position the launch right, it might not be as successful. As a result, most professional services firms effectively use a go-to-market strategy to launch a product or services.
The purpose of a well-crafted go-to-market plan is to avoid the following key costly mistakes:
Advertising your product to the wrong audience
Launching product in an already saturated market
Choosing the wrong time for the launch

How to Build a Go-to-Market Strategy?
A go-to-market strategy is a step-by-step process. A go-to-market strategy may vary from firm to firm or industry to industry, but the basic components remain the same. Have a look at how to create an effective go-to-market strategy.
1. Identify The Target Audience
The first step is to find the ideal target audience to pitch your products or services. It is easy to define the target audience for creating the marketing strategy in the B2C industry. Still, in the B2B industry, multiple decision-makers are involved in the buying process, which makes it challenging.
To define the ideal target audience, a B2B firm can use the approach of the ideal customer profile (ICP) and buyer persona. Both approaches try to find the clients who may be interested in buying your products based on various factors such as demographic, size, budget, and behaviors.
Apart from that, the study by Gartner suggests that there are typically six to ten decision-makers involved in the buying process of a B2B firm. These are called buying centers.
A firm needs to create composite representations of ideal prospects using the data within preferred target segments. It helps to understand the profile of target clients and segments with the details about their needs, attitude, behavior, and problems from different perspectives. You can use the Developing Client Personas template to create the persona for your prospects.
2. Create a Value Proposition and Value Matrix
A value proposition is a business or marketing statement that a company uses to summarize why a client should use its service. This statement convinces a potential consumer that one particular service will add more value or provide a better solution to  a problem than other similar offerings. You can create the value proposition for your firm with a B2B Value Proposition Framework.
This Value Proposition Framework contains five critical elements. It will walk you through a 5-step process that breaks each element into its core components with exercises to help you complete the Value Proposition template.
A value matrix is a breakdown of each buying center persona you have formed, their business problems, how your product is valuable in solving those problems, and the key message.
A B2B firm needs to create a value matrix for each buying center. To create a value matrix for each buying center, a firm needs to list the pain points, the value your product is offering, and a key message that conveys to the client how the product can solve the problems. It helps when  firms  decide on key messaging.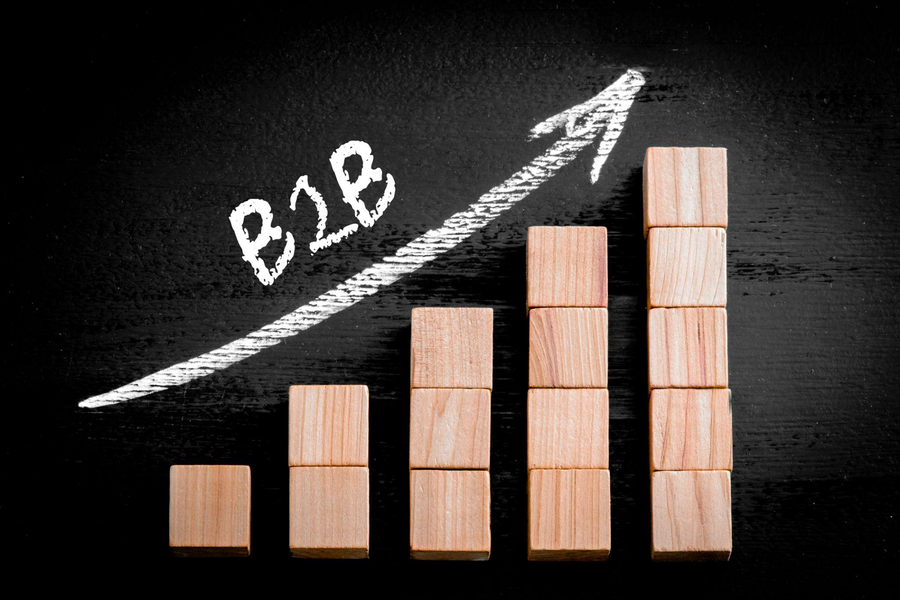 3. Develop The Right Messaging  
Once you have identified the ideal target audience and developed the value matrix, it is time to develop the right messaging. You need to do three primary things to develop the right messaging: the marketing channel, the audience, and the message.
Find out where your target audience is most active. The marketing channels can vary from LinkedIn, Facebook, Twitter, Email to Google Ads. You need to test your messaging on all these channels and find the channel with the higher conversion rate.
For example, 83% of B2B companies use email newsletters as part of their content marketing program, and 40% of B2B marketers say these newsletters are most critical to their content marketing success.
If you get higher conversions on email, use it as a primary marketing channel. Once you have the results of your initial messaging, you can optimize your messages to be adopted on a wide scale.
If you do not have a framework to develop the right messaging, you can use this market segmentation, targeting, and positioning framework.
4. Map The Buyer's Journey
75% of B2B companies take an average of at least 4 months to win a new client. Thus, a business needs to keep track of a potential customer's journey. In addition, it helps a business understand where customers are as a lead or a customer.
There are various frameworks and business tools a firm can use to map the buyer's journey. The most popular format is the funnel format, where a buyer is categorized into three sections:
Top of funnel
Middle of funnel
Bottom of funnel
The top of the funnel is where a buyer realizes the problem and is searching for solutions. A B2B firm needs to get the buyer's attention at this stage.
The middle of the funnel is where a customer is comparing your solution with other solutions. A B2B firm needs to convince potential buyers through education that its product is the best option.
The bottom of the funnel is where a customer has decided to purchase your product. A B2B firm needs to convince the customer to commit to purchasing.
You can use the journey mapping framework to map the buyer's journey.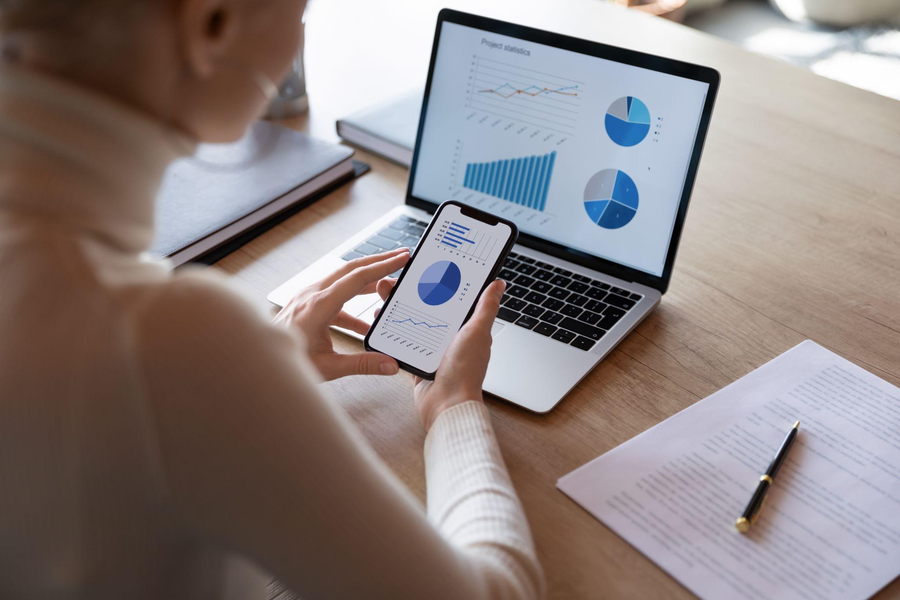 5. Create an Effective Sales Plan
The purpose of the go-to-market strategy is to drive the sales for the new products and services. There are a variety of sale models a B2B firm can use, such as the inside sales model, field sales model, and channel model. Which strategic planing tool you choose depends on a variety of factors.
If you do not have a standardized sales process, you can use our sales playbook to create an effective sales plan. This playbook helps your B2B sales team understand potential clients, handle objections, manage different stages of the sales cycle, and achieve the right positioning and messaging.
Go-To-Market (GTM) Strategy Template from Company Expert
Company Expert is a leading B2B growth consultant that has developed a range of proprietary suites of solutions, technology, and resources to inject speed, knowledge, and accelerated growth into B2B Financial Services, Technology, and Professional Service Firms.
Company Expert's Go-to-market Strategy framework will help a B2B firm effectively engage with a new market or present a new idea to your existing client base.
This playbook will walk you through the following:
Defining the purpose of your GTM
Who your targets are
What you are selling
How to position yourself to those targets through sales and marketing
How to time the launch
B2B Professional Services firms can use this playbook to develop an effective GTM strategy that allows them to be much more focused in their approach.
An effective go-to-market plan will help you gain stakeholder alignment and commitment to deadlines. It will help increase the chance of a successful launch and help establish a growth plan.
The Company Expert playbook is ideal for anyone looking to develop a GTM strategy for their B2B firm.