These 7 playbooks are a crucial part of ensuring your B2B business' growth
The natural flow of every business is towards growth. It is the sales department that ensures a business grows consistently. Thus, an effective sales process is at the core of the growth of any business. A sales playbook is all about ensuring that for your business. 
A sales playbook is a manual that includes everything salespeople need to know about the sales process, such as standard operating procedures, roles and responsibilities of salespeople, sales tools, and sales guidance. It is the core document that ensures consistency and efficiency in the sales operations.
Sales Playbook for B2B businesses
A vast range of sales playbooks are available for a business to improve operational efficiency. It can be a regular B2B sales playbook that entails the entire sales process of an organization, or it can be a specific sales playbook on a particular sales strategy.
For example, if you plan to use account-based marketing to target high-worth clients, you can create an ABM sales playbook that provides the framework to develop an Account-Based Marketing (ABM) strategy for your firm. This playbook will help train new salespeople, bring consistency in sales operations, and improve the ROI.      
We have shortlisted the seven playbooks from our collection that you may need for your B2B business to scale the operations. 
7 Playbooks to Scale the Growth of a B2B Business
1. Sales Playbook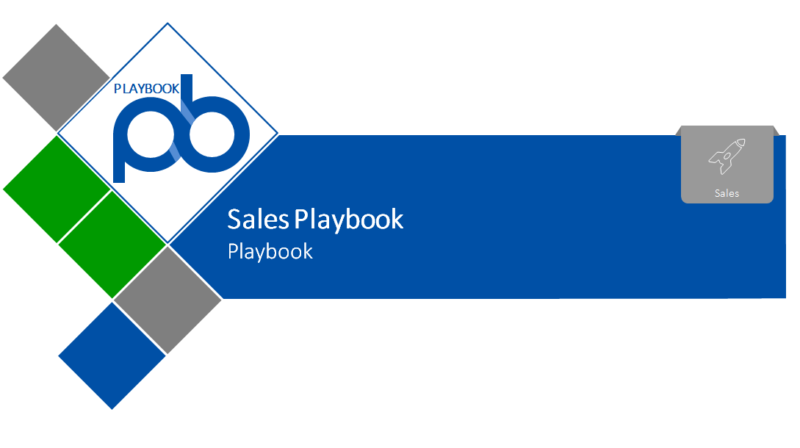 This playbook will act as a living, breathing, working document for your sales department. It provides the framework to create a Sales Playbook for your firm. You can update your sales playbook anytime. 
This 53-pages sales playbook framework contains seven critical elements for success in selling professional services. It will walk you through a process that breaks each element into its core components.
The Sales Playbook helps your B2B sales team to understand the sales process, know the potential clients, manage different stages of the sales cycle, handle objections, and achieve the right positioning and messaging. You can also use this sales playbook to establish effective metrics and expectations for sales teams. 
You can set a systematic approach of how to sell across your organization using the collection of best practices and strategies using this sales playbook.
2. Account-Based Marketing (ABM) Playbook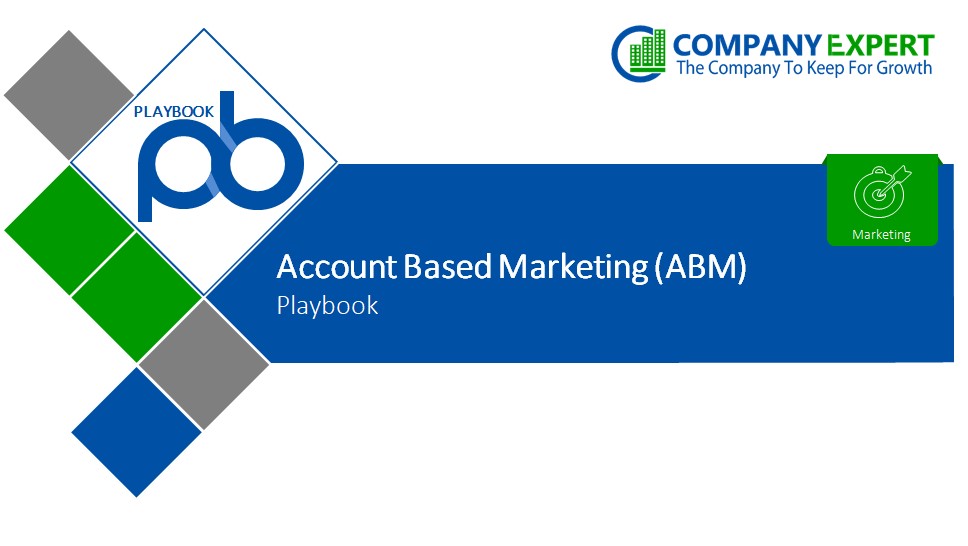 Account-based marketing is the highly targeted approach used by B2B firms. It has the highest ROI of all the sales strategies. 
The Account-Based Marketing playbook provides the framework to develop an Account-Based Marketing (ABM) strategy for your firm. It is a 71-pages playbook that will allow you to develop an ABM manual for your firm that can help you with the following:
Select target accounts for the account-based marketing 

Determine market attractiveness and competitors assets

Score the key accounts based on the market attractiveness and competitors assets

Find the best data on your accounts 

Divide the accounts into tiers for effective targeting  
With the help of this sales playbook, your sales team can create highly personalized marketing campaigns based on a targeted account's specific needs, and allow the sales team to establish deeper connections with current & future customers. This will result in a complete ABM strategy that reaps a better ROI.
3. Account Management Playbook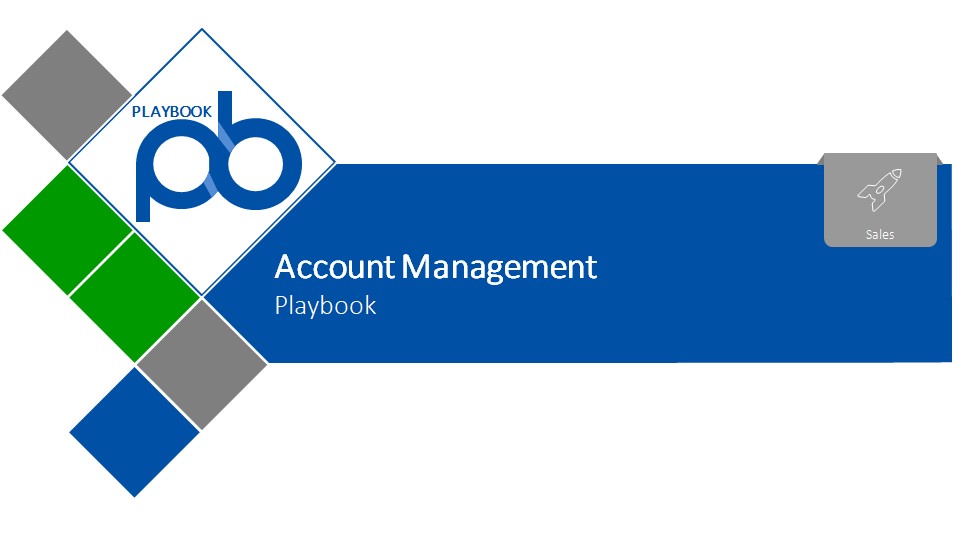 Account management is the process of managing the existing accounts of a business to nurture the relationship. It includes providing efficient customer support to the accounts to retain or increase the consumption of a product or service. 
The Account Management playbook provides you with the framework to develop a standardized Account Management strategy for your professional services firm. It defines and illustrates the best way to nurture, develop, and grow your most important clients. 
With the help of this playbook, your sales team or customer success team will be able to follow a thorough Account Management strategy to cultivate and grow relationships with the company's most important clients. 
The playbook framework can help you with the following:
Capturing, codifying, and institutionalizing the best practice behaviors of top performers 

Help consolidate decentralized sales, marketing, and account management information in one place

Create scalable processes to drive predictable revenue and build stronger relationships.

 
4. Sales Segmentation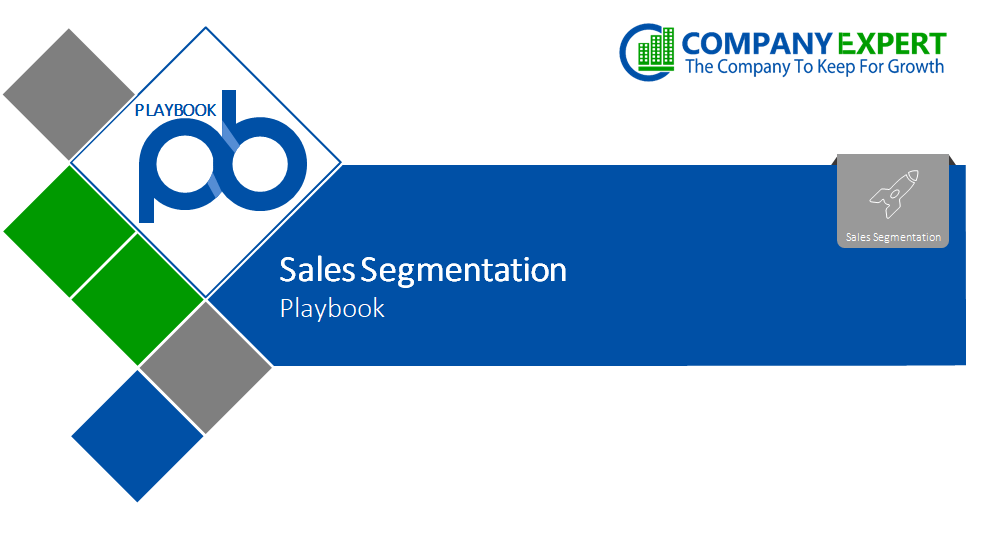 Sales segmentation is the process of dividing your target audience into approachable groups based on needs, interests, budgets, or other attributes. This allows a business to efficiently market to individual consumers or clients. 
The Sales Segmentation playbook provides the framework to develop a systematic and proven approach for sales segmentation. Adopting an in-depth and analytical approach to sales segmentation helps B2B professional services firms flourish and dramatically increase close ratios and results.
This playbook will help you with the following: 
Data-driven sales segmentation using a unique set of criteria/weighting

Provide tools to bring in detailed market data to provide you with a complete picture of your target audience 

Scoring prospects based on the criteria to compare them against one another 

Prioritize communication strategy according to the likelihood of the prospects to purchase your product or service 
5. Designing and Executing Sales Campaigns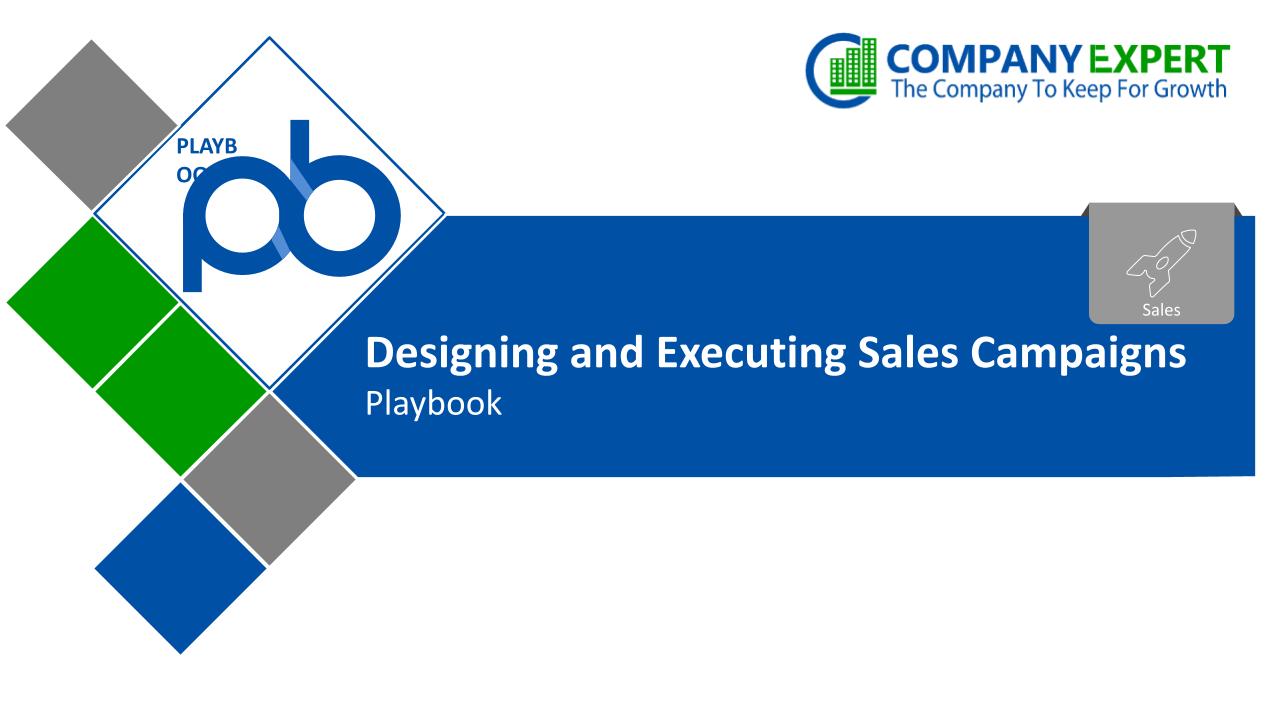 Most newly established professional services firms do not have a standardized and proven strategy to design and execute the sales campaign. This playbook will help professional service firms' executives, directors, and staff to develop a systematic sales campaign strategy. In addition, it helps businesses to develop the degree of sophistication surrounding their sales campaigns. 
This playbook can help you with the following:  
Adopting a methodical approach to design and execute your sales campaigns 

Identify the goals and objectives for your sales campaigns

Identifying the target audience  

Explaining how to reach your leads 

Strategies to nurture relationships, develop trust 
 A well-designed sales campaign can help you achieve your goals, whether it is increasing revenue, penetrating new markets, or strengthening a relationship with a key stakeholder. 
 6. Competitive Analysis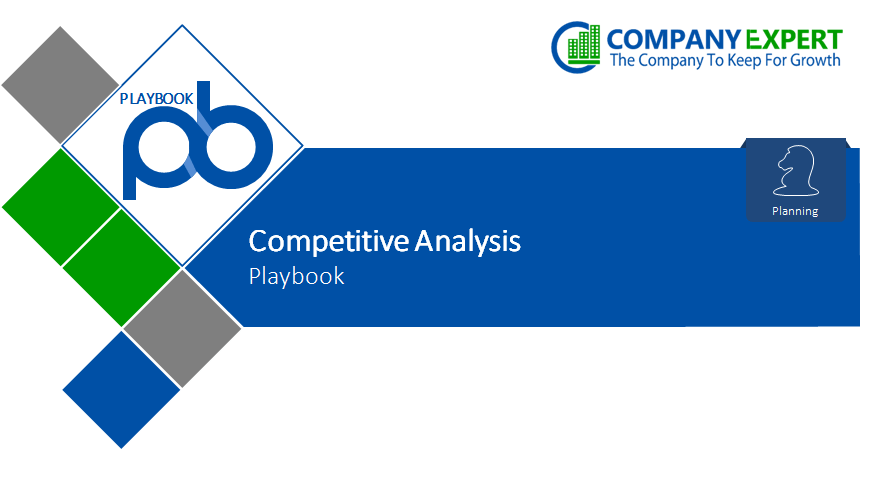 Competitor analysis is the process of critically assessing your company's competitor. Most B2B companies use competitor analysis to research their competitors' different marketing strategies to use the information to evaluate their strengths and weaknesses relative to each competitor. 
The Competitive Analysis playbook provides a B2B firm with a framework to assess its key competitors. Understanding your competitive environment is crucial to developing the sales strategy of your B2B professional service firm. 
The Competitive Analysis playbook will help you with the following:
Determine the strengths and weaknesses of the competitors within your market

Provide insights into barriers to prevent competition from entering your market

Inform strategies to provide you with a distinct advantage

Assess a potential acquisition

Highlight certain risks and provide critical information for your sales and marketing staff 
7. Go-To-Market (GTM) Strategy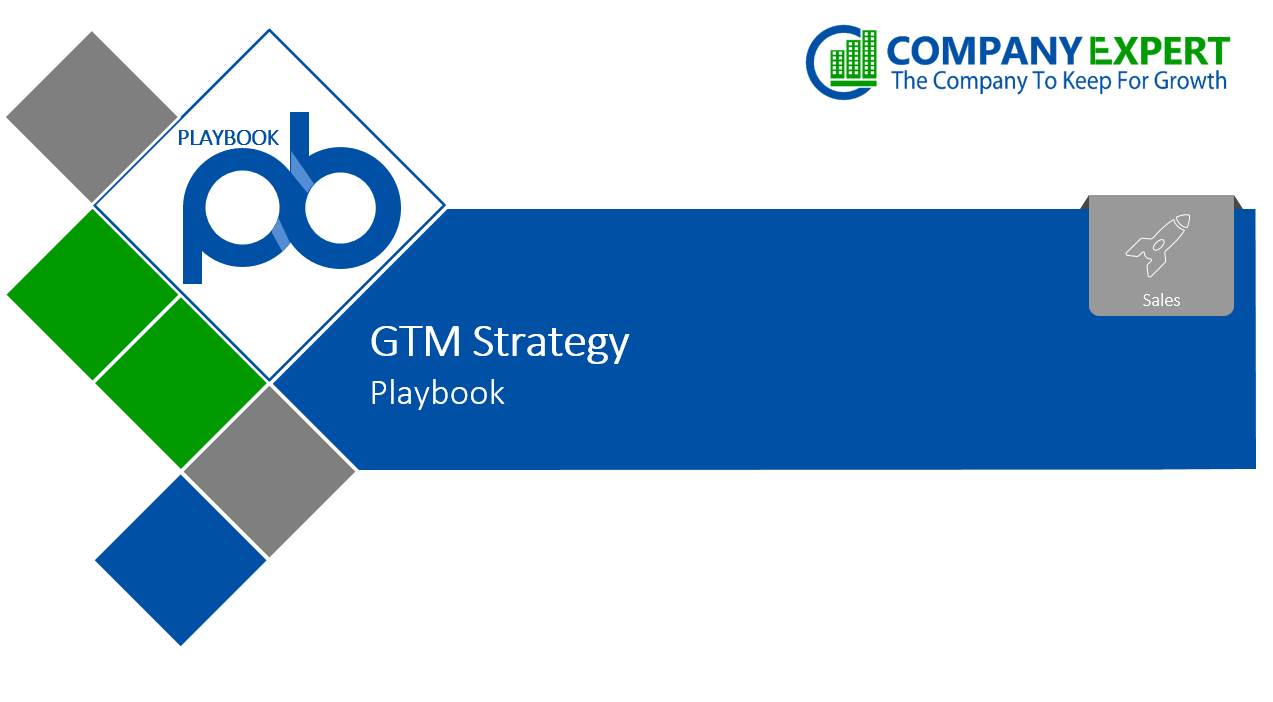 A Go-To-Market strategy is a short and crisp plan of how a company will engage with customers to convince them to buy their product or service. It can be focused on launching one specific product, service, expansion, or venture. 
The Go-To-Market Strategy playbook helps you develop a powerful GTM strategy. This playbook will help you with the following:
Defining the purpose of your GTM strategy 

Finding your target audience

Defining what you are selling

Creating strategy on how to position yourself to those targets through sales and marketing 

The time to launch the product, service, expansion, or venture.   
Why Company Expert? 
Company Expert is a leading B2B growth services firm that helps professional services firms with B2B advisors, B2B tools such as B2B playbooks and proprietary software, and aB2B professional network. 
We manage the largest network of B2B professional service leaders globally, with over 100,000+ members. 
In addition, we have developed proprietary software to help grow and scale professional service firms. Check out our collection of B2B Sales Playbooks.