If you'd like to know more about how a robust landing page can help convert more customers, keep reading! First impressions are extremely important, which is why there's no such thing as a second impression! As a small business or professional service firm, if you want to convert potential customers, you've got to hook them with a great landing page.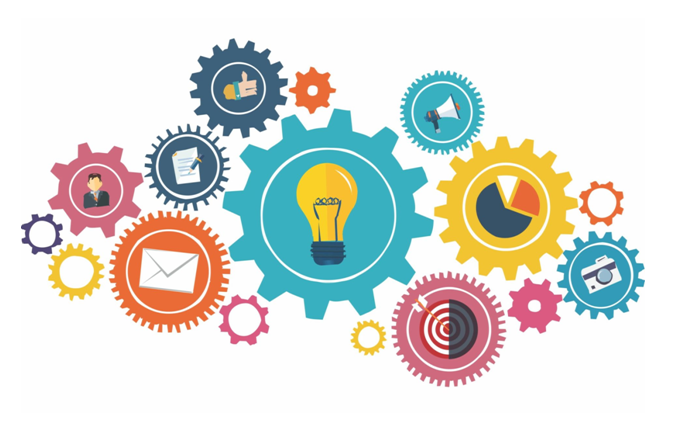 Main image courtesy of 4 Corner Resources.
So why is it that many firms neglect to put the time into this essential part of their online presence? In this article, we're going to delve a little deeper into:
Why a robust landing page is necessary

Best practices for developing a landing page

How to properly test your landing page
Why a Robust Landing Page is Essential
Landing pages can provide a make or break moment for potential customers. Designing the right kind of landing page can help drive more traffic and increase conversions.
Having an online presence as a small business or professional service firm is a must–it allows you to continually grow your business and is typically the first point of contact on the customer journey. And having an eye-catching and engaging landing page is a great way to ensure you're making the most of your online presence.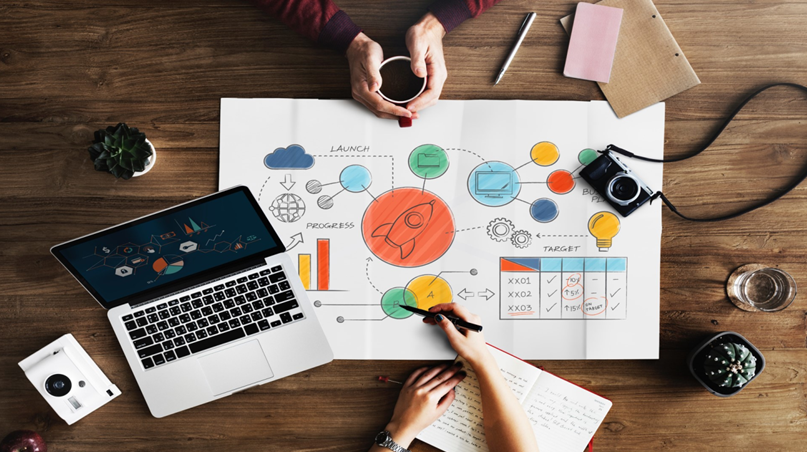 Image courtesy of Identity Agency.
A landing page is where the customer is directed to after they have clicked on an ad or other marketing tool, such as an email or social media post. They are also great ways to drive organic traffic to your site when they're optimized for SEO, which can generate more leads and a greater number of conversions.
Unfortunately, many firms aren't setting up this essential digital marketing tool in a way that benefits their goal–which is to increase conversions and sales. When customers land on this type of page, it should be set up in such a way that it is easy to navigate, encourages the potential customer to give their information, and catches their eye with engaging copy or an offer/deal. Essentially, landing pages are meant to display your call to action.
A landing page is not the same as a home page, which could be where some of the confusion lies. A homepage is where you set up what your company does, its history, team members, and what your products/services are. On the other hand, a landing page is designed to:
Exist separately from the rest of your website with one goal in mind–conversion

Provide your firm with traffic that is interested in a specific offer or product

Get the potential customer to engage with your call to action (leave an email, fill out a form, download information)
Elements of a Great Landing Page
How to ensure your landing page is top-notch.
Landing pages aren't hard to create, but they should include some essential information.

When designing your landing page, it pays to sit down and work out exactly how you want it to appear in order to maximize engagement. Don't waste your valuable time and resources, instead consider following these easy tips the next time your team needs a landing page for a campaign!
Make a clear call to action
Since this is what a landing page is all about, don't let this get lost in your page creation! Having a clear call to action, whether it's asking for an email or to fill out a form–what you want your customers to do should be very obvious to them. They've clicked through to see your landing page, now make sure the focus of your page is evident and easy to get to.
Ensure the design is clean
No one wants to see an overly busy landing page, which is why it's essential to leave white space so the visitor is not distracted. This goes back to first impressions, if they do not like your landing page, they'll quickly leave, costing you a potential conversion. This is another reason why landing pages should never be home pages–it is too easy to get distracted or lost among the company information!
Choose compelling images
Choose images, graphics, and videos wisely, and make sure they're designed to make an impression. The written copy on your landing page should be precise and to the point, so make sure you choose a compelling image to accompany it that drives home your call to action.
Ask for the right amount of information
The information you gain from your customers such as their email or contact information should be just enough so it can help you in the future, but not feel too intrusive. Find a middle ground where you're asking for just enough that it's useful to your firm, and then provide them with the lead generation offer. This information can help you connect with customers in the future, and segment them for additional campaigns.
These are the basic building blocks of effective landing pages. If your company is looking for growth, follow these steps to help increase traffic and conversion.
Measure What Works (and What Doesn't) with Your Landing Page
Use A/B testing to determine what does and doesn't work
An effective way to determine what works best for your audience is to employ the use of A/B testing. This type of test shows your landing page visitor's two distinct options, and you can use the conversion data drawn from both to determine which works best. This is a great way to see which version is performing better, so you're not wasting your time with a sub-par landing page. Because A/B testing is data-driven, there will always be one that outperforms the other, so make sure to use that one.
If you want your campaign to convert the way that it should, a landing page is essential. When you measure its effectiveness with A/B testing, you can be sure you're converting the optimal amount of visitors. When landing pages are set up correctly, you'll notice more conversions, which means more growth for your small business or professional service firm! Here's one more thing to add to your toolkit to enhance your landing page-building expertise to a different level. Grab this playbook to get a detailed look into what makes a winning landing page strategy.