Main image courtesy of 99Designs.
You can boost the online presence of your financial service firm with savvy digital marketing strategies
Flashback to the past: financial professionals, like stock market analysts, wealth managers and tax personnel, relied on their reputation for a steady revenue stream.  Today, financial service firms rely on digital marketing to boost their sales and online presence.  What's the reason for the shift from traditional marketing to digital marketing for professional service firms? Why do financial service firms need an effective digital marketing strategy to overcome the challenges that slow their growth process?
Financial service providers stick to traditional marketing techniques due to legacy practices. Reasons include a decline in customer trust, sales, and revenue. The financial industry is one the oldest globally and like any other B2B industry, it must adapt to tech developments. It can't sit back and expect customers to come to them.  To stand out, financial service firms need a USP to convert leads and create an effective online presence.
Financial services marketing statistics in 2021
90% of loan and mortgage consumers, 85% of check-cashing consumers and 76% of tax return preparation consumers start their journey with an online search. (Source: LSA)

Financial services firms contribute over 14% of overall spend in online advertising. (Source: e-Marketer)

The average conversion rate for financial services search ads is 5.10 %. (Source: WebFX)

32% of consumers say phone calls are the most frustrating customer service channel. (Source: Aspect)
These statistics demonstrate the need to shift from traditional marketing to online marketing in order to enhance customer interaction leading to a higher ROI.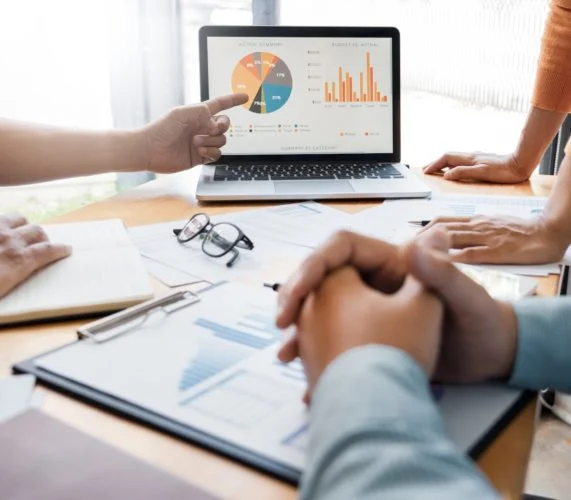 Image courtesy of Podium.
Developments that accelerated the need for a B2B online growth plan for financial service firms
Legal sanctions:highly publicized court cases created an opportunity for online tools, like advertising.
Lack of authenticity:  lack of trust is one of the reasons why the financial industry experiences losses.
Regulatory barriers:strict rules and regulations make it difficult to market financial products.
New technologies:new technology advancements, like marketing automation, decrease the importance of traditional marketing methods.
Customized solutions:standardized financial products won't give you the upper hand.
Disruptive FinTechs:  new financial technology firms challenge the status quo andthe only way to survive is to shift to online tools and techniques.
These developments, or challenges, push financial services firms into the online marketing arena. However, navigating the digital marketing landscape alone is not a wise strategy. B2B consultants with the right online marketing strategies accelerate financial services firms' growth process and online visibility.
In this blog, we have highlighted the key digital strategies to accelerate the growth of financial services firms.
9 Effective Strategies to Boost the Online Presence of Financial Services Firms
Struggling to build an online presence for your financial services business? Still relying on traditional techniques to grow your clientele? It's time to adapt to emerging digital strategies and witness a magical increase in your revenue.
A study by Deloitte found that modern FS consumers do their research online regarding wealth management.  So, if you don't have an established online presence, gaining new clients and protecting existing ones will be a challenge.
Financial services consumers in the USA perform more than 700,000 online reviews for wealth management and financial advisor-related keywords. To convert these searches into new clients, financial services firms need a solid online B2B business growth plan consisting of the following strategies.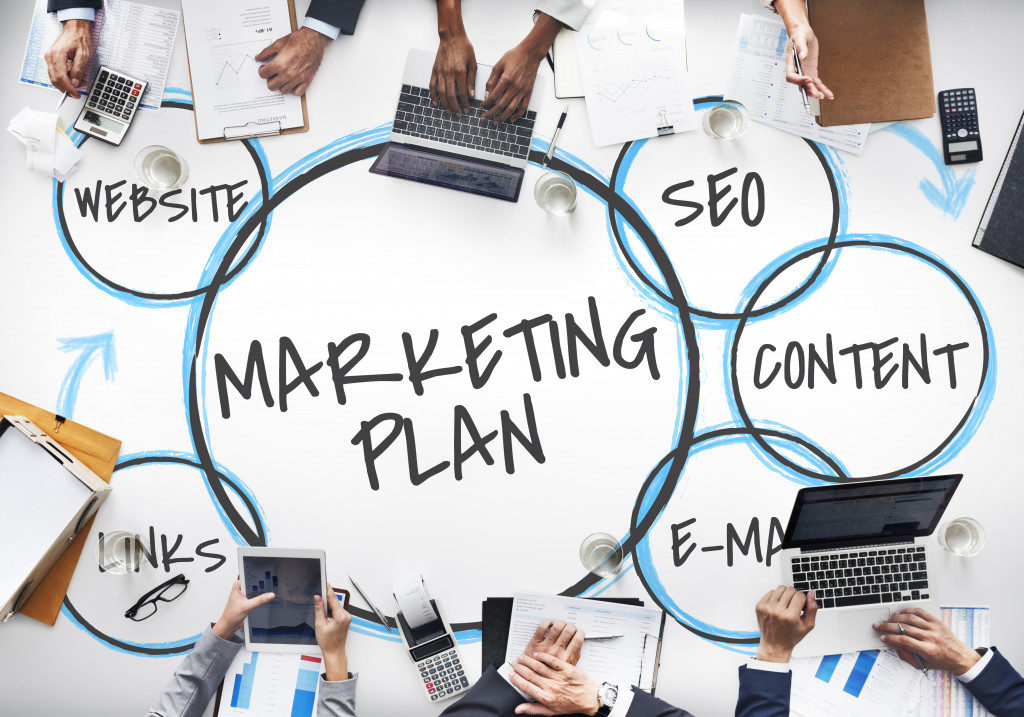 Image courtesy of Feel Good Anyway.
Embrace digital B2B marketing strategies  
Relying on traditional strategies will lead to frustration because of the inability to compete with digitally advanced firms.  It's high time for financial services firms to use modern digital B2B marketing strategies, like PPC, email marketing, and search engine optimization, as it's the only way to reach digital-savvy customers.
Use the web to display your content and demonstrate expertise in topics relevant to your target audience.  Educate your audience through blogging, social media and webinars, illustrating your expertise in the process.
Get noticed by search engines through SEO
SEO is a reliable financial services marketing strategy but consider it as a stock market before using it over other advertising channels.  The same way you pick stocks and shares, select your keywords and wait for returns, occasionally reviewing your strategy. Like the stock market, SEO results fluctuate because of consumer behavior, the Google algorithm, etc.
It's recommended to create a diversified online marketing portfolio to deal with these fluctuations.  How Google perceives your online presence and ranks your financial business depends on numerous factors but the key factors are:
Is your website secure? (HTTPS vs. HTTP).

The loading speed of web pages.

Quality of your web page content.

Presence of social signals that point to your website.

Quality backlinks pointing to your website.

Do you have optimized images on your website?

Are keywords, phrases, and topics optimized?.
Create a financial content portfolio
Consumers conduct online research and will ask questions about your financial services.  How well you respond to these questions will impact your brand value and establish you as a thought leader in the industry. Answer every question with helpful, understandable content.  Content marketing is the most valuable investment for financial services firms and generates more leads for less cost.  The better content, the higher you will rank on Google. Your content portfolio must contain:
Blogs

Infographics

News articles

Social media updates

Email newsletters

White papers

E-books
Social media will do wonders for financial services firms
The biggest challenge faced by financial services firms is a bad reputation and lack of customer trust. Overcome this challenge with a strong social media profile. Relevant social media posts are the way to tell financial service customers what is going behind the scenes.  Post content and images that humanize your firm and elevates your target audience's interest.
Standardize your branding and messaging
Customers interact with your brand through numerous channels; ensure your brand is consistent across all channels.  Your brand message, logo, profile picture and header image should have a clear theme and design.  Financial services firms can optimize their branding and message for each channel by adjusting:
Brevity (Twitter)

Imagery (Instagram)

Audiovisual (YouTube, Facebook, and webinars)

Authority (influencer marketing and LinkedIn)

Searchability/SEO (business blog)
Personalize all touch points
According to a Marketo survey, 63% of consumers dislike traditional marketing blasts.  On the other hand, 78.6% of respondents prefer to interact with a brand that sends them an offer based on prior interactions.  Financial services firms must include personalized marketing in their B2B business plan and personalize their message through email automation.
Craft a drip feed, personalized campaign for financial customers.   Deeper personalization involves sending a link to a relevant blog post, case study or infographic to educate their customer base further.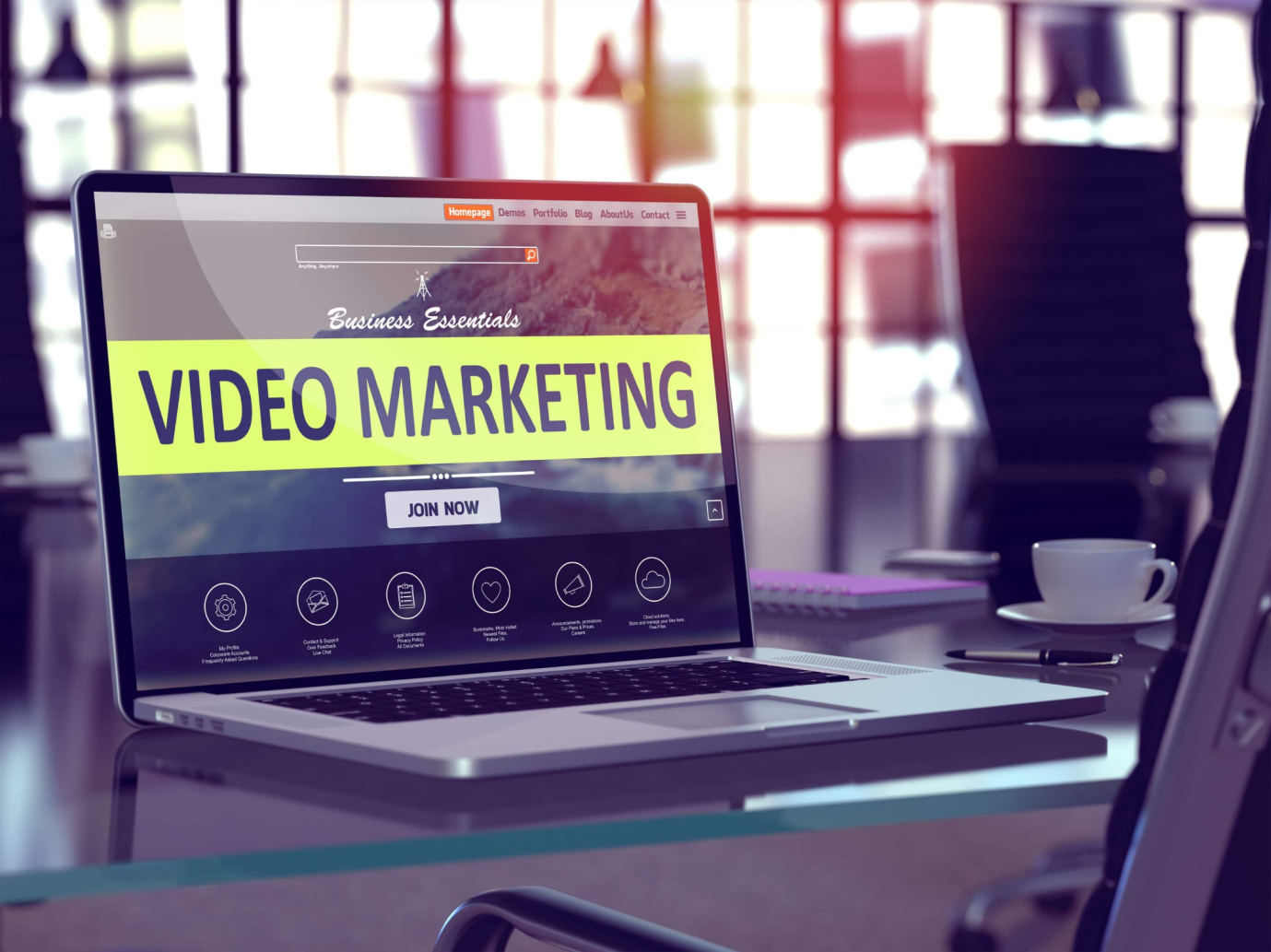 Image courtesy of Business 2 Community.
Make use of video marketing in your financial services campaigns
YouTube is the second largest search engine and 86% of viewers use YouTube to learn new things.  Video marketing is the B2B go-to-market strategy for financial services firms.  To include video in your marketing plan, focus on the following things:
What is your USP?

Strong guarantees convert a viewer into a customer.

Use testimonials to validate your services and convince customers.

Provide a brief about your firm's history.

Use how-to videos for investing, planning, and saving money.
Generate and optimize user reviews
Everybody wants to earn money and being a financial services firm, your role is to help customers achieve this goal.  For this, your perceived authority matters.  This extends to not only reviews and testimonials but also having authority builders on your website. Referrals are the best source of qualified leads. In the past, referrals were face to face but now they take place on social media sites. For more financial leads, create an incredible online review portfolio.
Use marketing data and analytics
To make suitable investments in the financial industry, it's important to analyze financial services marketing ROI. But can you achieve this without data? Neustar's study found that effective campaigns are data-driven. What does this mean?  Financial service providers must translate data from their CRM information, social media, email, and other data source channels into a unified structure with actionable insights. Data-driven marketing will enhance your ROI and create a more personalized experience for customers.
How will professional B2B marketing frameworks help financial firms?
Hopefully after reading this blog, you will know the importance of digital financial service marketing for boosting growth of financial service firms.  Without an effective digital strategy, you will waste money acquiring leads instead of converting them into brand advocates.  But how can you streamline the digital marketing process for your financial services firm?
Whether you are a small or mid-sized financial services firm, you need a reliable B2B marketing framework. Company Expert, one of the leading B2B consulting firms, provides marketing-related products from a content idea generation playbook and online presence maturity model to boost the growth of financial service firms.
Case study demonstrating how Company Expert helped an investment management firm in building a USP
Problems
Our client was competing in a crowded marketplace and wanted to differentiate itself from its competitors better. They needed a firm to come in to think strategically about their business and how to rise above the noise in the industry.
Solutions
Company Expert used our Marketing Growth Block to assess the firm in 18 different marketing capabilities required for long-term growth. The firm lacked many foundational marketing capabilities and a compelling proposition.
We worked with the firm to refine its messaging and better identify their target audience. We also identified their key differentiators. Rather than trying to be all things to all people, we focused the company on where we thought they could deliver the most value. As a result, they shifted the focus of their fund strategy and target market from their historical market to become the only firm in the industry focused on the social impact space.
Outcome
Value Proposition

Key Points of Differentiation

Marketing Capabilities Assessment

Presentation Development

Website Copywriting