$79.00
Strategies for Posting On LinkedIn
Description

Product Summary:
Posting to LinkedIn is part art, part science, part informing, part selling – but always adding value for your followers. This is the definitive guide to posting on LinkedIn, in this playbook, you will find:
Best practices
Little know secrets
When to post
What should be posted
How much of the content should be yours versus 3rd party content
How you should sequence in your posts, and much more!
Done right, you will be position as a trusted advisor to your key prospects. Done wrong, and it will damage your brand and ability to get leads on LinkedIn. Don't take a change download your copy today!

Time to Complete:
Posting .5 hours per week using an automated tool
---

Building Block of Growth:
Marketing
Other Related Enablers of Growth:
Persona Development
Value Proposition
Content Marketing
Marketing Tools
Marketing Process
---

Format:
PowerPoint
---

Number of Pages:
26 Pages

Impact/Effort Scoring: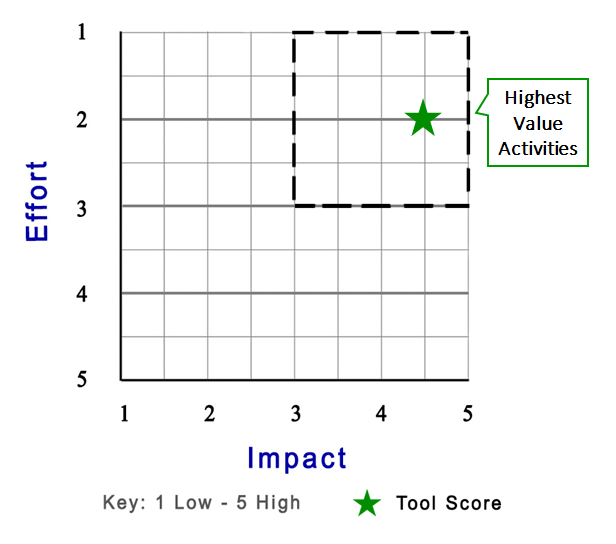 Score Summary:
Developing content takes a lot of time and effort to position your firm as a trusted advisor
 ————–
LinkedIn is the most effective platform for communicating and selling to B2B prospects.
Tool Video Preview
Additional Information
WHY USE THIS PLAYBOOK
This playbook will help you better engage and connect with your audience on LinkedIn.  As a B2B firm you cannot ignore the worlds' largest business network platform – other than your website this is the #1 place your prospects will look to assess your company.  This playbook will help you:
Leverage best LinkedIn practices
Increase your ROI
Grow a network of prospects
WHO IS THIS PLAYBOOK FOR
B2B firms who are new to the LinkedIn platform. Firms that have been using the platform without much success. Marketing staff who want to focus on LinkedIn as a key way to grow their client base
HOW TO USE THIS PLAYBOOK
The playbook can be used as a standalone strategy to drive more engagement and conversions or it can be used as a component of a broader marketing strategy on LinkedIn.
The practices share should be adapted to best suit the needs of your organization and where you are from a LinkedIn maturity standpoint