$197.00
Editorial Guidelines
Description

Product Summary:
This playbook provides the framework to create Editorial Guidelines for your firm. Editorial Guidelines help your content writers develop blogs and articles that will strike the right tone and message with your target clients, and establish a consistent style for your firm.
Our Editorial Guidelines Framework contains five critical elements. We will walk you through a 4-step process that breaks each element into its core components with exercises that will help you create consistent Editorial Guidelines.

Time to Complete:
4 – 5 hours
---

Building Block of Growth:
Online Presence
Other Related Enablers of Growth:
Content
Trust Advisor
Positioning
---

Format:
PowerPoint
---

Number of Pages:
32 Pages

Impact/Effort Scoring: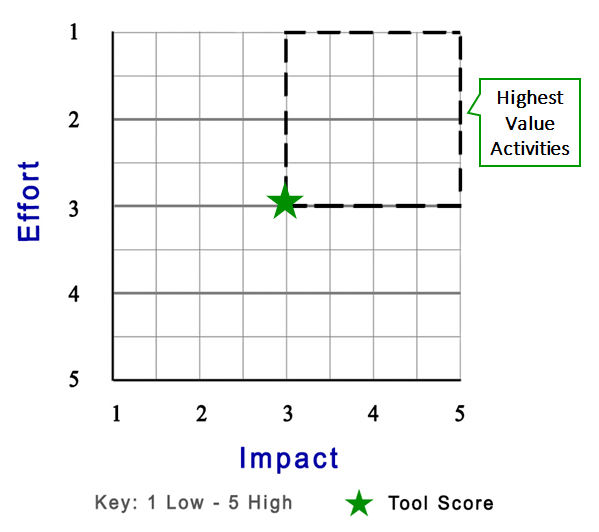 Score Summary:
A concise Value Proposition helps your firm be more targeted and efficient in its approach to acquiring new customers.
This score is based on the positive impact that building this proposition can have on your business and the modest effort that is needed to do it.
Tool Video Preview
Additional Information
WHY USE THIS PLAYBOOK
Editorial Guidelines are a vital part of your overall brand and marketing message. They help to tell prospective customers why your firm has the credentials and skills to support them, underpins your firm's value.
Using this Playbook helps you develop your Editorial Guidelines by using our 4-step process.
.
WHO IS THIS PLAYBOOK FOR
This Playbook is for B2B firms that want to establish consistent and effective messaging in their blogs.
Our 4-step approach allows you to focus on each core component in order to complete an effective Editorial Guidelines template.
HOW TO USE THIS PLAYBOOK
Use the examples and templates provided, then create your own Editorial Guidelines by completing the details.
Worksheets are provided throughout the Playbook to walk you through the process.