Description

Product Summary:
The Business Model Canvas is well researched and is used by over 5 million firms, including some Fortune 500 companies. Innovation is disruptive. But, not every business is prepared for disruption. Without a plan, pivoting is next to impossible. The Business Model Canvas quickly gives you a 10,000-foot view of your business.
Stripping away the 40+ pages of "stuff" in a traditional business plan, it allows you to see your entire business model on one page. It acts as your "North Star" as you begin to shift your organization and implement marketing plans
Given its simplicity it allows you to tweak the model much easier
Your team will have a much easier time understanding your business model and strategy

Time to Complete:
8 hours
---

Building Block of Growth:
Planning
Other Related Enablers of Growth:
Vision and goals
Business plan
---

Format:
PowerPoint
---

Number of Pages:
27 Pages

Impact/Effort Scoring: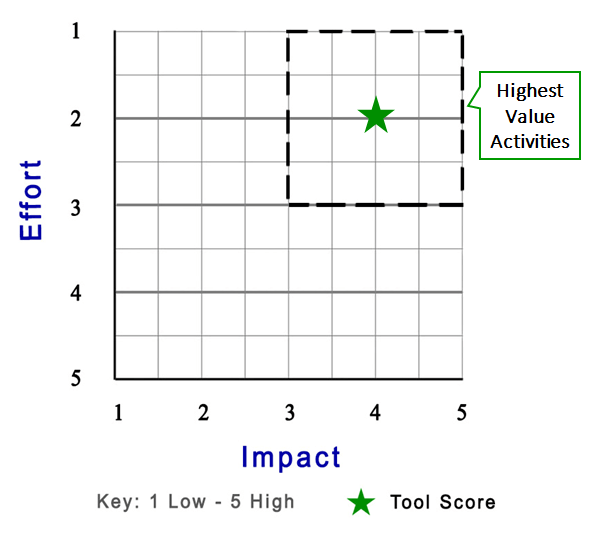 Score Summary:
An effective business model canvas describes how you create, deliver, and capture value on one page.
———————————
Given the business model canvas is only one page it is fairly easy to complete.  The value of thinking through each of the 9 blocks is critical for any professional service firm.