LinkedIn is one of the most rewarding and result-oriented social media platforms. It helps B2B businesses drive traffic, make connections, establish partnerships, boost brand awareness, and generate leads. As a result, more than 30 million companies and 770 million people across the globe use LinkedIn. 
Earlier, LinkedIn was one of those social media accounts everyone had but no one used. But now, it is predominantly used by professionals. Most B2B marketers use LinkedIn as an essential marketing tool to establish a well-oriented marketing campaign and generate leads. When you use LinkedIn, you can expand your horizons and seek insights and opinions. 
In this blog post, we'll share how playbooks help boost the LinkedIn marketing strategies of B2B companies. But, before that, let's learn the importance of LinkedIn marketing. We'll discuss some effective strategies to help B2B marketers boost their B2B business plan in order to get the most out of this social media platform.
What is B2B LinkedIn Marketing?
B2B LinkedIn marketing is when B2B marketers plan various marketing strategies for LinkedIn to build a brand or drive engagement towards their business. It helps businesses find and engage with relevant communities of professionals. LinkedIn is also a popular platform for professionals to connect and establish partnerships. New features are frequently added to LinkedIn, making it a perfect channel for B2B lead generation and driving traffic. More than 50% of all social traffic to B2B websites and blogs comes from LinkedIn, and 80% of social media B2B leads come from LinkedIn. So, if you want to boost your business and grow your audience, you must use LinkedIn marketing to its fullest potential. 
What are the Advantages of LinkedIn Marketing for B2B Companies? 
LinkedIn has become a reliable platform for B2B marketers because it has several advantages. We'll share a few benefits your business can get from a LinkedIn marketing strategy.
1. Find Your Target Audience – The main motive for using LinkedIn is business communication. LinkedIn helps you find your target audience, and you can easily reach out to them. It is the right platform you can use for business communication and networking opportunities. 
2. Collaborate with the Business Community – There are various interactive features on LinkedIn. You can use it to create an online community of like-minded people. You can further communicate and collaborate with those professionals.  
3. Collaborate with Influencers – When you participate in communities and share quality content on LinkedIn, you become an influencer. But, along with that, you can also research influencers in your niche and collaborate with influencers that fit your brand. 
4. Thought Leadership – Thought leaders have a deep understanding of the business industry and the marketplace in which they operate. You can establish yourself as a thought leader on LinkedIn by discussing topics with groups or answering questions on LinkedIn's answer board.  
5. Get Feedback – If you have a new idea for your business, you can start group conversations about it. It will allow others to respond and interact with you on the subject. Ultimately, you can get valuable feedback from opinion leaders and key influencers.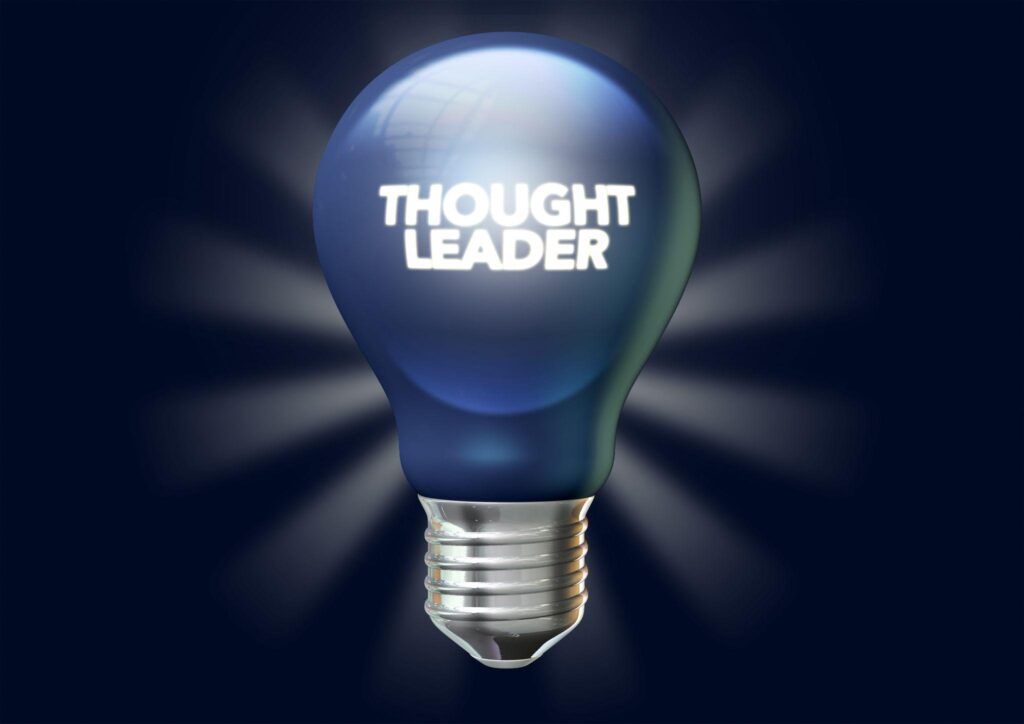 Advanced LinkedIn Strategies for B2B Marketing
If you have included LinkedIn marketing campaigns in your B2B marketing strategies, but it is not delivering the expected results, the secret to cracking the right LinkedIn strategy can help. Go through this list of a few advanced LinkedIn strategies that could help you win more clients. 
1. The first thing that people notice about your company page is the image and description. So, use the logo or post a high-quality image and write an appealing company description to create a compelling company page. 
2. Posting content on LinkedIn is one of the best inbound strategies for B2B brands. You can either post informative articles from the company page or your personal profile. Keep the content original and unique.
3. When you write content for LinkedIn, be sure to use statistics and data in your posts. It will help make content effective & readable, which will ultimately attract quality leads. 
4. LinkedIn groups help market the brand and organically spread the word to the right audience. So, first, you can participate in other groups, and once you get an idea of how things work you can create your own LinkedIn group. 
Popular Playbooks You Can Use to Boost Your LinkedIn Marketing 
Company Expert offers a solution set packed with insights, examples, and actionable strategies to help grow B2B firms. The solution set includes playbooks and point solutions that provide ready-to-go tools to solve the issues of firms like yours. You can use our playbook products to boost your LinkedIn marketing strategies. We offer a definitive guide to LinkedIn marketing that includes the following playbooks. 
1. Optimizing Your Profile
Optimizing the LinkedIn profile is as important as keeping the website updated. So, make sure you invest enough time and resources to customize the LinkedIn profile of your B2B firm. It will help differentiate your business and result in more leads. You can use this playbook product as it outlines how to build and optimize a LinkedIn profile. Also, you will get a step-by-step model to optimize, review, and refine the profile regularly. 
2. LinkedIn Posting
If you want to drive more engagement and conversions, you can use the LinkedIn posting playbook. It can be used as a component of a broader marketing strategy on LinkedIn. In addition, the playbook will help leverage best LinkedIn practices, increase ROI, and grow a network of prospects. All the B2B marketers aiming to use LinkedIn as a key way to grow their client base must use this playbook.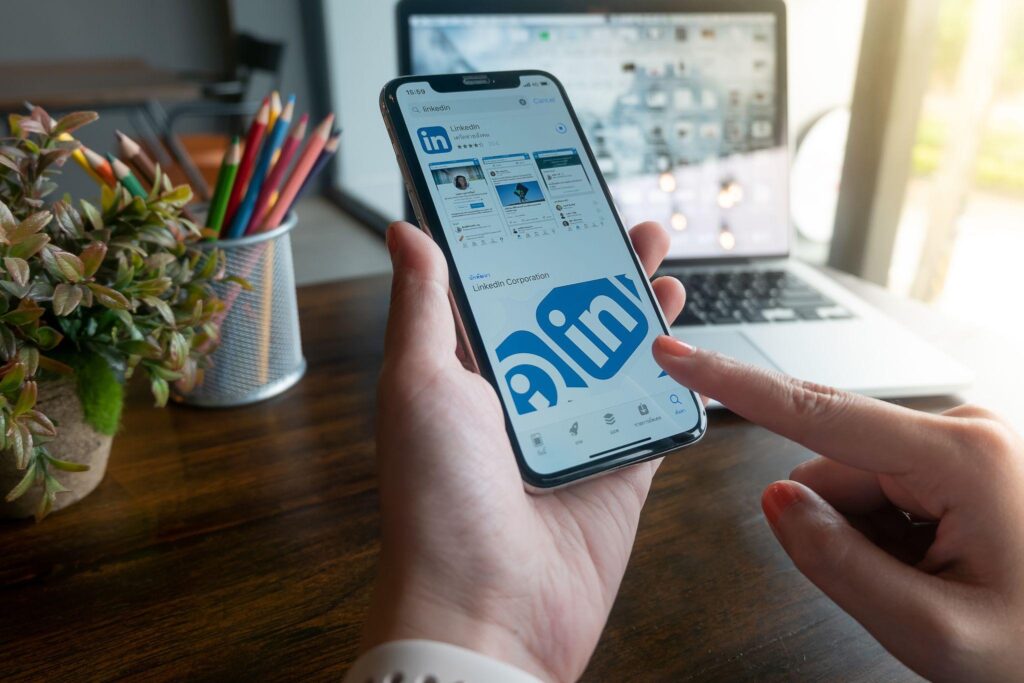 3. Optimize LinkedIn Company Page
When someone searches for your company name, your LinkedIn page will likely appear in the search results. B2B buyers also check the LinkedIn page before making a purchase. It provides social validation that your company is legitimate. Use this playbook that outlines how to build and optimize your LinkedIn company page. It walks you through writing and optimizing a LinkedIn company page and building the network. You'll get a step-by-step model for optimizing, reviewing, and refining your LinkedIn page regularly. 
4. LinkedIn Campaign Planning 
An effective LinkedIn campaign helps B2B firms generate leads at every stage of the buyer's journey. Usually, professionals spend a lot of time building campaigns to move users from one stage of the funnel to the next. B2B marketers must use this B2B marketing playbook product to build a successful LinkedIn campaign and utilize it to its full capacity. The playbook outlines a step-by-step model for planning, targeting, and developing LinkedIn campaigns. 
5. Content Repurposing 
Another playbook you will get in the definitive guide to LinkedIn marketing is content repurposing. Repurposing content means you take one content asset and alter it to create other pieces of content. It helps your firm increase the utility value while reducing the cost of producing content. Content repurposing is an important aspect of overall content development and marketing plan. Use the playbook to get started with the content repurposing, and the templates in the playbook will help guide you through the process. 
Take Your LinkedIn Marketing Strategies to the Next Level with Company Expert
Now that you are familiar with the endless possibilities of LinkedIn, you know that it is an important tool for every aspect of the marketing strategy. From research and planning to sharing content, you can use this social media platform in various ways to get your desired results. Company Expert can help you craft a well-planned LinkedIn marketing strategy. If you want to stand out from your competitors, you can also use our B2B playbook products to thrive on this robust and powerful platform. Partner with us to take your LinkedIn marketing to the next level.