B2B blogging is one of the best ways to engage with the audience and become an expert in your niche. It has the power to boost the company's reputation and increase brand recognition. As a result, around 80% of B2B marketers have added blogging to their B2B marketing strategy to achieve the desired results. In this blog post, you'll learn more about the importance of B2B blogs and the blogging best practices for B2B marketers. 
What is B2B Blogging? 
B2B blogging is a marketing tactic that refers to writing and publishing blogs to get your business more online visibility. B2B blogs are similar to B2C blogs, but their content is aimed at businesses. The B2B blogs are focused on helping businesses solve their greatest organizational challenges. According to the Content Marketing Institute (CMI), blogs offer an easy way to present brief chunks of frequently refreshed web content. Also, it is the 3rd most common content marketing activity after social media and articles. 
Top Benefits of B2B Blogging 
Great content can speak volumes about your business. Blogs can boost your firm's reputation, increase brand recognition, and convince your prospects to choose you over your competitors. Below we have listed some more benefits of incorporating blogging into your B2B business plan for the growth of your firm.  
Blogging Improves Search Engine Optimization (SEO)
If you want to improve your chances of showing up in the search engine when someone types a relevant keyword or phrase, blogging can help with it. However, to reap these benefits, your blog post should focus on the keywords the target audience searches for. Ultimately, publishing blog posts helps drive more organic traffic to the website and boost your SEO efforts.  
Blogs Increase Traffic to the Website 
Every time you publish a blog, one more indexed page in Google search will bring traffic to your website. According to studies, blogging increases around 55% of traffic to the website. Additionally, you can share blogs on your social media channels, allowing the audience to share your content. It will help you stay on top of the mind of your clients and prospects.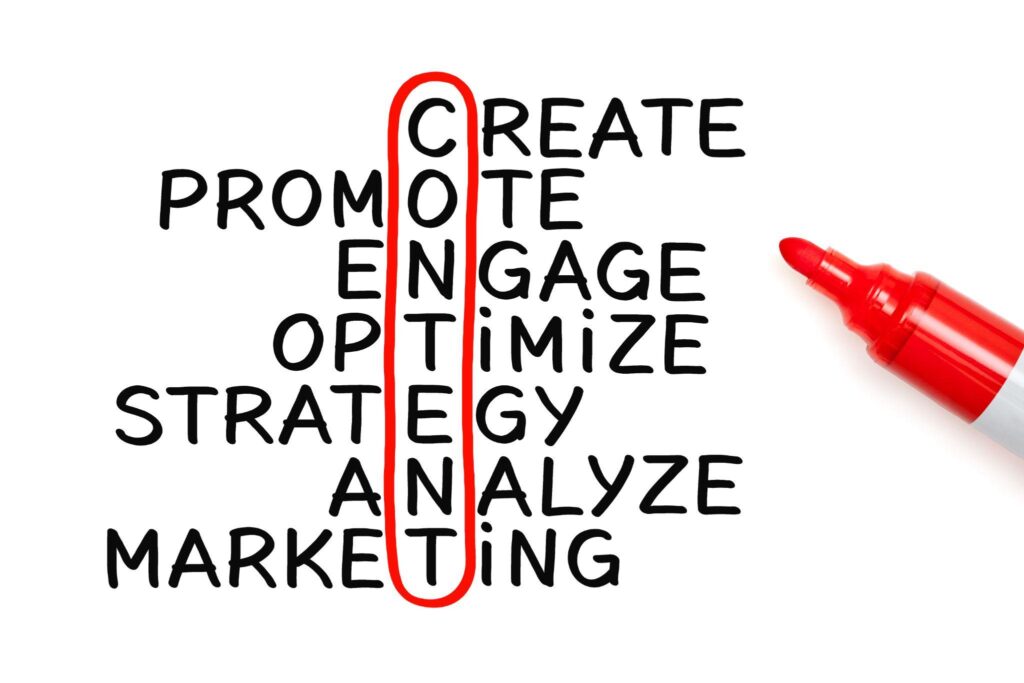 Blogging Helps Convert Traffic into Leads 
As mentioned earlier, blogging drives traffic to the website. Now, when people engage with your high-quality blog posts, it is an opportunity for you to turn that traffic into leads. This is why you must add a call to action to each blog post, which will direct the readers to take action. You can ask them to download your eBooks, whitepapers, and templates for more information about a topic about your services or products. 
Blogs Enable B2B Firms to Engage with Prospects and Clients 
Well-written blogs on your website increase customer satisfaction and help engage with prospects and clients. The new visitors get impressed by the website's detailed guides and informative posts, whereas clients see reasons to remain loyal. It is extremely important to put yourself in the target customer's shoes before crafting your content strategy. Posting the right content at the right time is the key to a successful content strategy. 
Repurpose B2B Blog Content in Other Channels 
The best thing about blogs is that B2B marketers can repurpose the content to extend its reach. In the same way, other content formats like webinars or whitepapers can be used for writing a blog post. You can use the playbook products for content repurposing. It helps save the cost of producing new content and reinforces your message. Offering content in different formats will help you achieve your marketing goals and make your brand dynamic. 
Authentic and Relevant Content Helps Establish Credibility 
In the digital era, most B2B buyers prefer to conduct their research online before talking to a salesperson. Therefore, publishing helpful and informative blogs to educate B2B buyers is a successful marketing tactic. It will help you position yourself as a thought leader. You should consider posting relevant and authentic content, so your prospects see you as a trusted source and value your expertise when they research solutions online for their firm.
Pro tip – B2B marketers should focus on the frequently asked questions by prospects and write a blog post on the same topics. 
6 Blogging Best Practices for B2B Marketers 
Blogging is a critical component of B2B content marketing strategies as it helps drive leads and generate brand awareness. However, it is extremely challenging to stand out from the sea of blog posts. Nevertheless, you can get help from the B2B blogging best practices shared below. 
Come up with a blog title that will catch the reader's eyes

,

because it all starts with the post's title. Think of some unique ideas to create a headline that generates more clicks.

Most B2B buyers start their B2B buying journey with a Google search. It is an opportunity for B2B marketers to grab the attention of more people by creating a headline that answers common questions or provides a solution. You can also check out our

previous post

 to learn how to write engaging titles & blogs

,

and how 

business playbooks

 can strengthen your B2B content marketing strategy.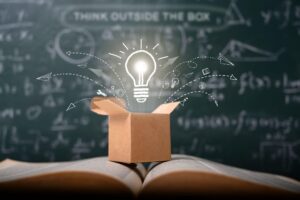 Most people assume that B2B content is boring. As a result, to make it digestible and readable, it is important to break up large blocks of text. For this, you can insert

subhead

ings

and break the paragraphs into sections wherever necessary. Using bold texts, numbered lists, or bullet

ed

lists can also help.

We all know pictures speak thousands of words. So, when we use pictures in a blog post, they look more appealing and give readers a break from the heavy text.

As we shared above in this blog post, B2B blogs are lead generation vehicles. Therefore, it is important to include a call to action in the blog post to let readers know what you want them to know or do after reading a post. 

Speaking directly with the target audience on your blog posts is a great way to write an engaging blog post and humanize the brand. Furthermore, you can also ask your readers

what they think and what they want to read about. When you actively reply to questions and suggestions, it results in an engaging and meaningful conversation.  
Use Company Expert's Playbooks to Write Engaging B2B Blogs
Now that you know how B2B blogs can enhance every aspect of your website, the next step is to craft an effective strategy for B2B blogs. Improving your search rankings, marketing campaigns, and online sales is important. You can use Company Expert's playbook products for content planning, content idea generation, or content repurposing. Our playbooks help create compelling and solution-oriented content optimized for SEO. You can also get help from our highly specialized B2B consultant experts to develop and implement breakout growth strategies. Schedule a free consultation now for more information!