Having a comprehensive knowledge of your competitors is important for creating a B2B business plan. But keeping an eye on their social media and checking out their blogs is not enough. If you want to stay ahead of your competitors, you must have a plan to conduct a competitive analysis. This helps you identify the strengths and weaknesses of your competitors. 
According to research, 36% of B2B businesses perform competitive analysis every month, 22% do it every six months, and 16% of businesses conduct the analysis every year. However, starting a competitive analysis can be overwhelming. Continue reading to learn the top ways to conduct a successful B2B competitive analysis in 2023. 
Understanding the Importance of a B2B Competitive Analysis 
Before we jump into the step-by-step guide to performing a competitive analysis, it is crucial to understand its importance. The process of gathering and analyzing information about your competitors, their products, services, and B2B marketing strategies is known as competitive analysis. It helps businesses understand the strengths, weaknesses, opportunities, and threats of competitors, which can help you improve your strategy. Here's why every B2B firm should invest their time and resources in competitive analysis.
Competitive analysis helps B2B firms understand marketing dynamics. It also helps you get familiar with the various marketing and sales strategies of your competitors. When you evaluate the business plan of your competitors, you learn where you are lacking and what areas require more focus. The information and data gathered in the competitive analysis also help you identify  gaps and growth opportunities. In the same way, you'll also identify the areas where your company shines and what you can do to stay ahead of your competitors.
How to Conduct a B2B Competitive Analysis
Now that you know the importance of B2B competitive analysis, here's how you can perform a successful analysis of your own:
     ● Identify the Competitors
The first step is identifying the competitors. You might be familiar with some names, but it is advised to perform in-depth research to find others. You'll then categorize them as follows –
● D

irect competitors- 

Businesses that operate in the same geographical region and sell products and services that can be used as a replacement for your product/services.

● I

ndirect competitors – 

Businesses that sell products/ services that are not exactly similar but can satisfy similar customer needs.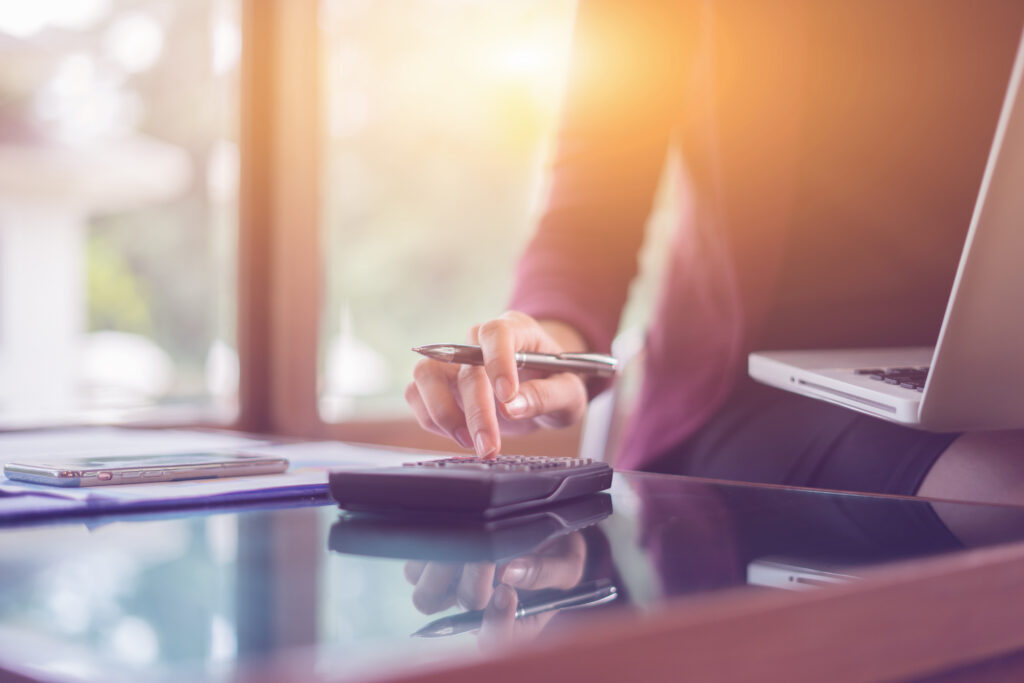 ● Analyze their Sales and Marketing Efforts
Once you shortlist and categorize the competitors, the next step is analyzing their sales and marketing strategies. Some easy ways to see examples of  their marketing efforts are checking out their website and social media pages. Identify their strengths and weak points and compare them to yours. You can use your CRM to search prospects that chose your competitors over you and ask them questions to gather useful information.  
     ● SWOT Analysis 
This is a great tool that can help you strengthen your competitive analysis strategy. It covers areas such as – brand positioning, website, customer experience, sales strategy, content and marketing strategy. SWOT stands for –
● Strengths – 

It will help you understand the areas where your competitors are stronger than you.

 
● Weaknesses – 

The areas where your competitors are lacking or neglecting.

● Opportunities – 

The areas where you can do better according to your resources.

 
● Threats – 

It covers factors that reveal how your competitors can pose a threat to your business.

       
    ● Draw a Conclusion 
Once you are done with the data gathering and analyzing process, you can start to draw  conclusions. Competitive analysis is an opportunity to learn and grow. Therefore, B2B firms should make the most out of it. Discuss the results with  decision-makers and prepare growth strategies for your firm accordingly. 
Company Expert's Competitive Analysis Playbooks
Company Expert offers a variety of playbooks that can help you conduct a successful competitive analysis. 
     1. Ultimate Guide to B2B Competitive Analysis
This is a solution set packed with insights and actionable strategies that help you grow your firm. It consists of nine playbook products – Assessing Your Competitors Marketing Campaigns, Competitive Analysis, Ansoff Matrix, BCG Growth Share Matrix, Marketing Growth Maturity Model, Sales Growth Maturity Model, Online Presence Maturity Model, Perceptual Maps, and Porter Five Forces Tool.  
     2. Competitive Battle Scorecards
The competitive battle scorecards help identify  information about  competitors, which helps the sales team  convert prospects into clients. Additionally, it also assists with making informed sales strategy decisions. The main purpose of this business tool is to prepare a sales team for a call or presentation to a prospect.
      3. Competitive Analysis
This is one of the most popular competitive analysis frameworks that provides a systematic approach to assessing competitors. If you want to understand the industry and competitive environment in a better way, you must use this tool. It also provides valuable insights on ways to position your firm for success. You can develop  executive summaries using the playbook, which senior sales and marketing staff can use to make decisions.    
     4. Assessing Your Competitor's Marketing Campaigns
Understanding the B2B marketing strategies of your competitors is a crucial part of competitive analysis. If you want to assess the marketing campaigns of your competitors, you can use this playbook. It will guide you in identifying direct and indirect competitors, compiling research with SEO, Adwords, social channels like Facebook and LinkedIn, and email and web traffic. You can also use this playbook for  non-marketing purposes, such as evaluating a potential acquisition, highlighting certain risks, and providing critical information for your sales staff to better position the firm. 
The Final Word
B2B competitive analysis is important for every B2B firm. However, entering blindly into this challenging journey is not recommended. We hope this post helps you understand the various aspects of conducting a successful B2B competitive analysis. You can also contact the professional B2B consultants at Company Expert and get guidance with strategies, techniques, and tools to create an actionable system to accelerate growth. We also offer business playbook products that you can incorporate into your business plan to help you perform a competitive analysis efficiently. Schedule a free consultation now!