A website is known as the digital storefront of a B2B business. When prospects are interested in knowing about your business, they visit your website to get an idea of your services. Therefore, it should be good. But, what does a good website mean? A good B2B website should be visually appealing, easy to navigate, and most importantly, it needs to convert visitors into leads. But, designing a successful B2B website is not easy. From the layout and design to the content and functionality, there are countless factors to consider. So, before you begin, you should have a solid plan. That's where this ultimate guide comes in. Continue reading this post to learn how you can design an engaging website to boost your B2B business plan. Let's get started – 
Importance of an Effective B2B Website Design
Before we learn the tips to create an effective website, here are a few points explaining the importance of a good B2B website design –
A Good First Impression
The first interaction potential customers have with a business is usually through the website. Therefore, a B2B website's design should be aesthetically pleasing, user-friendly, and convey professionalism and trustworthiness.
User Experience 
A poorly designed website can lead to frustration, confusion, and ultimately lost business. An easy-to-use website is important for the seamless experience of potential clients. 
Search Engine Optimization
An effective B2B website design should be optimized for search engines. It should have relevant keywords and high-quality content so it can help your business rank higher in search engine results pages and attract more potential clients.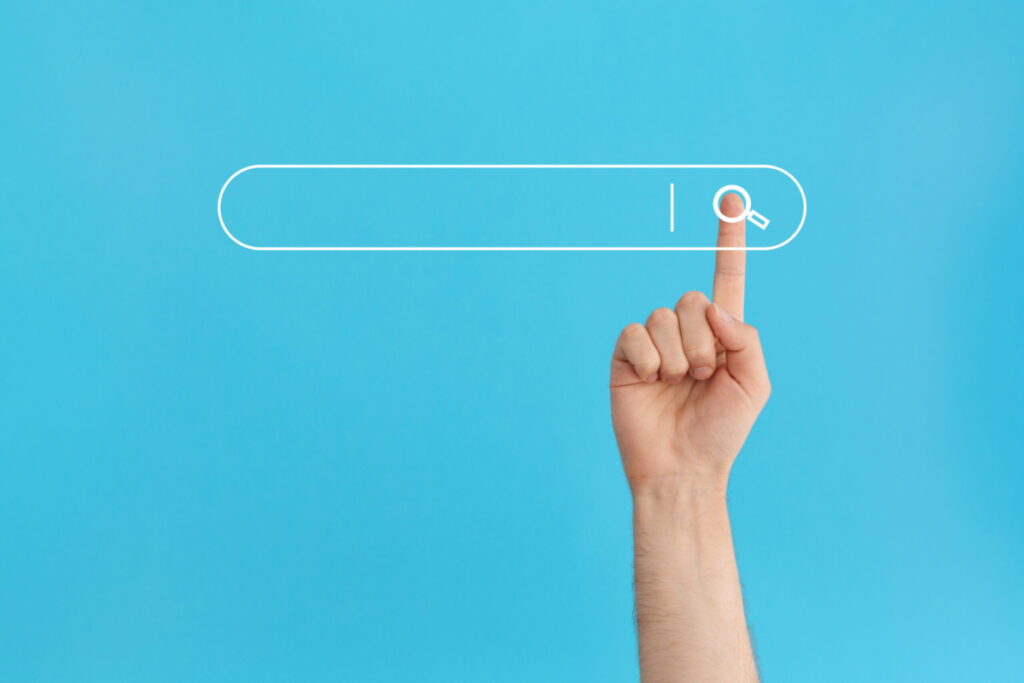 Brand Identity 
Your website is a reflection of your brand identity. An effective B2B website design should align with your brand image and messaging. It will help establish your business as a leader in your industry.
Lead Generation
When designing a B2B website, keep lead generation  in mind. This includes incorporating clear call-to-actions, providing valuable content and resources, and making it easy for potential clients to contact your business. 
B2B Website Design Best Practices
A B2B website is an important part of your  B2B marketing strategies. When designing a website for your B2B business, you should keep the following B2B website design best practices in mind–
Many people assume that having lots of elements can make the website look appealing. However, that's not true. Keeping your B2B website design easy to navigate, and uncluttered will make it look simple and appealing. It helps visitors focus on the content and messaging and avoid confusion, which can ultimately help increase engagement and conversion rates. Also, a simple design doesn't necessarily mean plain or boring. It is important to strike a balance between visuals and text so that visitors do not get overwhelmed with too much information.  
User experience or UX is all about the overall experience a visitor has when interacting with the B2B website. If you want to build trust and credibility with potential clients, a positive user experience is essential. Using clear navigation, providing informative and helpful content, and making it easy for visitors to contact your business can help improve the user experience, which will  lead to conversion. 
As more and more people are using mobile devices to access the internet, a mobile-optimized B2B website design is important. You must ensure that your website is easy to use on small screens, with a design that is responsive and adapts to different screen sizes. This can include using larger font sizes, simplifying navigation, and making sure buttons and links are easily clickable. Also, search engines like Google prioritize mobile-friendly websites in their results as it helps reach a wider audience and improves your chances of converting visitors into clients.
● Clear And Concise Language
You should keep the B2B website content easy to understand and free of technical jargon so that it looks clear and concise. Also, it should clearly communicate your value proposition to potential clients. When planning  the website content, you must consider your target audience and tailor your content to their needs and preferences. Some important tips include – using short paragraphs, bullet points, and headings to break up text and make it more scannable. Moreover, avoid errors, spelling, or grammatical errors to make it look credible.  
Another important aspect that can make your B2B website more engaging and visually appealing is high-quality visuals, such as images, videos, and infographics. They can help communicate complex information more effectively than text alone. You should consider the type of content you want to convey and the preferences of your target audience. Use visuals that are relevant to your content and brand image, and ensure that they are of high quality and resolution. 
Speed is another essential aspect of B2B website design. A slow-loading website can frustrate potential clients and drive them away from your business. Focus on speed and optimize your website for fast loading times. This may include compressing images and videos, minimizing HTTP requests, and using caching and content delivery networks (CDNs) to improve performance. You should choose a fast and reliable web hosting provider who can regularly test your website speed to identify and address any issues. Focusing on speed can improve the user experience and increase conversion rates. 
Wrapping Up
We hope this post helps you get familiar with a step-by-step guide to the process of designing a successful B2B website. From the basics of website design to the more advanced, this post has covered all you need to know for designing a successful website. So, whether you're starting from scratch or looking to improve an existing website, keep the tips shared above in mind. You can also reach out to Company Expert, a reliable B2B consulting firm offering professional services to B2B firms. We can create a marketing system that creates a sustainable and repeatable path to growth. So, let's get started and design a website that will take your business to the next level!