Launching a new product or service requires effort, time, money, and resources. But, bringing it to the market without a proper plan and solid strategy is not the right approach. Therefore, a B2B firm must have a robust go-to-market plan to ensure the successful launch of a product. The GTM strategy can make or break the success of a new product/service. It is a step-by-step plan for launching a product or expanding to a new market. So, in this post, we'll share everything you need to know to craft a thoughtful, actionable, and effective go-to-market plan.
Importance of a GTM Strategy
Whether your firm is planning to launch a new product in an existing market or an existing product in a new market, a GTM strategy is helpful. So, before we get into the steps for crafting a GTM strategy, let's understand the importance of a GTM Strategy for B2B firms.
      1. It provides the essential information a firm needs to position itself against competitors.
      2. A GTM strategy ensures that you are going in the right direction and are targeting the right people.
      3.  It helps avoid mistakes and increases the chance of a successful launch.
Although there is no single 'appropriate' way to craft a GTM strategy, having a few important things can help make an effective GTM strategy. A good GTM plan should include components like – product-market fit, target audience, competitive analysis and channels of distribution, and KPIs to measure success.
Key Pillars of a Go-To-Market Strategy 
A B2B GTM plan framework maps out how a new product/service the B2B firm will deliver can add value to the existing and new target customers. When you craft a go-to-market strategy, it should be built around these three key pillars:
Why you are launching your product 
Who it is for 
How you will make people buy it 
The clear-cut answer to these questions will help establish an effective GTM plan. Apart from this, you should consider your distribution strategy, the process your sales team uses, and the sales channel you should use. All these things help determine whether you are on the right path.
How to Build a Go-to-Market Strategy?
Now that you know the importance of a well-crafted go-to-market strategy for the success of a new product/service in the market, the next step is to develop a GTM strategy. So, here we have outlined the important steps to plan a winning B2B go-to-market strategy.
1. Identify the Buying Center and Persona
When you plan to launch a product/service in the market, the first step is to consider your customers. According to the Harvard Business Review, an average of 6.8 people decides whether a company should use a product or not. These people together are known as buying centers. Though roles may vary based on the product or industry you are selling to. Here we have listed a few common job titles:
         – Initiator shows the initial interest
         – The user uses the product regularly
         – Influencer convinces other that the product is needed
         – The decision-maker makes the final purchasing decision 
         – The buyer owns the budget
         – Approver pushes the initiative on a larger scale
         – Gatekeeper decides whether a product is implemented or approved
You must ask your team to research the job titles that could impact your solution. Know about each role, its responsibility, goals, and pain points. They will be the ones to put your product/service on the map. So, learn who these people are, what motivates them, and their problems.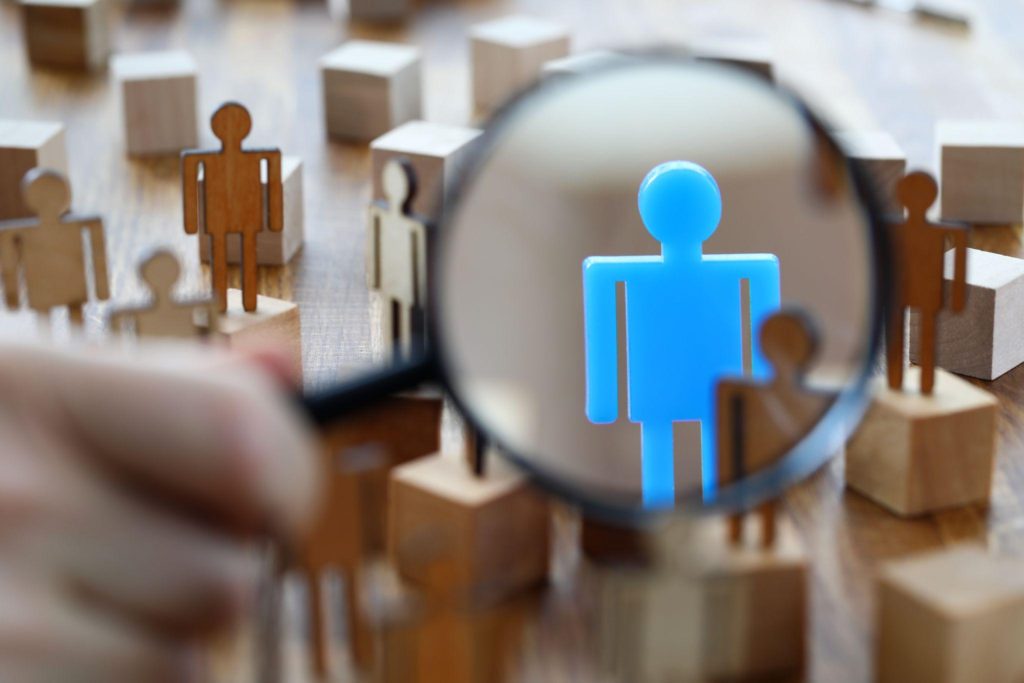 2. Create a Value Matrix to Identify Messaging
The value matrix breaks down each buying center persona, their business problem, and how your product/service can solve those problems. You can use a business playbook product or create a chart with each persona in one column. After that, list the pain points they face daily. If your product solves any of those problems, you can include them in the row below. The last step is to create a message in a meaningful way. The message must capture the pain points.
3. Understand the Buyer's Journey 
Understanding your potential customer's journey from the buyer's and your company's perspectives is important. From the customer's perspective, the buying process goes like this: buyer realizes their business problem and researches the topic. After that, they shortlist the potential solutions. Finally, they talk to the sales team of the solution provider and test the product to narrow down the list of solutions.
However, the buyer's journey from the business perspective is divided into the three sections – Top of the funnel (ToFu), Middle of the funnel (MoFu), and Bottom of the funnel (BoFu). Another popular and effective method is the flywheel methodology that puts the customer at the center and turns leads from prospects to customers to active promoters. In this model, customers go through three stages – attract, engage, and delight.
In the first phase, content grabs the customer's attention, and then the prospect's digital behavior shows that your product/service can solve their problem. Next, the marketing team is responsible for generating interest and educating the audience about the product's value. When they reach a stage where they must decide on the purchase, the sales team takes over. Finally, the lead enters the delight phase when the sales representative closes the sales. If the customer has a painless onboarding process and friendly customer service, they can become a promoter.
4. Choose a Sales Strategy
Once you finish the foundational work, it's time to pick a strategy to push your product into the market. There are four go-to-market sales strategies, each catering to a different product and business model.
        – The self-service model – In this model, customers purchase on their own. However, this model works mostly for B2C purchases only.
        – The inside sales business model – It is when a prospect needs to be nurtured by a sales representative to convert into a deal.
        – The field sales business model – This model is for complex products with high price points. In this model, a full sales organization closes the large enterprise deals.
        – The channel model – This is when an outside agency or partner sells your products/services.
        – Create Compelling Content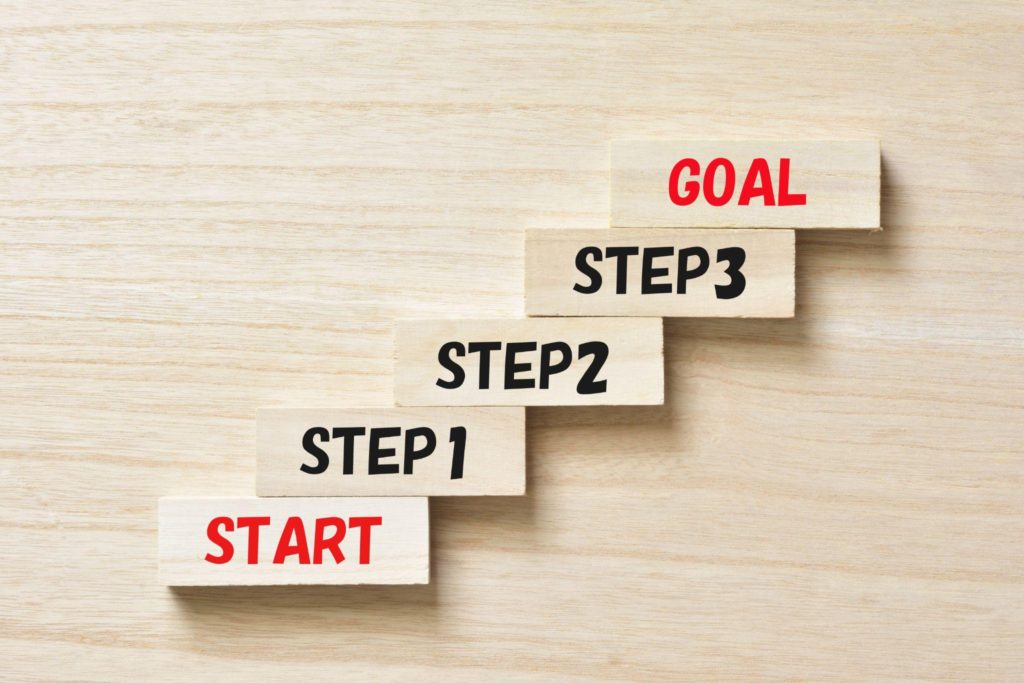 The content marketing team can drive traffic to your site by targeting the keywords that your potential customers would search for. So, your GTM plan template must include creating quality content to get new clients for your new products/services. Content planning includes:
            1. Keyword Research – Identify keywords related to your product, analyze the volume and difficulty of ranking, and check who is ranking for those keywords.
           2. Content Research – Find interesting content topics that include your keywords.
           3. Content Creation – Create relevant, unique, and interesting content on those topics.
          4. Design – Make content engaging and visually appealing with images, videos, and multimedia.
          5. Promote – Share the link on your content via social media to your customer database.
          6. Build Links – Find out link-building tactics to gain more traffic.
          7. Conversion Rate – Keep track of the engagement and measure the conversion rates of your content.
Optimize 
Optimizing is important to determine the success and failure of any strategy. So, the last and important step of a GTM strategy is to keep an eye on how content performs and how many customers enter the sales funnel. As opportunities move through the funnel, it's important to track at which stage the opportunities fall out and why. The key performance indicators (KPIs) for managing a sales team are volume, conversion rate, and time. An easy way to track the performance is to outline the clear objectives of the GTM strategy and figure out the best ways to track them. The common metrics to track the performance are:
1. Customer acquisition costs
2. ROI of sales strategy
3. Conversion rates
4. Length of the sales cycle
5. Customer lifetime value
Partner with Company Expert to Design an Effective B2B GTM Strategy
 Unveiling a new product without the right go-to-market strategy can be a costly mistake. To make your new product/service profitable, you must build a go-to-market strategy before bringing it into the marketplace. With the steps shared in this post, you now know how a B2B firm can take a new product/service from the research and development phase to the public.
Additionally, you can use Company Expert's playbook product Go-To-Market (GTM) strategy that focuses on launching one specific product/service, expansion, or venture. This playbook will help you engage with a new market. So, partner with Company Expert to increase the chance of a successful launch!