$47.00
Business Plan Forecast Playbook
Description

Product Summary:
This playbook and accompanying Excel Workbook is designed to provide firms with information that will allow them to make sound financial decisions. The Business Plan Forecast will help predict cash flow and develop a projected income statement, balance sheet and cash flow forecast for a five-year period.
Developing a business plan forecast can help B2B make better, more informed decisions. Benefits of developing your forecast could include improved internal and external communication, the identification of new avenues for growth, and even new market opportunities.
This playbook will help you to build a business plan forecast that can be monitored and adjusted in real-time. The outcome of business plan forecasting is a holistic view of your firm's past and future financial performance.

Time to Complete:
Ongoing
---

Building Block of Growth:
Planning
Other Related Enablers of Growth:
Operating Plans
Financial Plans & Budgets
---

Format:
PowerPoint & Excel
---

Number of Pages:
18 Pages

Impact/Effort Scoring: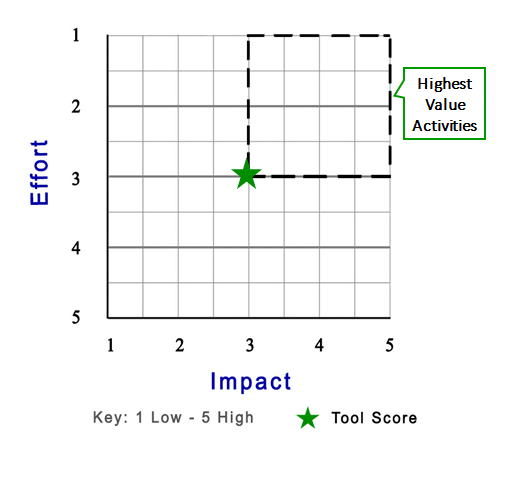 Score Summary:
Developing a business plan forecast is needed to review past and try to predict future performance. Once you have entered your inputs, projections will pre-populate, and you can manipulate the numbers as and if needed.
----------------------------
This score is based on the positive impact that developing a business plan forecast can have on your business, and the modest effort that is needed to do it.
Tool Video Preview
Additional Information
WHY USE THIS PLAYBOOK
Developing a business plan forecast allows B2B firms to keep records of past financial performance while also formalizing their financial projection process.
Using this Playbook helps you develop a business plan forecast that will help you optimize operations, reduce uncertainty, anticipate change and improve communication.
WHO IS THIS PLAYBOOK FOR
This Playbook is for B2B firms that want to have a structured process for recording and projecting financials. Most high-performing B2B firms have a formalized business plan forecast.
HOW TO USE THIS PLAYBOOK
Review the guidelines set forth in this playbook and follow the instructions to set up your own financial projections in the accompanying Excel Workbook.
This playbook provides you with a comprehensive template that will enable you to develop financial projections based on current company data.
This playbook also provides you with email tips and phone call tips to maximize your return on effort.