Use these helpful B2B strategies for tech firms to ignite growth
If you want your B2B tech business to improve at an increasing rate, you must have a powerful B2B growth strategy. We are living in a digital world, where things keep evolving at a high rate of speed, and in order to remain at the top, you must have something extraordinary. Technology is the driving force of the future, and when you are planning a growth strategy for an IT firm, your marketing strategy should fit your business, industry, and location.
In the 21st century, a business should continuously assess its marketing strategies and find new ways to improve. Here we have listed a few effective and efficient strategies that will help in marketing IT services. So, let's find out how you can boost the growth of your B2B tech firm.
Understanding the Audience
The first step to planning a successful strategy for the growth of a business is to understand the audience. But, when we talk about B2B tech firms, it becomes more important as all tech leaders have different goals. So, we can't expect the same marketing strategies to work for every firm. Here's a list of a few tech professions, along with their roles and responsibilities.
System Administrators – Admins have to work with the technology on a daily basis, so they don't care about the budget and total cost of ownership.
IT Managers – If managers are your target audience, you should show them how your product or service can help them grow. IT managers are only concerned about completing the project on time and the administration being productive.
IT Directors – This is a higher-level position where a professional has to take care of several things, which includes efficiency, productivity, as well as the budget.
VP Level and Up – Managing the team and keeping the boss happy both are important at this level.You can directly market your tech product by emphasizing how it may make their employees productive. 
So, understand the different types of your target audience, find out their interests, and draft the marketing message accordingly. It is important to know that the same marketing message will not apply to all.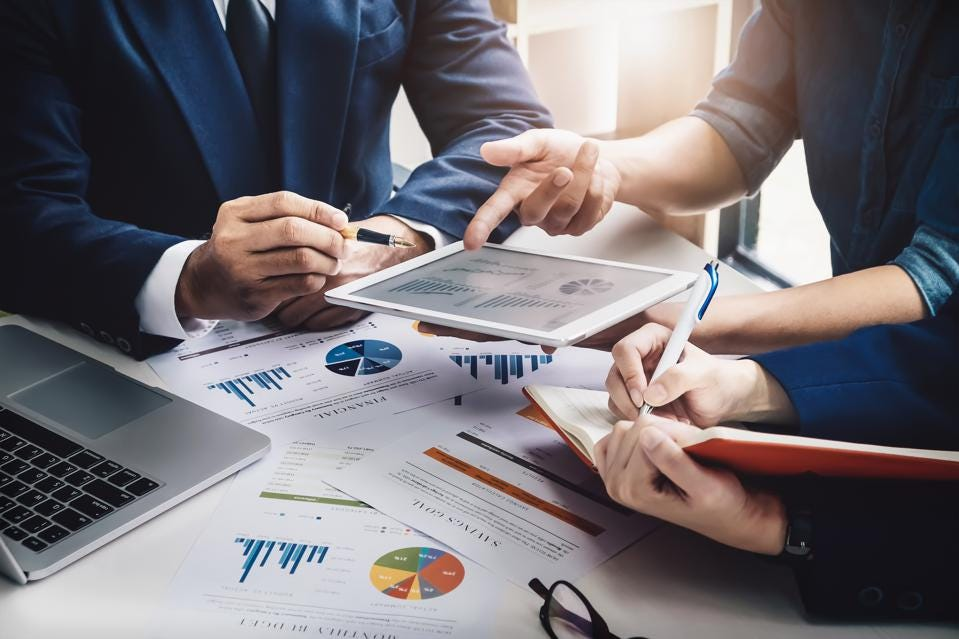 Build Customer Relationships
Every business should have a clear, compelling, and effective plan to achieve set goals and success. Building and developing customer relationships should be a part of the business plan for marketing IT services because even in the digital world, sometimes a few traditional ways work and deliver results. One such way is to build a network of people, because personal touch in the real world is essential for real results. To make the most of relationship building, you can use both old and modern ideas together. You can use the internet to search for the first source of contact, and then call prospects and, if possible, meet them in person before starting a long-term contract. 
Today, many business owners overlook the importance of this tactic, but if you take it seriously and invest time, money, and other resources to develop customer relationships, it will surely help your B2B tech business. Be flexible, listen to the needs of people, and develop a network who may help your business grow.
An Engaging Website
Like any other sector, technology plays an important role in the growth of a tech firm too. In this digital world, having an engaging website is the foundation of your digital marketing plan. Here's how you can prepare a smooth, streamlined website that can power up your B2B technology company's growth. 
Sleek Design –A good website makes you stand out from the crowd, and usually, visitors love a website with a wow factor. It should build trust, answer all the important questions, address key points, and help the visitor to make a decision that may ultimately help in selling IT services. The website should have attractive features, and it should reflect the unique factors of your brand.
Mobile-Friendly Website – A responsive website design that adjusts the display for each type of design is very helpful. This is because many people may visit the website via mobile devices. So, if you don't want to miss out on important people, create a mobile-friendly website design.
Interactive Web Content – Another important factor of a website is using interactive content. A good website should have assessments, customized tools, videos, clickable photos, roll-over effects, and a chatbox.All these things lower website bounce rates and boost site authority.
Customer Support – The aim of a good B2B tech business website is to educate, build trust, and help buyers make a decision that they should rely on your products and services. Include some design elements like live chat, support channels, or a customer portal to show that you care about your customers.
Knowledge Base – Add FAQs page, How-to's, Resource Section, and Technical Glossary to your website to address some common tech-related questions.
Almost 94% of first impressions of a website is design-related, and 75% of users value the website to establish trust. So, make sure to have an engaging website to improve the user experience of the visitors.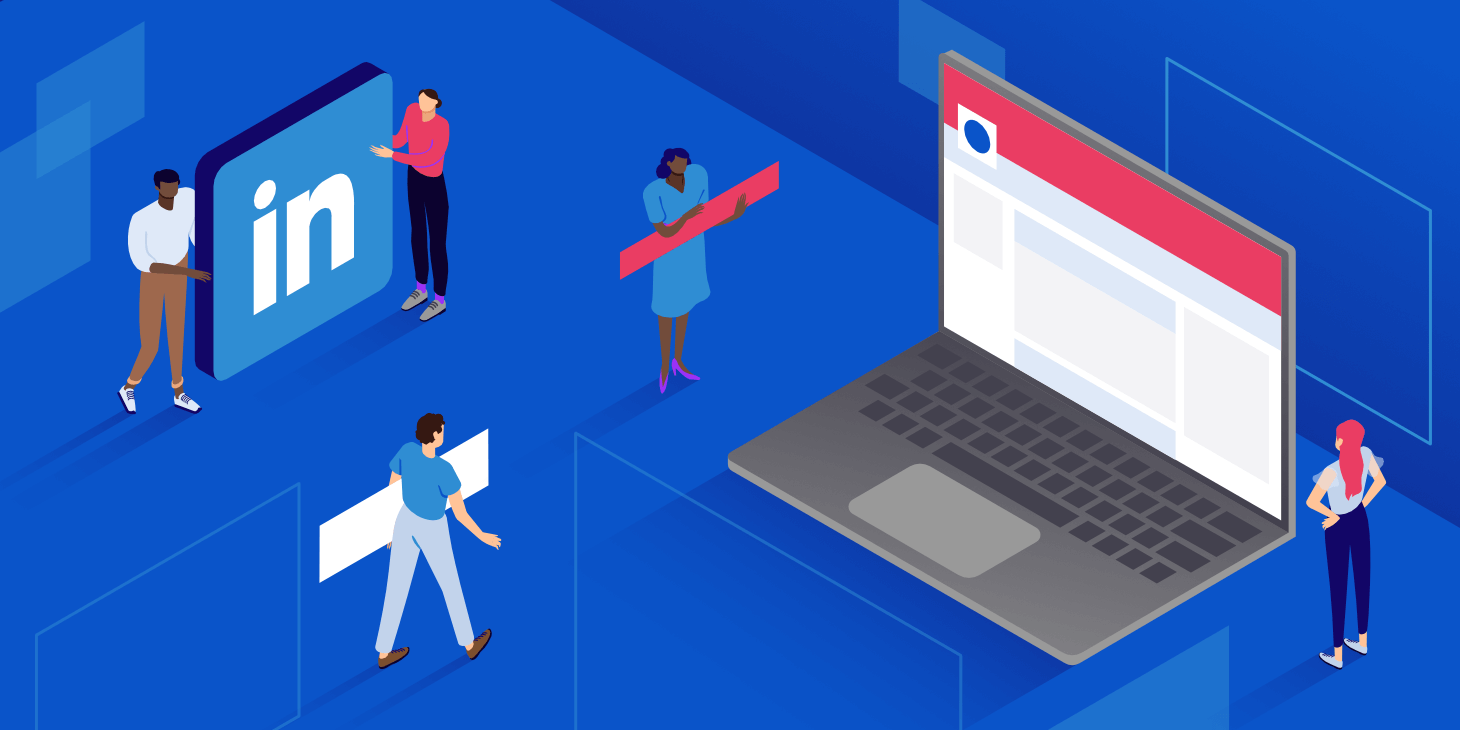 Select a Channel
Apart from the website, another important aspect of marketing strategies for professional services is to select the right channel that will help your message reach the right audience at the right time. Most B2B marketers use LinkedIn for content marketing and lead generation. However, it does not mean that other social media channels don't work for B2B tech firms.
You will have to plan a strategy, execute it, and observe what is working for you. One channel that is working for other firms might not work for you, so it totally depends on your tactics. Many business owners also rely on email marketing. Almost 31% of marketers believe that email is their top revenue-generating channel. So, use various channels and focus more on the one that delivers results for you.
Content Marketing
Now, let's discuss the importance of content marketing for B2B tech firms. You can take your marketing strategy to the next level with the right content. Content marketing is a type of inbound marketing, which means marketing efforts that bring people to your brand. The biggest challenge that tech firms face is that the content does not reach the right decision-makers, and it lacks relevance for a specific audience.
So, the solution is to understand the audience, write accordingly, and use the right channel to post the content. B2B content should be created for each stage of the buying journey – research phase, deliberation phase, and decision phase. The aim of B2B tech content is to generate awareness and acquire new customers. Content marketing for B2B tech companies fall into the following categories – blog posts, whitepapers, eBooks, infographics, case studies, memes or gifs, testimonials, and reviews. You can utilize these various forms of content to attract new customers.
How Can Company Expert Help B2B Tech Firms Grow?
All industries are not created equally, so when you plan a B2B technology marketing strategy, keep your goal in mind. In this competitive market, it can be challenging for tech firms to identify, target, and convert the right clients. Even tech firms with innovative technology may also find it difficult to get in front of the right level of decision-makers to have business-level discussions.
However, Company Expert can help you with the right B2B marketing strategies. Know your target audience, plan and execute an effective strategy, try to reach the target audience, educate and inform them, and deliver your message.
Company Expert specializes in helping small and mid-sized B2B technology firms with effective growth strategies. We can help you in four major areas – planning, marketing, online presence, and sales. So, unlock your firm's potential with us and see your tech business reach new heights of success.