As the digital world continues to reshape the B2B business, it's time to look at the key marketing trends that will accelerate the growth of businesses in 2022.
2021 was not an easy year for B2B businesses.  With the uncertainty and volatility fueled by the pandemic, many businesses were almost on the verge of bankruptcy.  The pandemic brought new challenges, which made the survival of B2B firms in the slow-growing economy grueling. There has been a shift in the B2B marketing strategies adopted by firms to deal with these challenges. In 2022, the focus will be on digital acceleration, content prioritization, uplifting security networks, AI-enabled marketing, and more.
 2022: B2B businesses will shift towards digital marketing
Proactive marketers never rely on stagnant marketing strategies; why? Because B2B marketing strategies don't stay relevant for a long time. Some go out of fashion, and some are replaced by new and innovative strategies. Over the past few years, the B2B industry has seen a shift from sales and cold calling to digital content marketing strategies and search engine optimization tactics. But, that's not all. B2B marketing experts predict new trends that will impact the growth of the B2B business in 2022. This blog will shed light on the key B2B business marketing trends.  But, before that, let's look at some key statistics and the need-to-adopt new trends that will fuel  B2B sales growth. 
The Changing Dynamics of B2B Marketing and Key Statistics in 2022
According to a study conducted by Forrester, there are five key areas where B2B marketing will undergo significant changes in 2022.
There will be a rebalance of marketing from a 70/30 ratio (new over existing customers) to a 50/50 ratio in 2022.

Account-based marketing will occupy half of the B2B marketing, and CMO's will adopt a more strategic approach.

Partner experience as a strategy for growth will take center stage. In 2022, 50 % of marketers will establish a PX function.

Digital engagement and customer focus strategies will be highlighted.

There will be a change in the key marketing metrics.

Post pandemic, there will be a shift towards outsourcing key marketing elements to specialists.
Other key statistics marketers should focus on include:
44 % of the LinkedIn audience believes the account-based experience will be the top trend in 2022

31% predict AI-powered automation tools will be the key focus in 2022

15 % consider original content to take center stage

10 % predict there will be a focus on mobile-first strategies
Six B2B marketing Trends Businesses Should Gear up for in 2022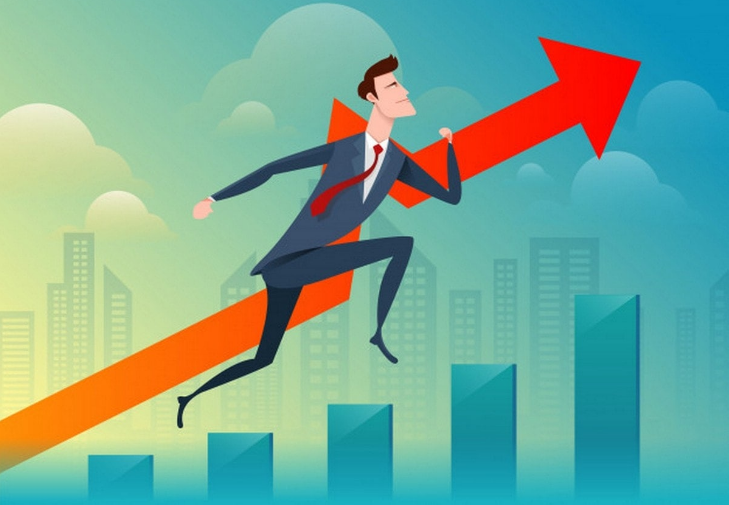 Image courtesy of Marketing91.
A Shift from ABM to ABX
In 2022, B2B marketers will encounter the revolution of account-based marketing into the account-based experience. ABX is a hyper-targeted strategy that focuses on using data-driven insights to craft unique customer experiences.  ABX is a holistic approach that requires a proper balance between sales, marketing, and customer teams.  The incredible benefits of ABX include more wins on higher-value accounts, high closing rates, and enhanced customer experiences.
ABX will become an essential part of the marketing and sales team in 2022. To master the new approach, B2B businesses must-have new tools in place to record customer journeys in one place, and accessible to every team.  In 2022, marketers must explore ABM and experience platforms to engage and convert prospects into customers.
B2B Digital Acceleration
After the pandemic, marketers shifted from in-person customer interactions to remote interactions. Customers prefer to deal with an online company that offers high-quality digital experiences.  Data that highlights the need for going digital
90 % of B2B buyers start their buying journey with an online search (Dialogtech)

73 % of buyers involved in research and decision making are millennial
Key Opportunities for Digital Acceleration
Update Your Website: Businesses must re-invest and upgrade their website for a complete online customer journey. A website can become a valuable tool and the biggest marketing asset in the digital environment if used properly.
Make Your Website Mobile Friendly: To rank on the first page of Google, ensure your website is mobile responsive.
Explore New Virtual Event Opportunities: Hybrid events that combine in-person and virtual options will be on the rise in 2022.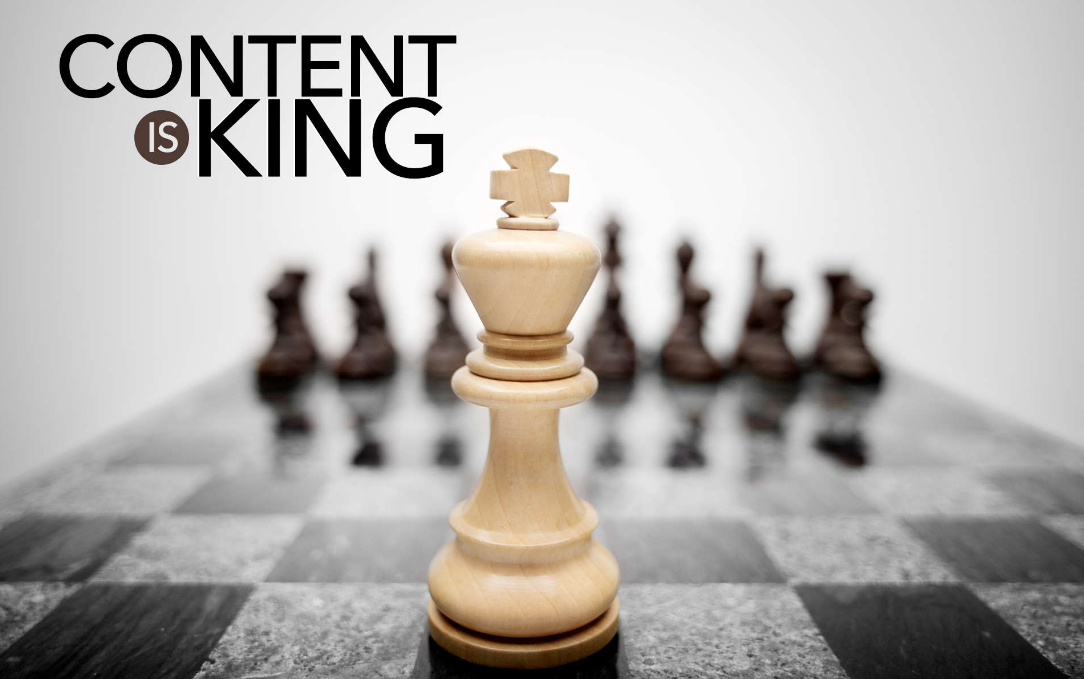 Image courtesy of Sendian Creations.
Content is King- The Philosophy will Continue
In 2022 again, the content will get a key mention whenever brands talk about B2B go-to-market strategy and sales strategy. B2B marketing and a robust content marketing strategy go hand in hand.   Blogging drives traffic to the website, educates prospects, and helps to establish the business as a thought leader in the industry. But, the key is to create meaningful content that educates customers and targets customers' key points.
Businesses have to ensure that keywords are properly optimized and use long content. Data shows that articles with more than 3000 words get three times more traffic, four times more shares, and three times more backlinks than short blogs or articles. Content should cater to each stage of the buyer's journey and answer the customer's question.
Key opportunities
B2B marketers must conduct a content audit to address customers' needs and create content accordingly.

Invest in SEO to promote your content and help customers find your content when they are online.
Automation of the Workflow
In 2022, marketers will shift towards AI marketing. AI makes marketers smart, efficient, and faster with better insights and analytics.  Through AI, marketers can automate everything from audience targeting and segmentation and personalization, lead scoring, and event content insights. Here are some statistics that show the importance of AI in B2B marketing.
Two–thirds of B2B marketers plan to evaluate or implement AI for marketing. (Demand Metric)

AI and machine learning will generate more than $1.4 million by resolving marketing and sales problems. (McKinsey Global Institute)

From 2018 to 2020, the use of AI increased from 29 % to 84 %.
Key opportunities
Marketers should use the AI predictive analytical capabilities

Using AI to refine a content strategy that will resonate with the audience gives you an upper hand over competitors.

Make personalized campaigns using the power of AI.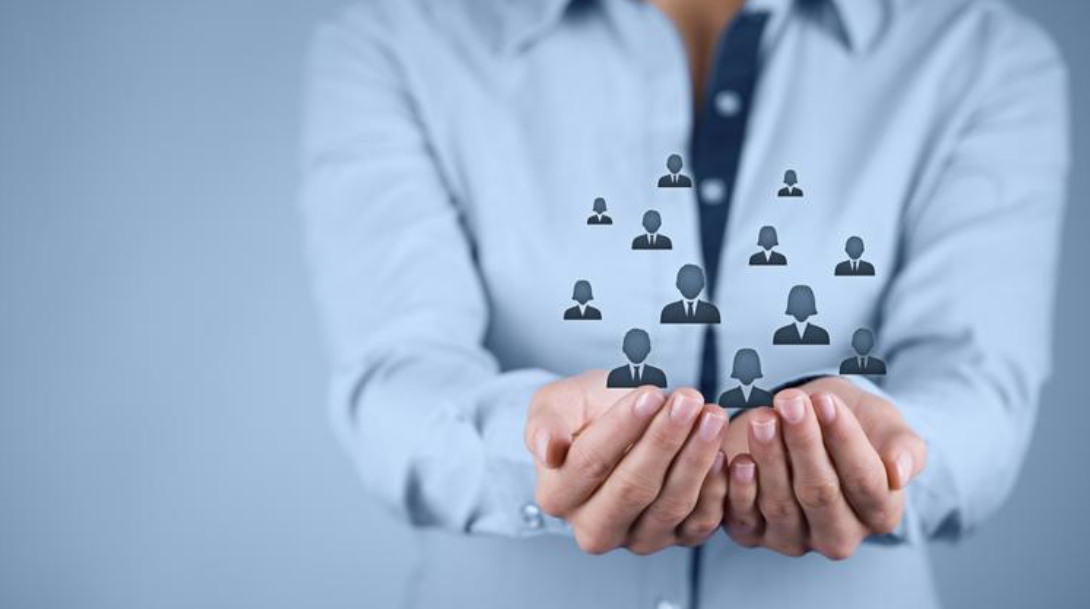 Image courtesy of the Business Journals.
The Focus will Shift Towards Customer Marketing
If you aim to acquire new business before expanding existing accounts as a marketer, it will only waste your resources and time. The profitable strategy is to nurture and establish an existing relationship with customers. In 2022, for B2B business growth, marketers should focus on the customer marketing approach. The new strategy helps boost customer relationships by making sure customers get the best service or product. The customer approach will reduce churn and increase locality, and improve customer relationships.
Key Opportunities
Marketers must educate customers on using the product and communicate with them to understand their problems.

Gifting can help in surprising, delighting, and solidifying relationships.

Effectively align marketing, sales, and customer success teams

Celebrate customer success by using case studies or social media posts
Shift Towards a Mobile-First Strategy
For enhanced customer experience, B2B marketers must use a user-friendly, mobile-focused experience for all their prospects. 80 % use a mobile phone to look for product reviews or to compare prices instead of visiting the brick and mortar store.  In 2021, digital advertising created 64.4% of advertising revenue and was predicted to shift towards a mobile-first marketing strategy. With the increase in tracking options on mobile, it becomes easy for marketers to target customers in a way they prefer, thus increasing prospects in the pipeline and revenue.
Change in the Lead Generation Channels
It's essential forB2B marketers to generate a quality lead. After COVID-19 hit the world, events were no longer effective in generating leads. Marketers shifted to online events and used social media as an emerging lead generation channel. Social advertisement and highly personalized strategies help B2B businesses to generate more revenue and develop interactions with their customers. In 2022, marketers will shift from market-driven to persona-driven marketing strategies.  The focus will be to match searcher intent with developing content calendars.
In addition to the above trends, B2B marketers will use cutting-edge technology to optimize new types of search and use AI and chatbots to improve customer experience.
If you want to take your B2B business to the acme of success, adopt these marketing trends to redefine your campaign. Company Expert will help businesses boost their B2B business growth with playbooks that will help your business to unlock its full growth potential.