Description

Product Summary:
SaaS campaign planning is a critical element to build awareness and ultimately drive sales for your product or service. SaaS marketing is complex and requires a B2B firm to use lead gen tools at every stage of the marketing funnel to close a sale and keep a customer informed.
Firms that want to understand the following elements of a SaaS campaign will benefit from this playbook:
SaaS Pricing Models
Lead Generation Ideas
SaaS Campaign Emails
Marketing Benchmarks and Budget
Ignoring this crucial planning phase in may jeopardize the overall company strategy.

Time to Complete:
24 Hours
---

Building Block of Growth:
Online Presence
Other Related Enablers of Growth:
Sales Funnel Development
Content Delivery
---

Format:
PowerPoint
---

Number of Pages:
77 Pages

Impact/Effort Scoring: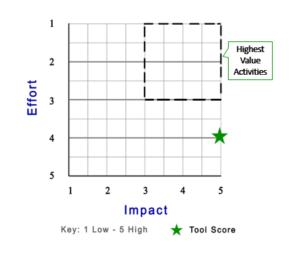 Score Summary:
Effective SaaS campaign planning is extremely helpful in growing your company and retaining business in the longer term.
——————————–
The score highlights mid to high level effort to build a SaaS campaign. It requires an extensive work to develop an integrated strategy, but the result will be informed, long-term customers with high amounts of recurring revenue.