$197.00
Saas Campaign Planning Playbook
Description

Product Summary:
SaaS campaign planning is a critical element to build awareness and ultimately drive sales for your product or service. SaaS marketing is complex and requires a B2B firm to use lead gen tools at every stage of the marketing funnel to close a sale and keep a customer informed.
Firms that want to understand the following elements of a SaaS campaign will benefit from this playbook:
SaaS Pricing Models
Lead Generation Ideas
SaaS Campaign Emails
Marketing Benchmarks and Budget
Ignoring this crucial planning phase in may jeopardize the overall company strategy.

Time to Complete:
24 Hours
---

Building Block of Growth:
Online Presence
Other Related Enablers of Growth:
Sales Funnel Development
Content Delivery
---

Format:
PowerPoint
---

Number of Pages:
77 Pages

Impact/Effort Scoring: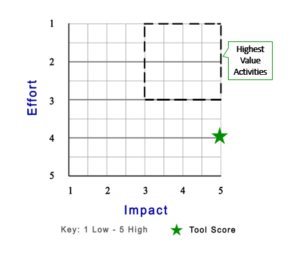 Score Summary:
Effective SaaS campaign planning is extremely helpful in growing your company and retaining business in the longer term.
——————————–
The score highlights mid to high level effort to build a SaaS campaign. It requires an extensive work to develop an integrated strategy, but the result will be informed, long-term customers with high amounts of recurring revenue.
Tool Video Preview
Additional Information
WHY USE THIS PLAYBOOK
SaaS Campaign Planning is a strategic process for building campaigns to help you achieve your business goals. This playbook will help you to:
Increase sales and revenue for your business
Build a powerful SaaS brand presence within your target market
Decrease customer churn rate
WHO IS THIS PLAYBOOK FOR
SaaS businesses looking to acquire customers as quickly as possible
Marketers leading marketing activities within a SaaS business
Established SaaS businesses looking to improve customer lifetime value and decrease customer acquisition costs
B2B firms that want to develop a comprehensive SaaS campaign plan to align internal teams to a coherent strategy
HOW TO USE THIS PLAYBOOK
This Playbook outlines how to plan your company's SaaS campaigns.
It can be used to create campaign goals via SMART objectives, develop a pricing strategy, come up with lead generation ideas, develop a referral strategy, create SaaS email campaigns and benchmark yourself against others in the industry.