$29.00
Optimizing your Company LinkedIn Page
Description

Product Summary:
LinkedIn is the most popular "professional networking" site B2B Firms use to share information, build work relationships, and leads. Just like the other popular social media platforms like Facebook and Twitter, a company's LinkedIn page is likely to show up in search results when an individual searches for your company name.  B2B buyers also typically come to your LinkedIn page before making a purchase.  LinkedIn helps provide social validation your company is legitimate.
Because of the potential user and search engine exposure, it's important for B2B Firms to have a complete LinkedIn company page that takes advantage of these opportunities. A strong LinkedIn presence can help strengthen your brand and reinforce your image as an industry thought leader.

Time to Complete:
3 hours
---

Building Block of Growth:
Online Presence
Other Related Enablers of Growth:
Competitive Positioning
Social Media
---

Format:
PowerPoint
---

Number of Pages:
21 Pages

Impact/Effort Scoring: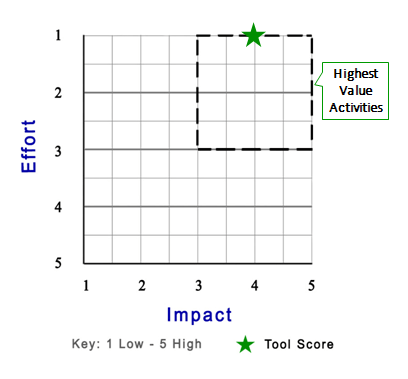 Score Summary:
An optimized LinkedIn company page is vital for business owners and executives.
------------------------
LinkedIn pages are fairly easy to complete.  The value better positioning of the business on LinkedIn is critical for the growth of any B2B firm.
Tool Video Preview
Additional Information
WHY USE THIS PLAYBOOK
LinkedIn Company Pages were developed to give your company a home base and reach your audience on the network. If you do not have an optimized page or you haven't built a LinkedIn Page for your business yet, you're missing out on new connections, followers, employees, and customers.
This playbook walks you through how to write and optimize your LinkedIn company page and build your network.
WHO IS THIS PLAYBOOK FOR
B2B firms' marketing directors or LinkedIn administrators
Businesses looking to build brand and position their firm as thought leaders
B2B firms that want to differentiate their business and use social media to generate more leads and enquiries
HOW TO USE THIS PLAYBOOK
This Playbook outlines how to build and optimize your LinkedIn company page.
It outlines a step-by-step model for optimizing, reviewing and refining your LinkedIn page on a regular basis.