In today's evolving digital landscape, social media has emerged as an important marketing tool for businesses of all sizes. Although most B2C companies are active on various social media platforms, B2B firms have been slower to make social media a part of their B2B marketing strategy. However, now it's high time to understand the power of social media and start putting efforts and resources into building an effective social media strategy. Whether you're a small startup or a large B2B firm, it's time to embrace the social media revolution and take your B2B marketing efforts to the next level. So, in this blog post, we'll explore why B2B companies need to prioritize social media in their marketing strategy. 
Understanding B2B Social Media Marketing and its Importance 
A marketing strategy that involves using social media platforms to promote products or services to other businesses is known as B2B social media marketing. This approach involves creating and sharing content designed to attract the attention of other businesses and encourage them to engage with your brand. This form of marketing is focused on building relationships with other businesses. The common social media marketing tactics include creating informative blog posts, sharing industry news and insights, hosting webinars or live events, and using paid advertising to target specific audiences.  
Here are 5 reasons why every B2B firm should use social media platforms for B2B marketing.  
● Increases Brand Awareness
Using social media platforms for marketing is an excellent opportunity for B2B firms to increase their brand awareness. Posting regularly on social media platforms and engaging with followers help B2B companies reach a wider audience and create a positive brand image. 
● Improves Customer Engagement
Social media platforms provide B2B companies with an excellent opportunity to engage with their customers.  B2B companies should respond to comments, messages, and feedback to create a loyal customer base and increase customer satisfaction.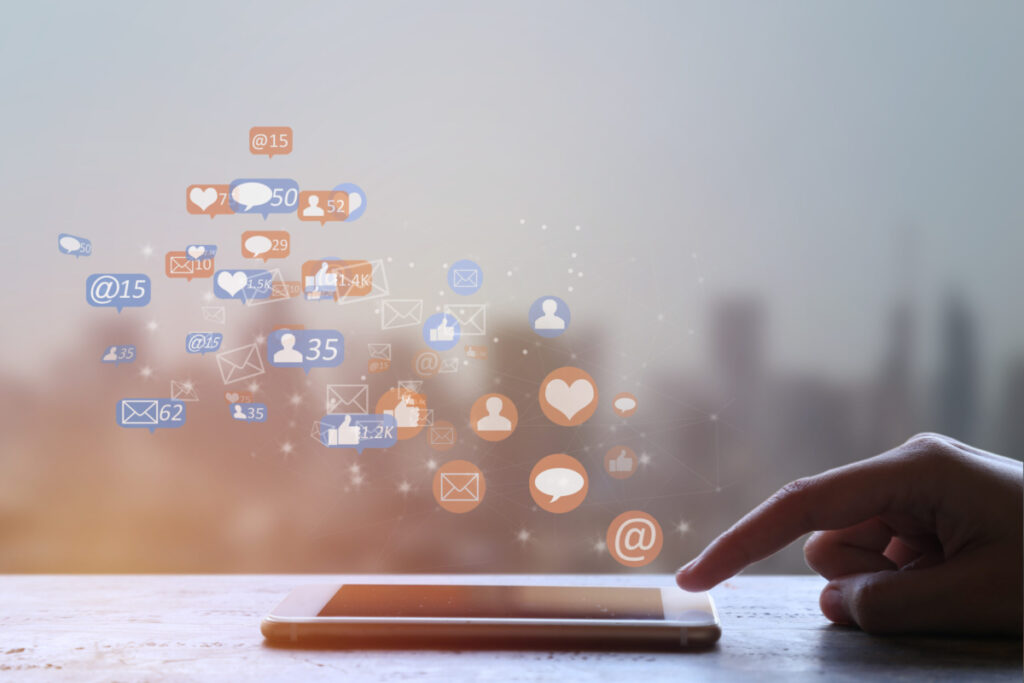 Social media is also an effective tool for lead generation. B2B companies include social media in their B2B business plan to attract potential customers by sharing relevant content and engaging with their target audience. This can help increase the number of leads and ultimately, conversions. 
● Cost-Effective Marketing
Compared to traditional marketing methods, social media marketing is relatively cost-effective. By leveraging social media platforms, B2B companies can reach a large audience at a lower cost than traditional marketing methods such as print ads, TV commercials, and billboards. 
In today's digital age, social media has become an integral part of marketing strategies. B2B companies that prioritize social media in their marketing strategy can gain a competitive advantage over their competitors who are not active on social media. Creating and sharing valuable content consistently on social media can help B2B companies position themselves as industry leaders and build credibility among their target audience. 
Important B2B Social Media Marketing Statistics 
Here are some important B2B social media statistics that every B2B marketer should know in order to make informed decisions –  
● Globally,

31.3%

of Internet users conduct business-related research online.

● Social media is used by 22.7% of internet users for professional networking and research.
● LinkedIn is used for content marketing by

96%

of B2B content marketers, and Twitter follows with 82%.

● LinkedIn is used by

89%

of B2B marketers to generate leads from social media.

● 44%

of millennial B2B customers would not prefer to interact with a sales rep.

● 40% of B2B content marketers invested in social media and online communities in response to COVID-19.
● 80% of B2B sales interactions will occur on digital channels by 2025.
Frequently Asked Questions
Why is social media marketing important for B2B firms?
Social media marketing helps B2B firms in various ways, such as building brand awareness, engaging with customers, generating leads, and driving website traffic. It also allows businesses to showcase their thought leadership and expertise, and to stay up-to-date with industry trends and news. 
What social media platforms should B2B firms use?
It depends on the target audience and business objectives of the B2B firm. LinkedIn is often the most popular platform for B2B marketing, as it is designed for professional networking and business communication. Twitter and Facebook can also be effective for B2B marketing, depending on the industry and target audience.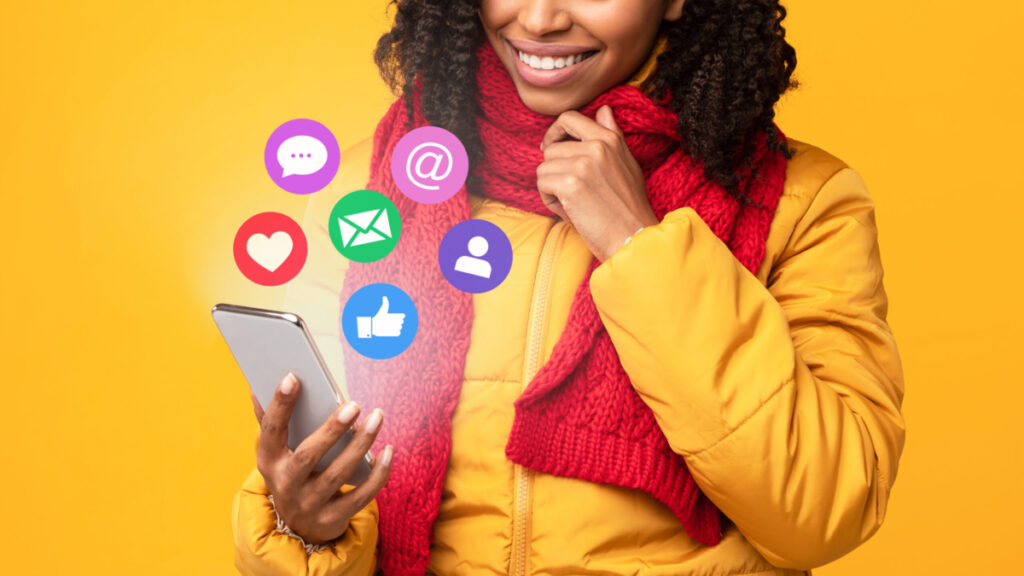 How can B2B firms create engaging content for social media?
B2B firms should focus on creating content that is educational, informative, and valuable to their target audience. This can include blog posts, infographics, videos, webinars, and white papers. B2B firms can also repurpose existing content into social media posts, such as quotes or snippets from a blog post or white paper. 
How can B2B firms measure the success of their social media marketing efforts?
B2B firms can track key performance indicators (KPIs) such as engagement rates, website traffic, lead generation, and conversion rates to measure the success of their social media marketing efforts. They can also use social media analytics tools to gain insights into their audience demographics, content performance, and overall social media strategy. 
Wrapping Up
Social media has revolutionized the way we interact, communicate, and consume information. Therefore, every B2B firm should use  social media platforms to connect with their customers, build brand awareness, and increase their bottom line. We hope this post helps you understand the importance of social media for B2B firms. As social media continues to evolve, it is important for B2B companies to stay up-to-date with the latest trends and strategies in order to stay ahead of the competition. 
B2B firms should consider hiring professionals like Company Expert for expert guidance. We are a highly specialized B2B consulting firm focused on helping B2B companies develop and implement breakout growth strategies. You can rely on our expert team to develop and execute a comprehensive marketing plan. Visit the website and schedule a consultation for more information!