Brand positioning is the last step of the STP model. STP stands for segmentation, targeting, and positioning. Segmentation categorizes your target audience into multiple groups based on common characteristics. Targeting determines the potential of each group and finds a highly profitable market for the brand. And positioning showcases your brand in a positive light in comparison to your competitors.
Brand positioning has played a huge role in establishing brand authority in the market for many B2C brands. Just take the example of Coca-Cola. The brand name has become a generic term for all similar products in its niche market.
Many B2B brands also have used a successful B2B brand positioning strategy that is favorable, valuable, and credible to the consumer. Take the example of Intel. It is a B2B brand that provides chipsets for computer manufacturers. But the brand has targeted the end customers directly in order to be perceived as favorable, valuable, and credible to the consumer. This forces computer manufacturers across the globe to choose Intel as a partner for their chipset.
In this post, we will discuss brand positioning, the commonly used brand positioning strategies, and how to use B2B playbook products to create a brand positioning strategy.
What is Brand Positioning?
Brand positioning is the process of determining how you are perceived in the mind of your target audience. Firms use brand positioning to gain a competitive edge in the market. Brand positioning is generally approached in three ways: functional positioning, symbolic positioning, and experiential positioning.
Functional Positioning
Functional positioning focuses on the functional aspects of the products or services that stand out from others.
Symbolic Positioning
Symbolic positioning focuses on the characteristics of the brand that fulfill the target audience's sense of belonging.
Experiential Positioning
Experiential positioning is based on the brands' characteristics that stimulate the client's sensory or emotional connection.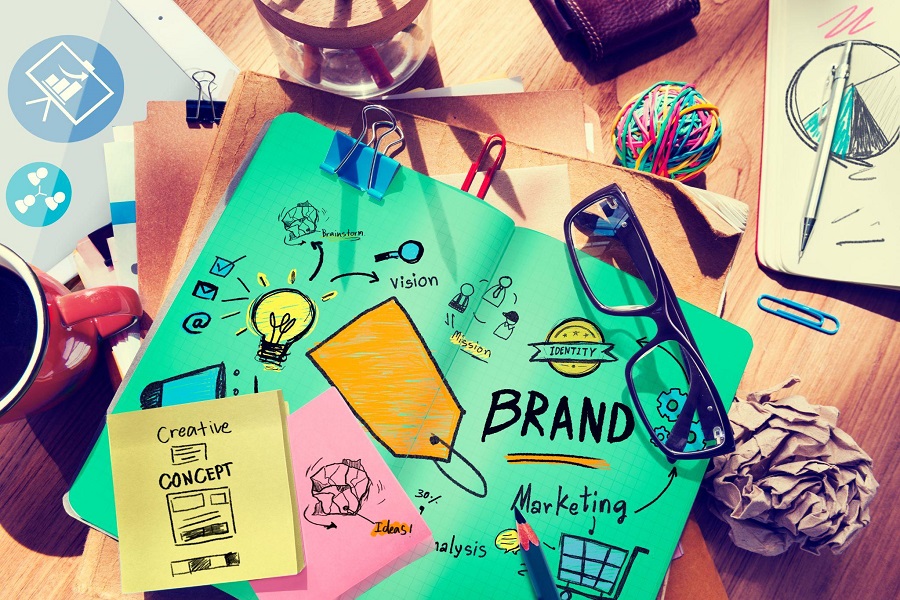 What are The Different Brand Positioning Strategies?
Brand positioning allows the brand to differentiate itself from the competitors. Not all B2B businesses have the same brand positioning strategy. It varies from business to business based on the nature of what your firm offers and your industry.
To craft a successful B2B marketing strategy, a B2B business needs to get into the shoes of its target audience and review its product from their point of view. There are certain attributes every client wants from the product or service your business provides. Therefore, you need to evaluate your brand on those attributes as compared to your competitors. Then craft a strategy to position your brand on what you stand for.
Every B2B business will have brand positioning among its clients, whether or not you consciously build it. It is very important to have the right B2B brand positioning to gain a competitive advantage in the market.
1. Customer Service-Based Positioning
You might know some B2B brands in the industry known for their exceptional customer service and technical support. Customer service-based positioning is a great way to attract new clients to your business, especially when the solutions you offer are similar to those of competitors. You can justify your price or gain a competitive advantage by promising great customer service. The only thing you need to remember is that if you use customer service or technical support as a brand positioning, you should deliver on it. Otherwise, it would do more harm to your reputation than good.
2. Convenience-Based Positioning
Convenience-based positioning is a great way for B2B companies to highlight their products or services among their competitors. B2B product-based companies can effectively use this B2B marketing strategy. A B2B company has the edge when it comes to convenience over competitors on any of the following factors: the design of the product, ease of use, and product interface. The only problem with this strategy is that you must consistently ensure that your product is the most convenient compared to the other options in the market. This can lead to the cost of hiring developers to keep the product or services up to the level of your promise.
3. Quality-Based Positioning
Not many B2B companies opt for this strategy because quality often comes at a premium cost, and not many clients are readily inspired to invest in quality. At the same time, you will see B2B companies in every niche that stand for quality. The major problem with quality-based positioning is a fair share of your audience will simply skip your brand in favor of the cheaper alternative. Therefore, it is very important to perform your segmentation and targeting process right to find the right buyer persona for your brand. There are various ways a B2B firm can show the quality of its solutions to the target audience. It can be in the form of technology, innovation, security, or special features.
4. Price-Based Positioning
Opposite to the quality approach, a B2B brand can opt for price-based positioning. In this approach, you try to price your company's solutions as the cheapest in the market. This approach can run your brand into the perception that it provides lower-quality products or services. But on the other side, you can easily sell your services and products to a vast target audience. If you perform your research right and choose the right buyer persona, you can likely convert prospects into customers at a good rate.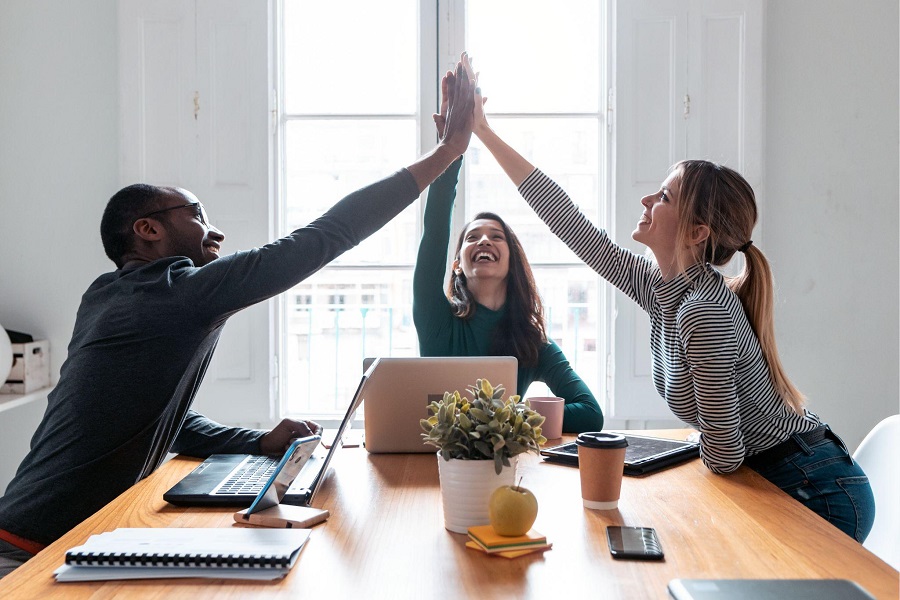 5. Differentiation-Based Positioning
Differentiation-based positioning focuses on a product's uniqueness or innovative qualities in comparison to the traditional competition to gain a competitive advantage. In this approach, a lot depends on what you have to offer. When you use the differentiation approach, you are selling something your clients are not used to, or there is no history of the innovation you are offering. This may lead to the complete denial of the product by your target audience. Therefore, you must carefully examine the market potential before opting for this approach.
How to Create a B2B positioning Strategy for Your Business?
You can create your B2B positioning strategy for your business using the B2B positioning framework and B2B playbook products. A good B2B framework includes the best practices that help you create your business' customized B2B positioning strategy. Key decision-makers, C-level executives, and marketing managers can use the guidelines in the framework to create customized B2B positioning strategies to serve their business goals.
B2B Positioning and Messaging Playbook from Company Expert
Company Expert's B2B Positioning and Messaging framework is packed with insights, examples, and actionable strategies to help grow your B2B firm. In addition, it includes playbooks and point solutions. You will get the following products in this B2B solution set:
Value Proposition Framework: This playbook provides the framework to create a Value Proposition for your firm.
Developing Client Personas: This playbook provides the framework to create composite representations of your ideal prospect within your preferred target segments.
7 Ps of Marketing: This tool helps you to implement and evaluate the key marketing elements of your B2B professional service firm.
Branding Guide: Brand guidelines communicate a variety of things about your brand, both internally to your business and externally to your prospects and clients.
Editorial Guidelines: This playbook provides the framework to create Editorial Guidelines for your firm. Editorial Guidelines help your content writers develop blogs and articles that will strike the right tone and message with your target clients, and establish a consistent style for your firm.
Elevator Pitch: This playbook provides a framework for developing an elevator pitch for business planning.
You can explore our collection of B2B playbook products in the marketing, planning, sales, and online presence categories.