Suppose you started a business and developed an impeccable product or service that's better than every other option in the market, but the thing is, no one knows about this product or service. So, you decided to make every possible effort to let the public know that you are in the market.
Was it a Good Approach?
For example, your product revenue from a client was $100, but following that approach, you end up spending $50 for marketing. As a rule of thumb, B2B companies should spend between 2-5% of their revenue on marketing. And, you, in the urge to get clients end up spending half of the revenue.
The answer is, this was not a good approach. This was a hypothetical scenario, but there is truth to it because 90% of startup B2Bs fail.
This post will look at the 9 B2B marketing strategies that will help you reduce your marketing costs without hurting your business. For example, Couchbase's ABM marketing campaign generated a $1.5m sales pipeline through deep audience insights, proving that account-based marketing is quite a popular marketing tactic in the B2B world.
9 Strategies to Reduce Your B2B Business Marketing Cost

1. Get a Clear Picture of Your Marketing Budget
Assessing the current situation is always the first step to making improvements. Conduct an in-depth marketing audit. Find out how much you are spending on each marketing strategy. There are various ways in which a company can invest in marketing, such as marketing research, competitive analysis, running marketing campaigns, and paying for sponsorship. Evaluate where your money is going to find out what can be done.
One major marketing expense involves content creation and promotion. Find out how much you are investing in running social media ads, creating marketing copies for emails, producing blogs, articles, and other additional forms of advertising content.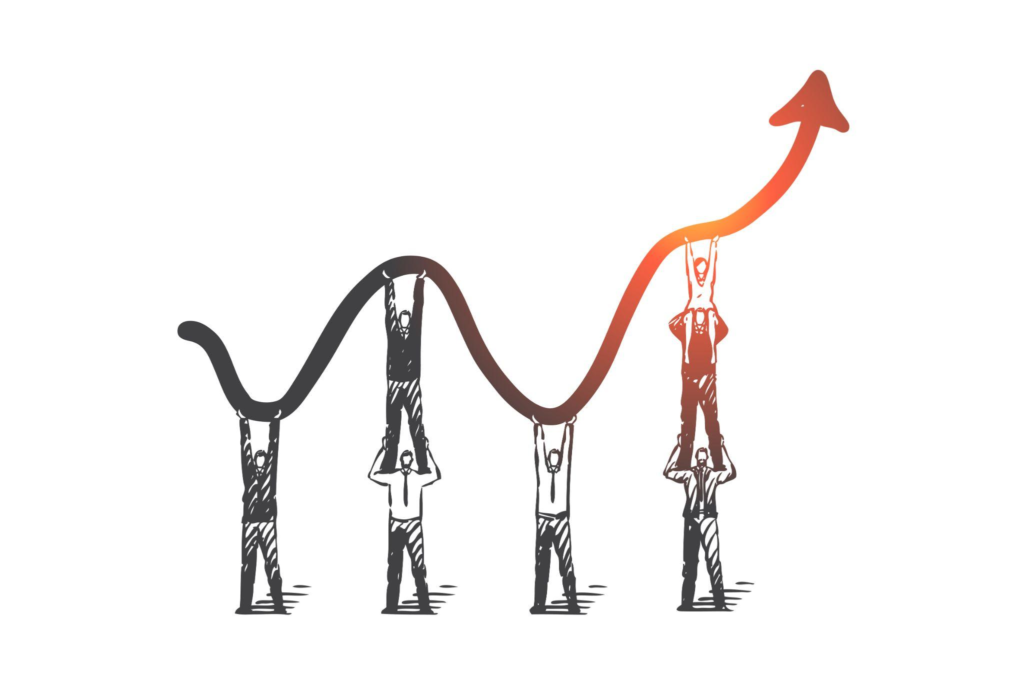 2. Drop the Omnipresence Approach
Once you have a clear idea of where your money is going, now comes the step of reducing the costs. Most businesses agree that having an omnichannel marketing approach is important for success, but it is not always the case with B2B marketing. For example, you provide financial services for IT companies to manage their financial operations. Your go-to channel would be LinkedIn, where you can find these companies. There is no point in creating an advertising campaign for IT companies that hardly use Instagram to seek professional financial services.
Cut down the marketing channels and invest only in those channels bringing you quality leads. This way, you are improving the efficiency of the marketing campaign and reducing marketing costs. You can create an effective LinkedIn campaign using the LinkedIn Campaign Planning playbook.
3. Know Your High-Value Clients
In 2018, Unilever reduced the number of ads by 30%. The brand is facing the situation of oversaturation, which leads to a diminishing return. When Unilever made that change, they got better results at a lesser cost. You can do the same thing for your B2B business. It is important to know who your high-value clients are and try to redirect your major marketing efforts to these clients.
For example, account-based marketing follows this approach. It has a higher ROI than any marketing strategy. In 2021, 70% of marketers reported using ABM, and 86% of marketers reported improved win rates with ABM. Therefore, narrow your focus and market aggressively to the clients that convert and stay with you over the long term.
You might think you will miss out on the opportunities that may or may not convert. The problem with marketing to clients that aren't in your ideal market is that first, they will take more effort to convert, and second even if they purchase from you once, they will not repeat the purchase. Thus overall customer acquisition cost will be more than the customer lifetime value. These are the two important factors that a B2B business needs to consider while building the ideal profile for their clients.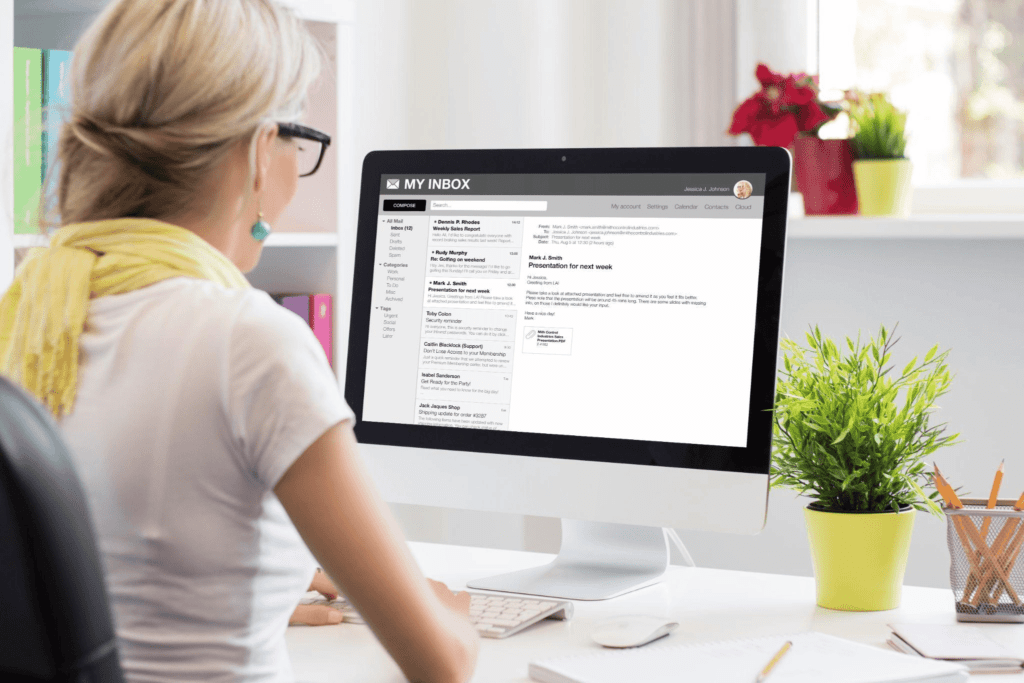 4. Make Marketing an Efficient Process With Marketing Automation
There is a lot of talk going on about marketing automation. Almost every B2B marketing consulting firm recommends adopting it. If you carefully observe the purpose of marketing automation, it is to increase the efficiency of the marketing teams and allow them to focus on high-value tasks. What it eventually does is reduce marketing costs.
Just look at the tasks that marketing automation can do: automated replies to emails, posting on social media, providing online assistance with chatbots, etc. These tasks can consume your professional marketing attention, time, and energy. You can use a marketing automation tool for these repetitive processes.
Marketing automation tools can help in various advanced level operations such as high-quality lead generation, nurturing and scoring, audience segmentation and targeting, analytics, reporting to optimize marketing and content strategies, and upsell and cross-sell activities. This may eliminate the need to hire a few marketing resources. Investing in marketing automation can bring your marketing costs down by improving operational efficiency.
5. Existing Content is a Gold Mine
Content creation is one of the major marketing costs, and after a certain point creating new content becomes more and more difficult. If you have invested in content marketing for a while, you probably have a gold mine of quality content. No law says you cannot reuse the content. Post the old content by making smart changes, and it will help you attract new clients. This way, you can reduce your marketing costs when you want to cut without hampering the marketing campaign.
6. Existing Customers Can Generate Referrals
Acquiring a new customer is a costly process. Investing in creating referrals is a great way to increase ROI. For example, you can run a reward program for existing clients when they share your product or service with other people. This works great with subscription-based B2B business models. Another way to generate referrals is by providing a quality customer experience to your clients. It is a well-known fact that a 5% increase in customer retention can boost profits by 25% to 95%.
7. Find the Gray Area Between In-House, DIY, and Outsourcing
Reducing your marketing costs without hurting the campaign is an art. There are only a few realistic things you can do. For example, you can bring some of the marketing activities in-house. Hire a resource who can do multiple activities. If you find a freelancer content creator who can work at a cheaper price, hire that freelancer for content creation. Try to be flexible by evaluating all the pros and cons. Just make sure you are not sacrificing the quality. If you have some good resources, try to retain them and create a perfect mix between in-house, DIY, and outsourcing.
8. Free Tools Can Save You a Decent Money
Running a marketing campaign includes the use of a range of business marketing tools. You can cut down your marketing costs by switching to the free tools. But there are a few questions you need to ask before making this decision. Is there a good alternative available for the business tools you are using? Do the marketing tools contribute to your business's bottom line? Can you proceed with the marketing operations without the premium version of these tools? Answer these questions honestly. If you opt to switch to the free tools, you can reduce your marketing costs significantly by making little compromises.
9. Break the Traditional Conditioning  
Typically B2B businesses should invest 2-5% of their budget on marketing, but there are times when you have to spend more on marketing, somewhere from 8-10%. And there are times when you can follow zero-based budgeting. This approach focuses on calculating from marketing zero, apart from the initial operating costs. You can go beyond the traditional concepts of marketing to find the right budget for your organization.
We hope these 9 strategies can help you reduce the marketing costs for your business. If you need advice from expert B2B consultants, you can contact Company Expert business advisors.
Company Expert's business advisors have decades of experience working with professional service companies. We have consulted with Fortune 500 financial services, technology, payroll companies, individual entrepreneurs, and small businesses. In addition, our business advisors are certified mentors with SCORE. Get in touch with us to reduce your organization's marketing costs without hurting your business.