Stock Certificate Administration & Printing Software
Create, Store, and Print Multiple

Certificates at One Time!
Administer, run reports, and easily change multiple stock certificates with a push of a button

Fully customizable professional looking certificates

Import or export data
Simplify the stock administration, tracking and printing process and save time, and money all in a safe and secure cloud environment.
Stock Certificate Administration & Printing Platform Features

Easy to Use
Print stock certificates of numerous sizes and designs with just a click of the mouse.

Stock Reports & Shareholder Statements
Easily generate standard or custom certificate reports

Online Access to Your Information
Print unlimited stock certificates and track your company's stock transactions, all in a secure password protected cloud environment.

Simple Navigation
Quickly navigate to any part of the software with our simple user interface and view all information on one screen.

Custom and Personalized Stock Certificates
Choose from 9 different stock certificates, 3 different colors and add your logo and custom corporate seal.
Automated Stock Administration Process
Take the hard work out of printing and administering your stock certificates by automating the process.
3 Easy Steps
Whether you are a pro or new to the stock certificate administration and printing process, we make it easy for you.
Only 3 quick steps follow
Helpful tutorials, training, and support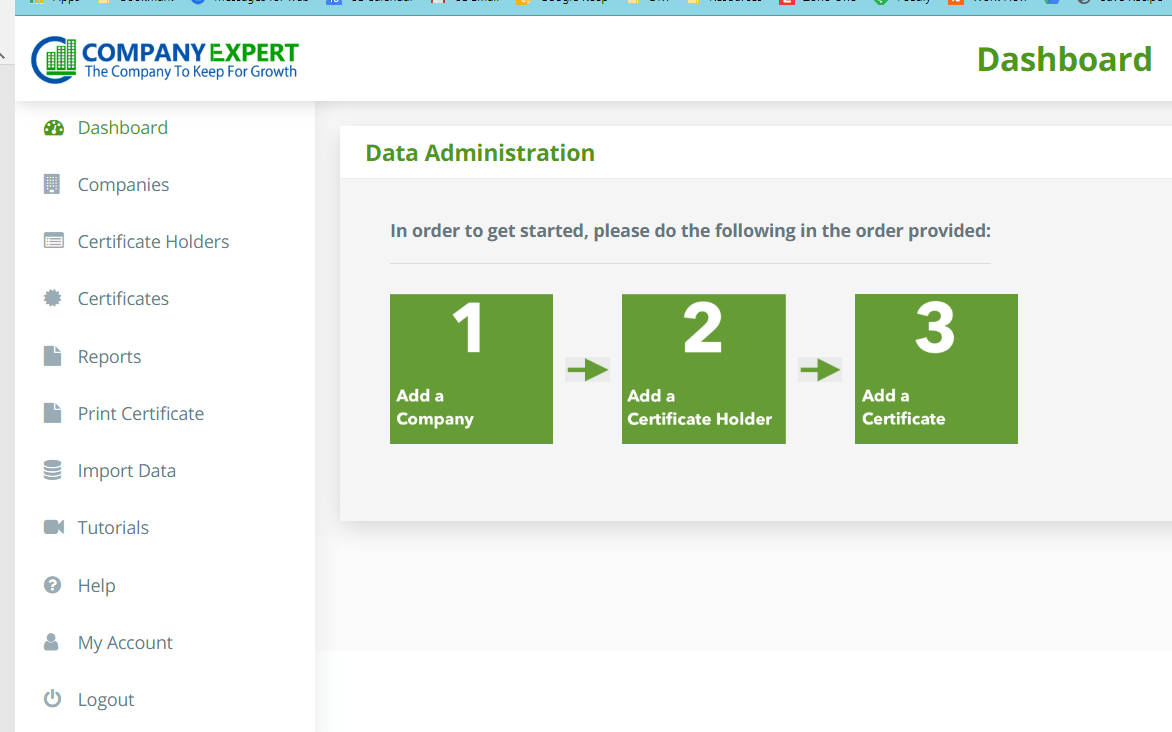 Simplicity
Say goodbye to multiple files, mail mergers, and paper. 
Select the exact fields you want to view
Print the reports with a click of a button
Download the your selected data into an excel spreadsheet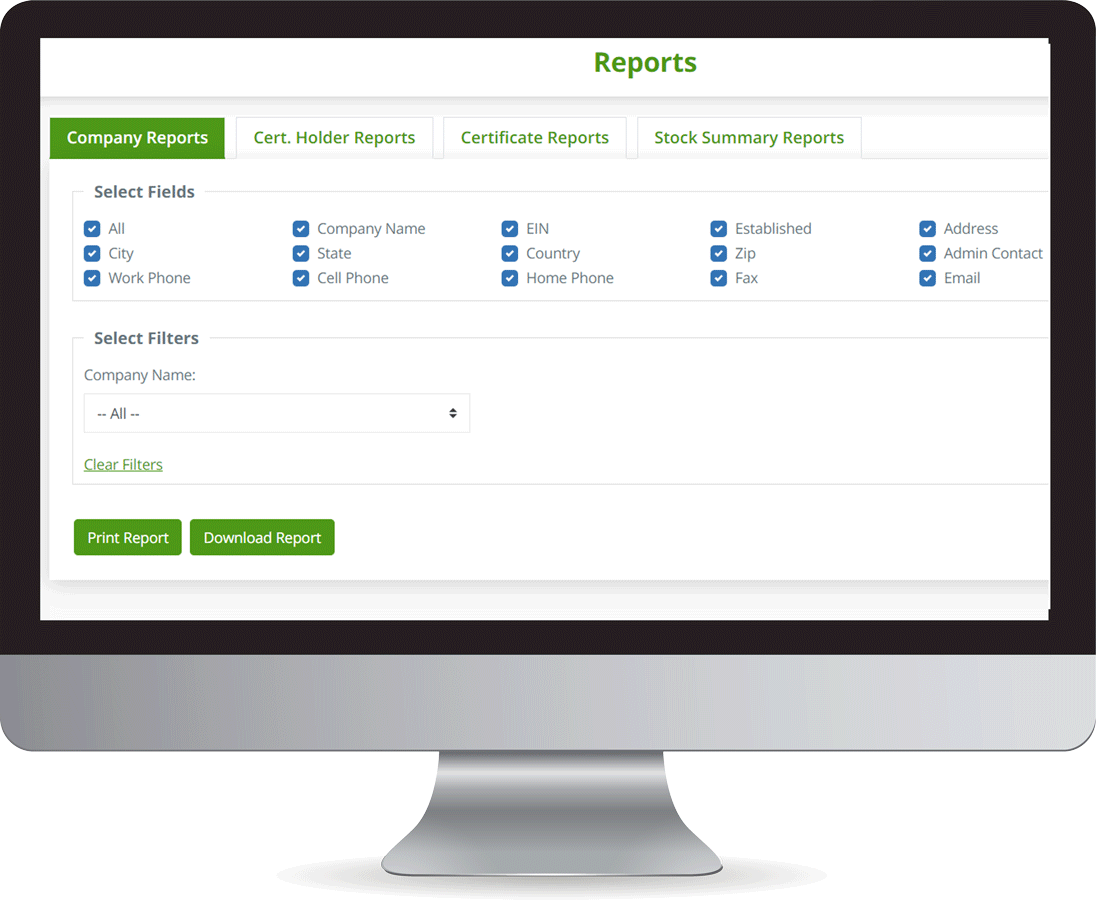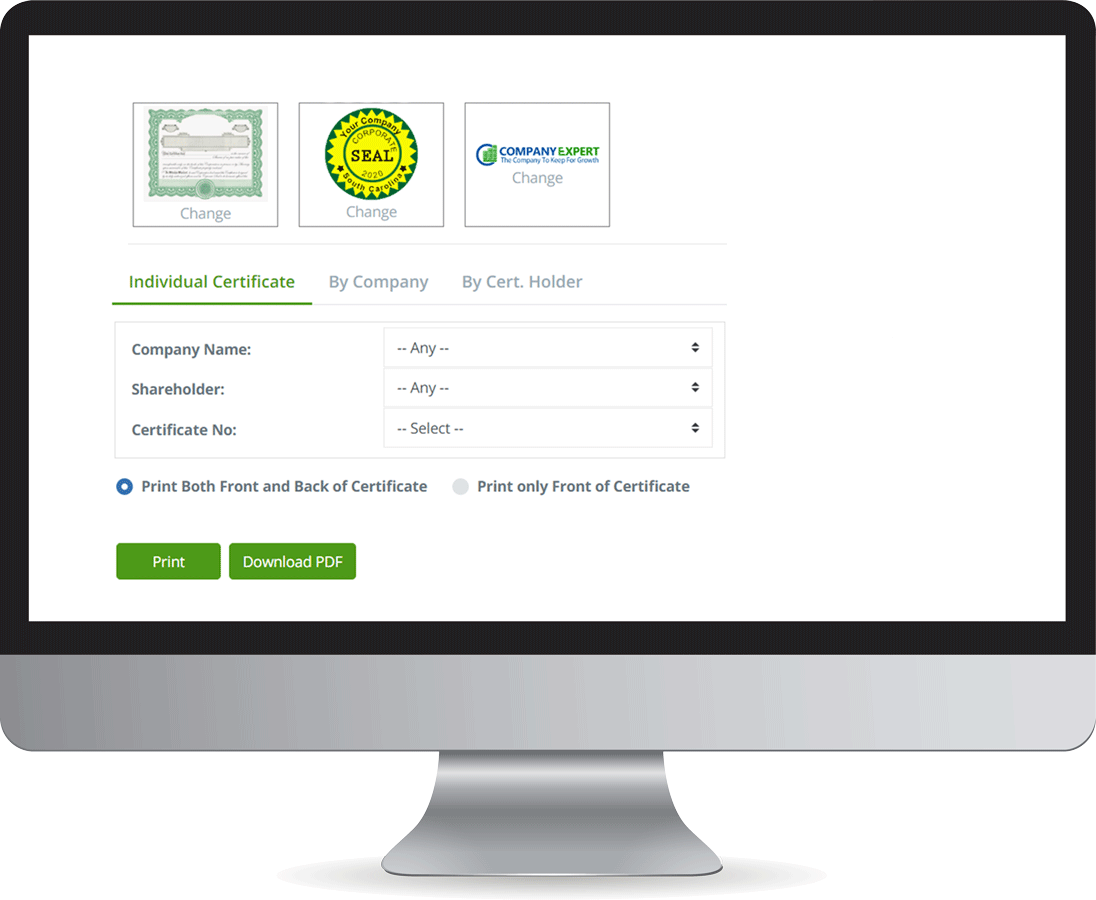 Design a professional looking stock certificate customized for your firm
Select a color and certificate style
Customized stock certificate seal
Upload your company logo
You Won't Have to Start from Scratch
Seamlessly import your existing data into our system
Use our templates and upload your data so you can start printing today
Import only the fields you want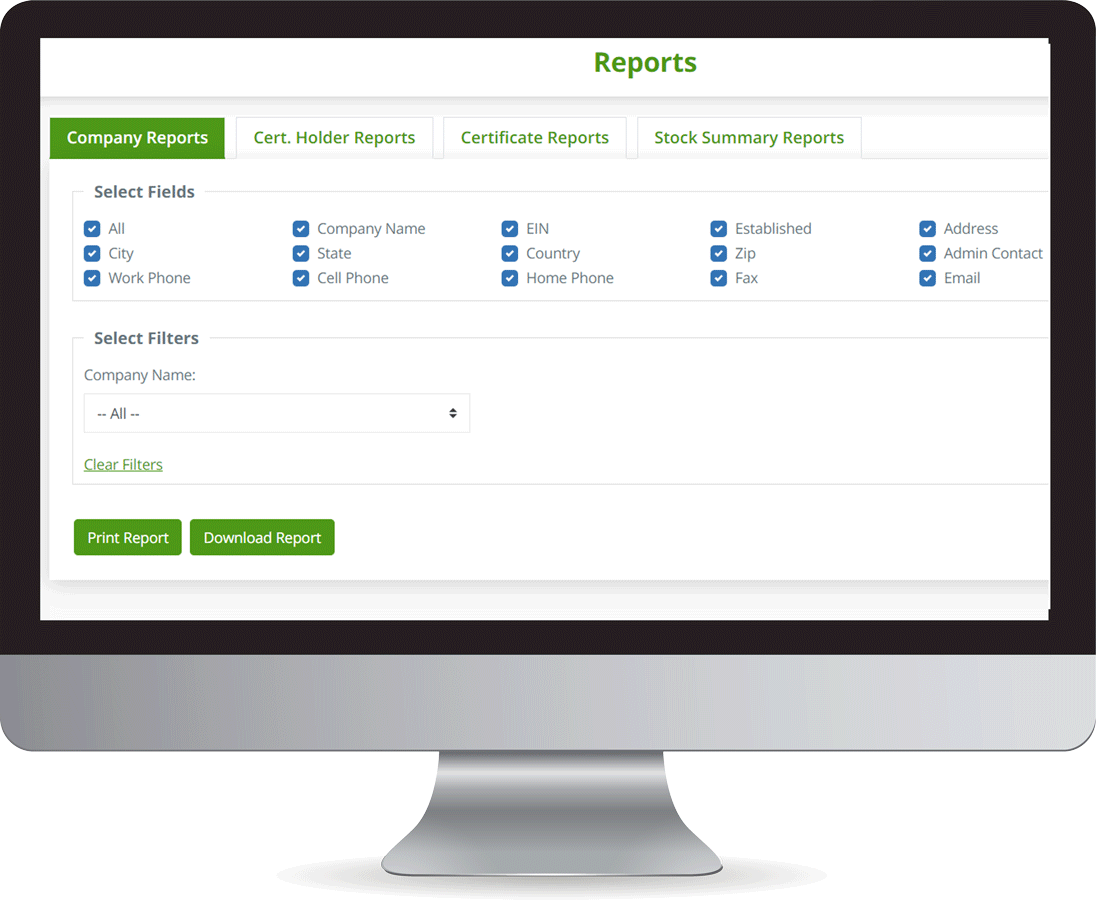 "We only have 9 employees but you would be surprised at the amount of paperwork that you have to do with administering a stock certificate program – this program saved me a lot of time – thanks Company Expert."
"Producing reports and certificate shareholder statements was the challenge for me, the Stock Certificate Administration software made it easy for me with a push of a button I could produce statements, reports and mailing labels."
"We initially bought the Stock Certificate Program to save us from the headache of all the paperwork, what we got is not only a time saver but just a more professional approach to the whole process."
 "We are a new company and we were up and running in no time. I used your stock certificates that came as part of the software and my boss could not believe how quickly I had everything put together. He especially liked the reports that I produced."
Need More Information?
Try out our FREE Trial (no credit card required), or select an option below to get more information.
Number of Certificates Per Year
Choice of 9 different certificate styles
3 Different color certificates
Edit and store certificate information in a secure cloud
Ability automatically print or create PDF certificates
Ability to add a corporate seal
Fully customized stock certificate
Standard certificate reporting
Create Shareholder Statements
Stock Certificate Administration UNLIMITED

Stock Certificate Administration LITE

Company Expert
Average rating:
8 reviews
Nov 30, 2021
Company Name: Trident Law Firm
Good
Saves me a ton of time
Can pick and choose the styles and colors I want
It is automated and stays in the cloud
I do not have to line up anything on my printer like I used to do

Bad
More expensive than doing it manually
Design interface is OK
Jul 15, 2021
Company Name: Bernard Firm
Was up and running in a few minutes, it was easy to use.
Jun 22, 2021
Company Name: McCallester Consultants
We had an overly complex manual process printing stock certificates. We still used the physical certificates with a typewriter and it took hours. This software allows me to the to the work in minutes! Thanks
Mar 23, 2021
Company Name: Henneker Marketing Consultants
Pro

Easy to use

Saves us a ton of time

Ability to track information



Con

It is a bit expensive
Jan 21, 2021
Company Name: Cushing Bros
Great product simple to use and a lot easier than trying to get everything lined up on a word document or template.
Start Your 30 Days Trial Now.