Get rid of paperwork.
Increase productivity.
Save time.
Let us handle your stock certificates!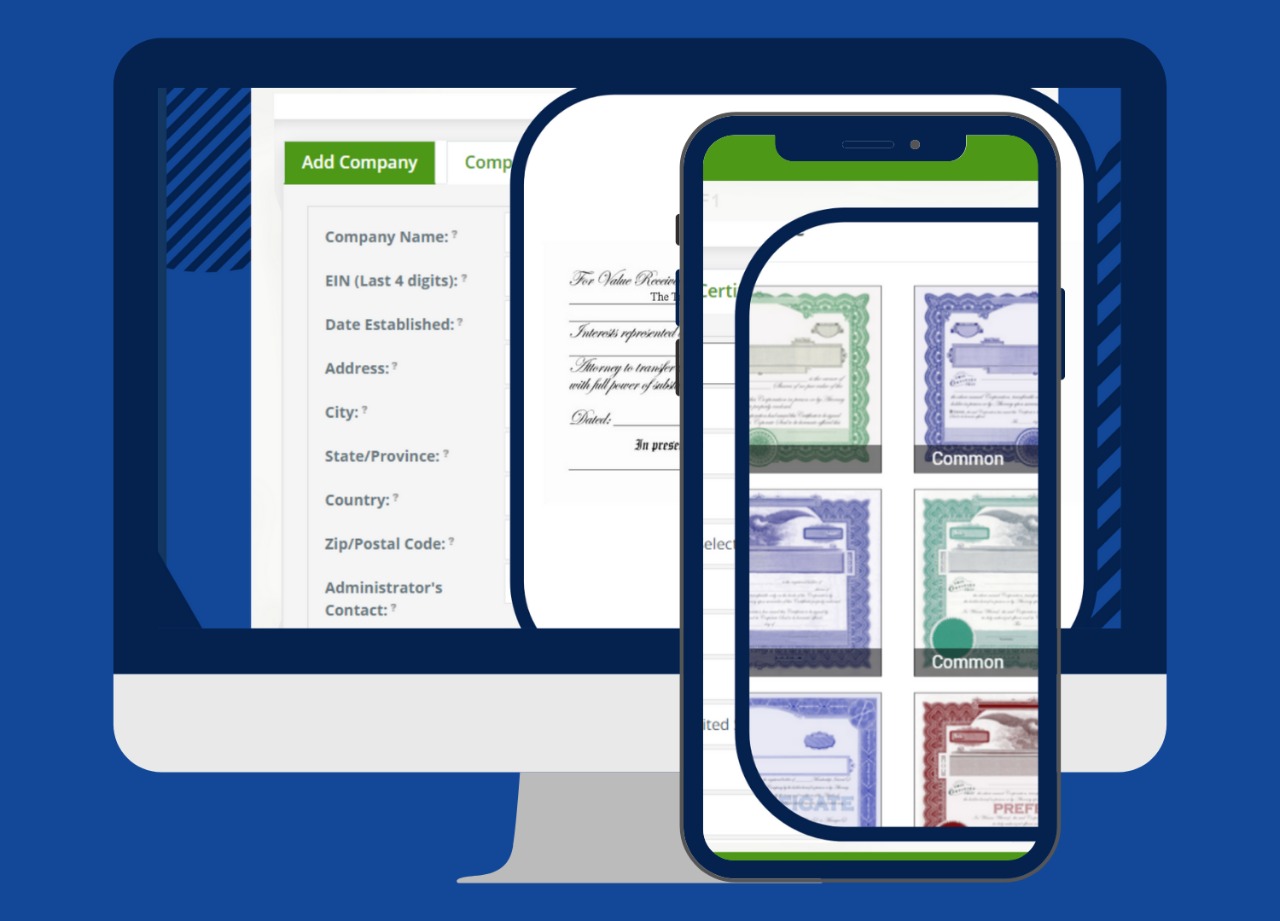 Hours of stock certificate management
handled in minute
in 4 simple steps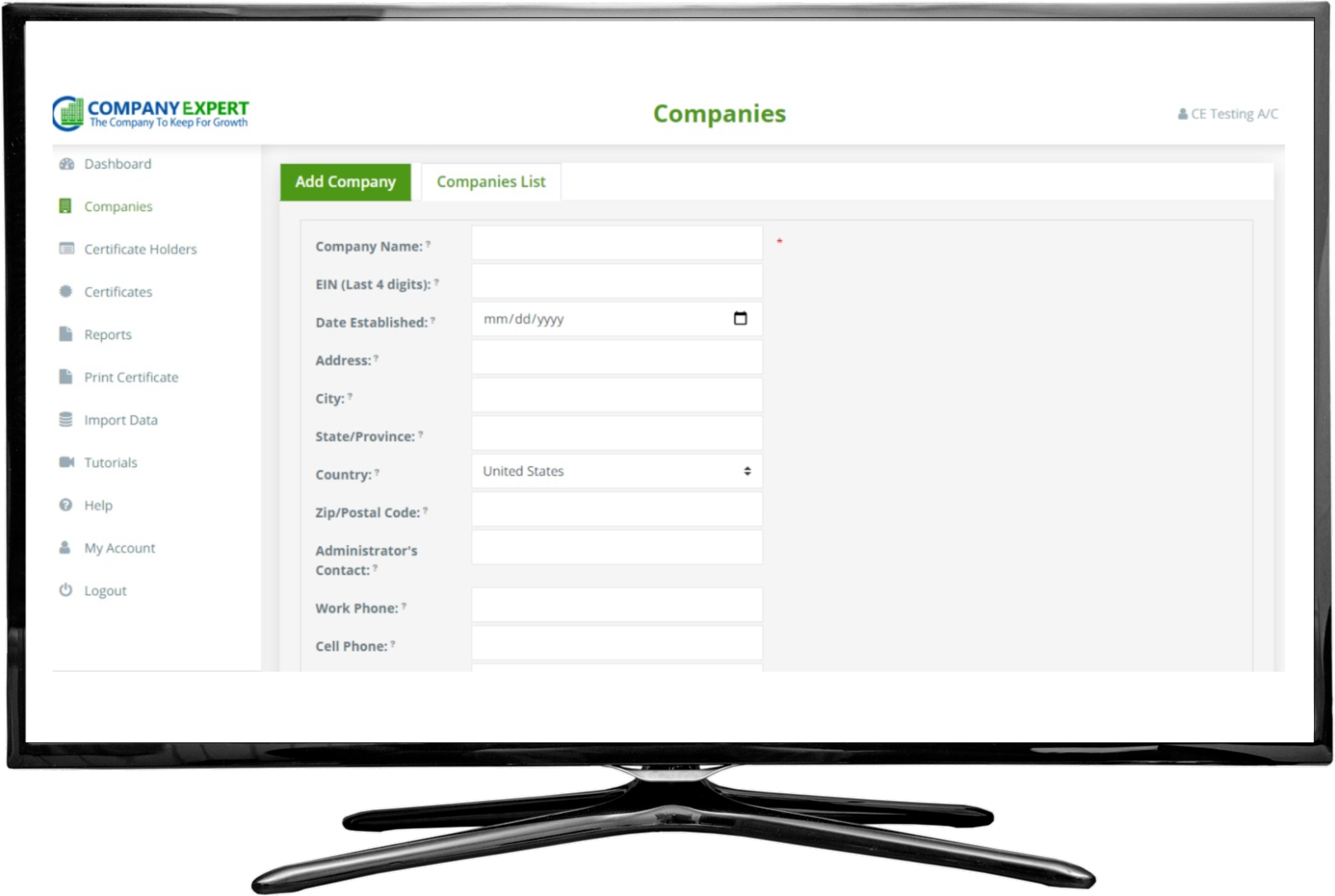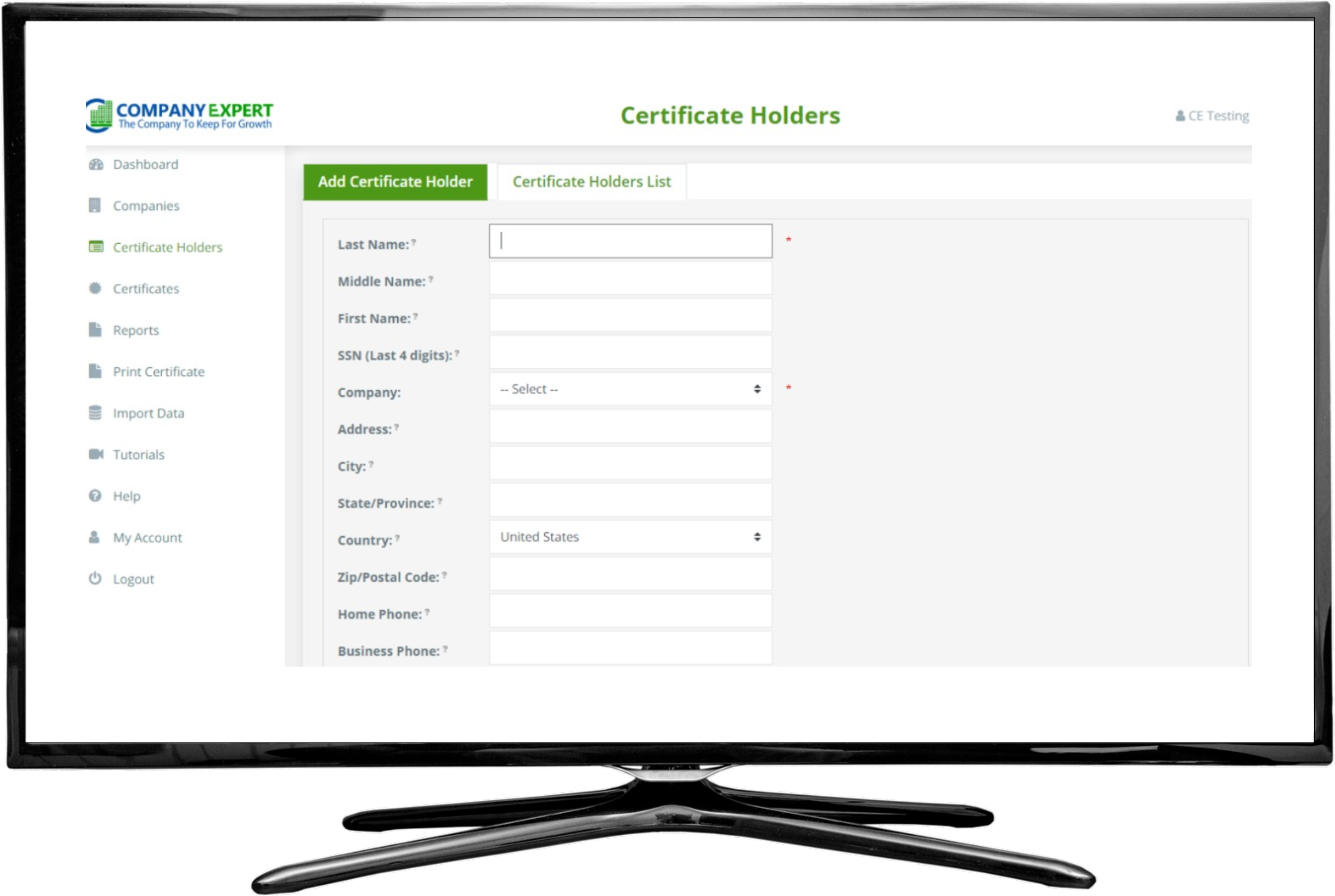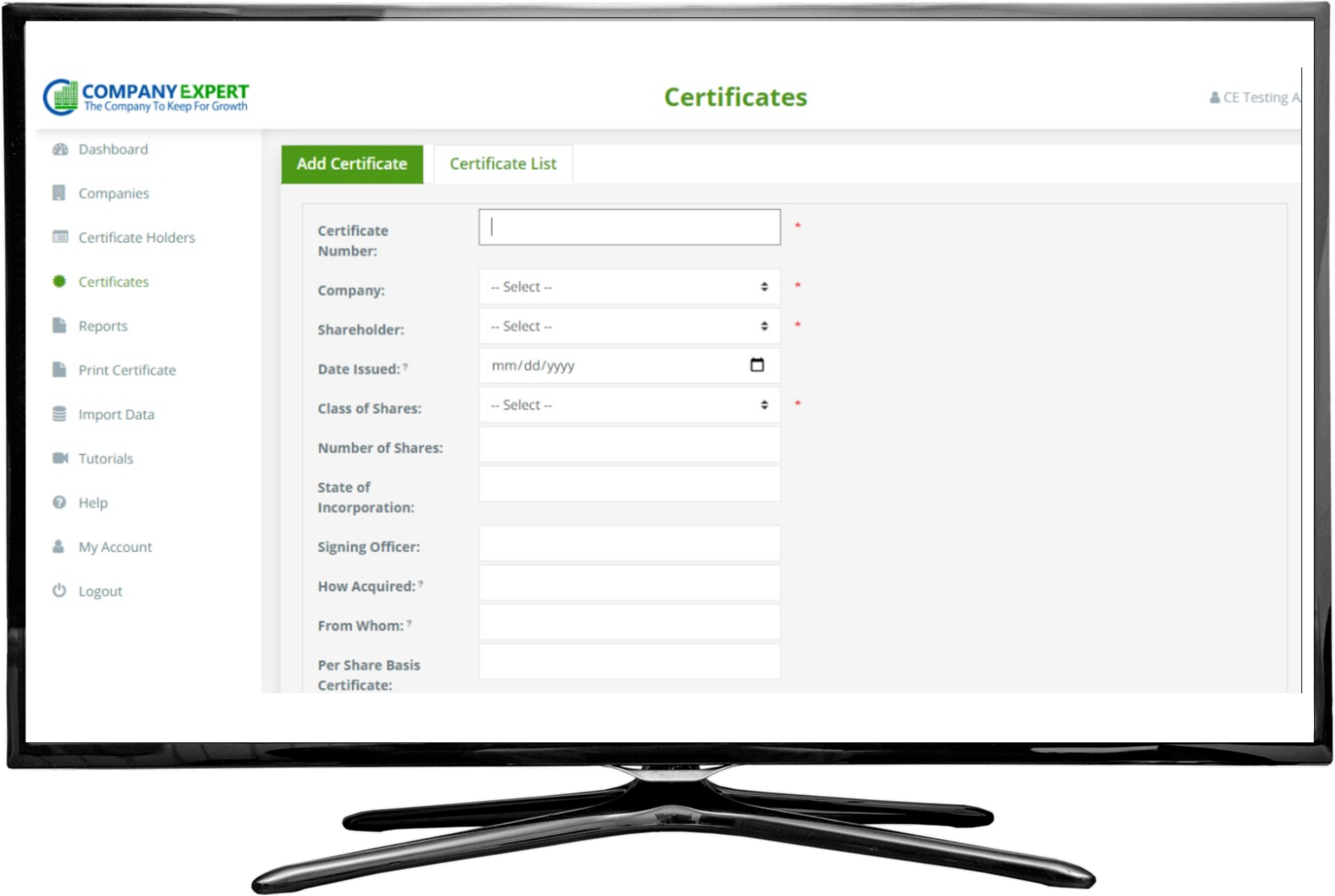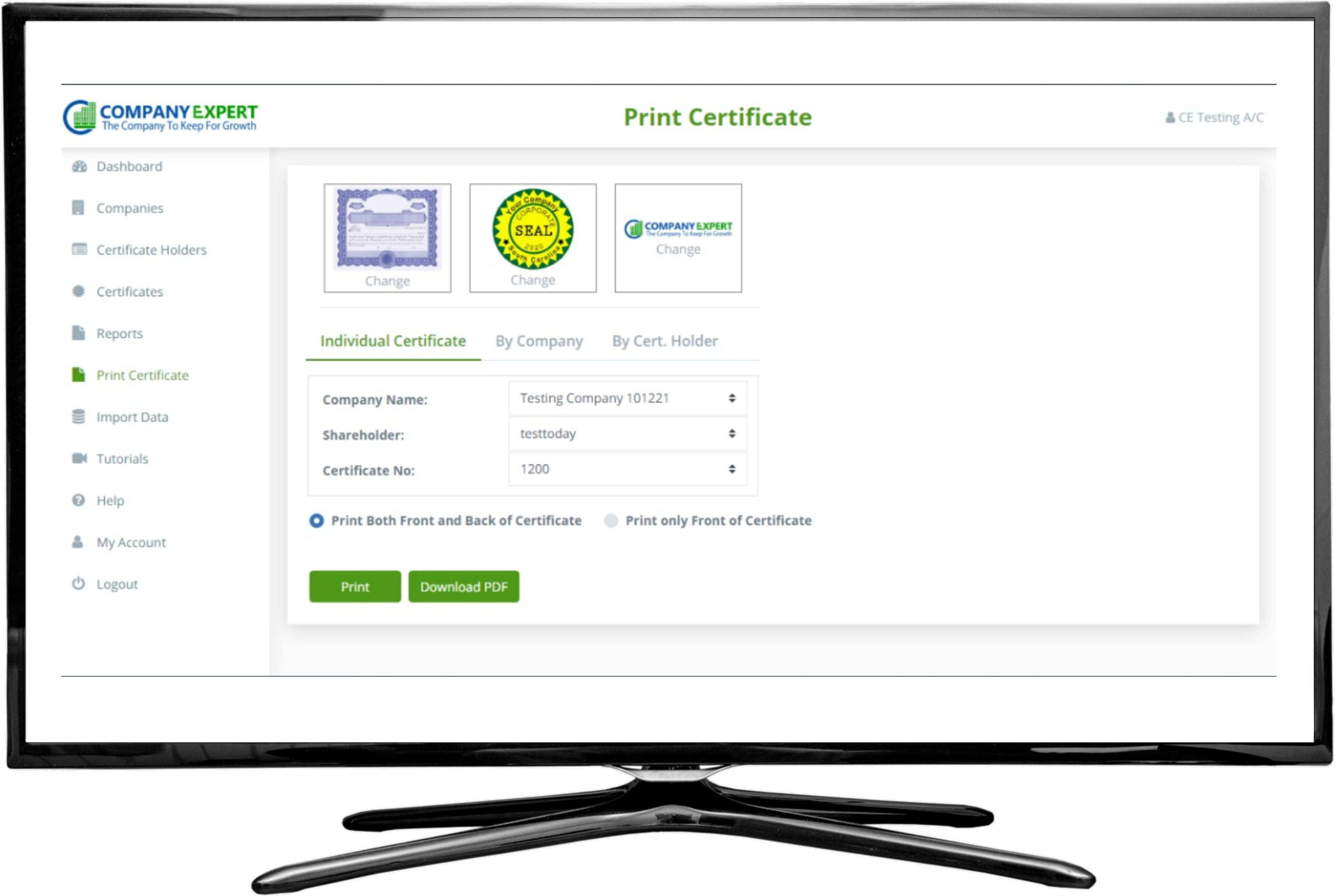 Create, edit and manage stock certificates
and shareholder reports on
any device, anywhere, anytime.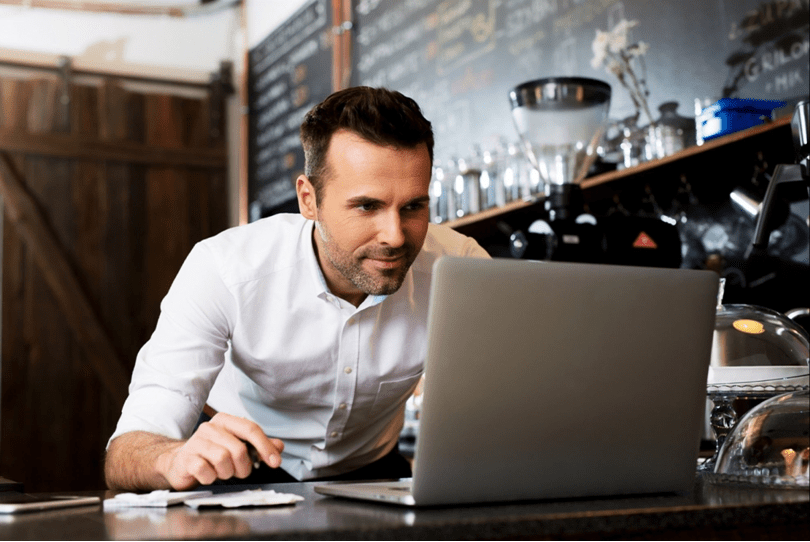 End to end stock certificate management solution
Create, edit, and design stock certificates in minutes. Create and design custom reports and shareholder statements. Use built-in templates for certificates. Manage and store all your data in a secure place. Print certificates in bulk.
Directly print all the documents you need. Import and export data instead of adding it manually
 Solve your stock certificate management
problems with a comprehensive solution:
Create, edit and design certificates.
You can create and design stock certificates with a few mouse clicks. Our software is very easy to use and is designed to keep the whole certificate creation and editing process very simple.
Print in bulk
Instead of printing certificates one at a time….you can print all you want in bulk….and save hours of your time.
Keep your data in a secure place
No need to worry about record-keeping and data management. We are going to do that for you. Keep all your data in a secure cloud. Stay secure & connected.
Design and print customized reports
Easily generate and design company reports, stock summary reports, certificate holder reports and certificate reports….anytime, anywhere!
Store and manage stock details, shareholder information and company data….securely.
All in one place.
Our software is designed to make the whole documentation process super simple. With a few clicks, you can get create, edit and design certificates.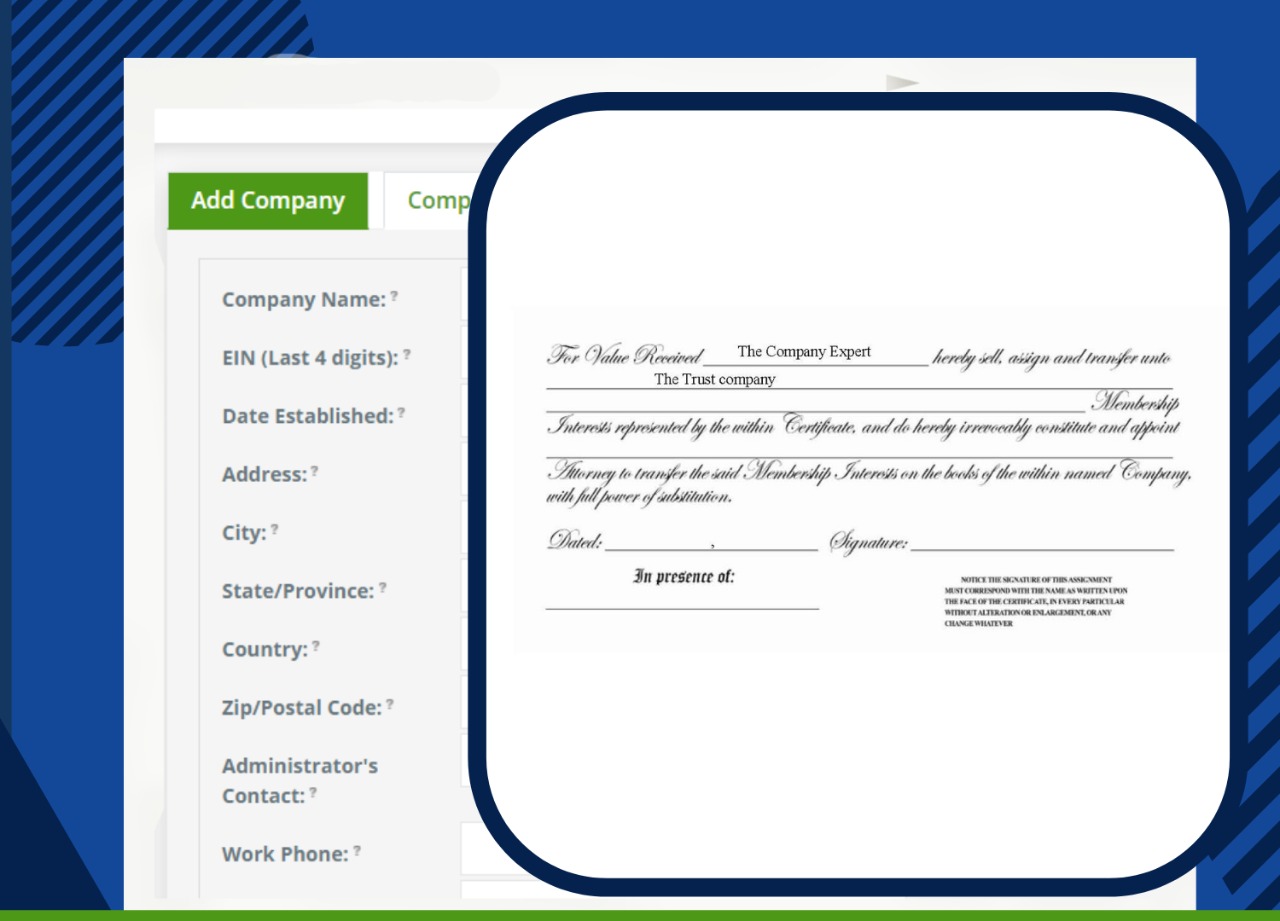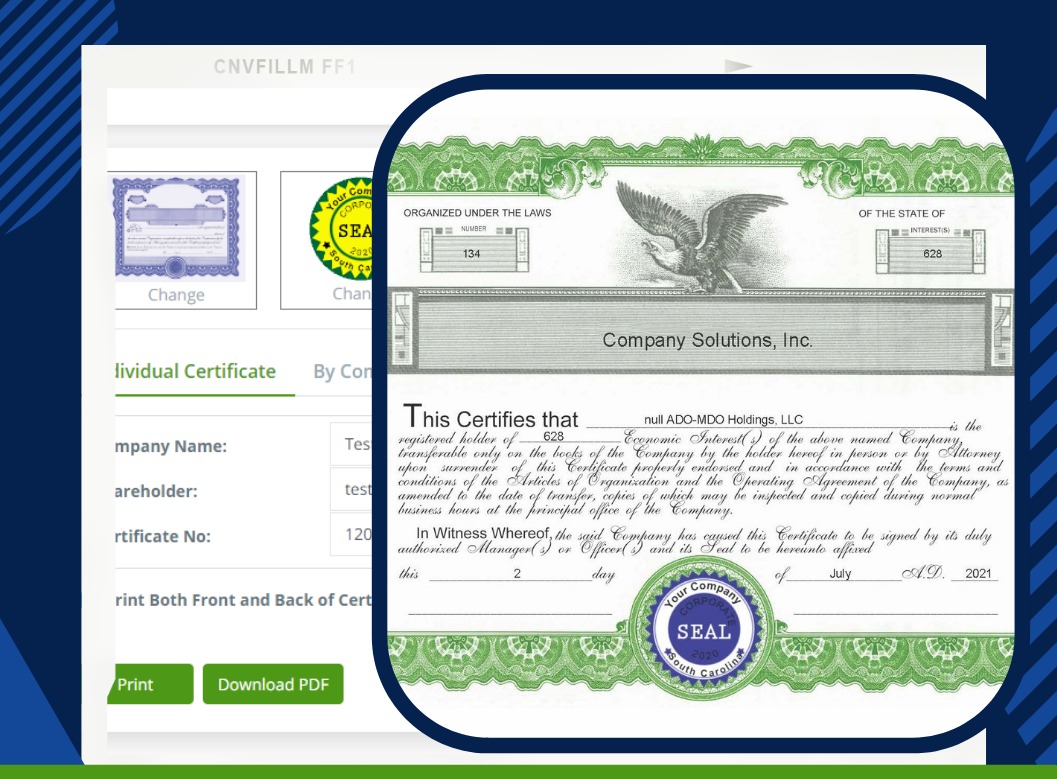 Our built-in stock certificates have a very professional-looking design… and with design options like adding your logo and other content, you can choose from…and a customized stock certificate seal.
No need to create and design certificates from scratch.
We have built-in templates that have all the things that you'll need.
Just add the data and start creating.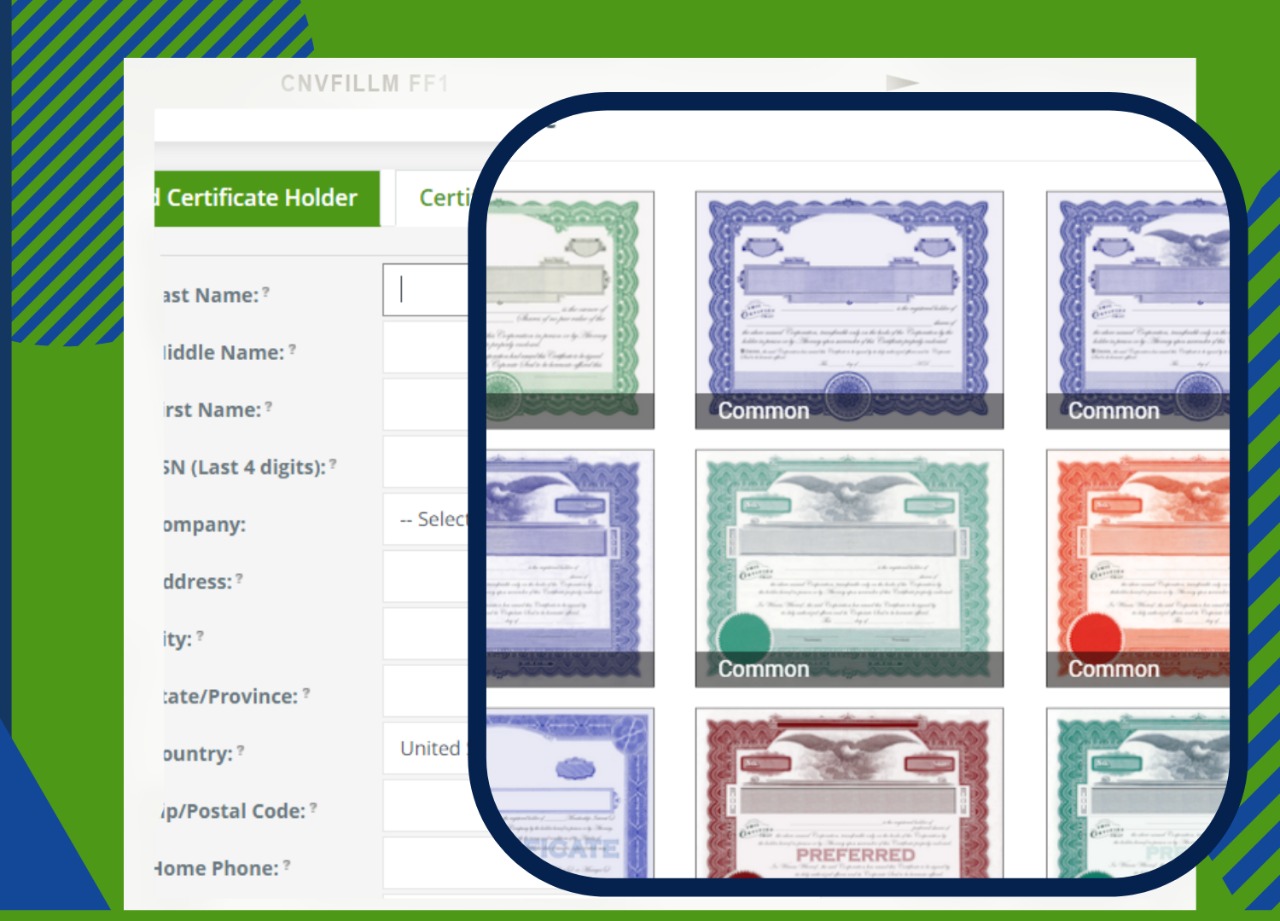 "We initially bought the Stock Certificate Program to save us from the headache of all the paperwork, what we got is not only a time saver but just a more professional approach to the whole process."
 Cynthia Peel
CEO, Kelly Consulting
What'll you get in the free 
trial

:
Free templates
No designing from scratch. Just add your data and start creating
Custom reports
Generate customized reports in no time
Support
Videos, knowledge base, help tickets, and a toll-free # helps you get the most out of the product
Import and export data feature
No need to add data manually, just import your files right away
Design and print shareholder statements
Get complete shareholder statements in seconds
Certificate creation, editing and printing
Complete stock certificate management solution
Hundreds of firms trust
Company Expert
We only have 9 employees but you would be surprised at the amount of paperwork that you have to do with administering a stock certificate program – this program saved me a lot of time – thanks Company Expert.
Producing reports and certificate shareholder statements was the challenge for me, the Stock Certificate Administration software made it easy for me with a push of a button I could produce statements, reports, and mailing labels.
We are a new company and we were up and running in no time. I used your stock certificates that came as part of the software. He especially liked the reports that I produced.
Start Your 30 Day Trial Now