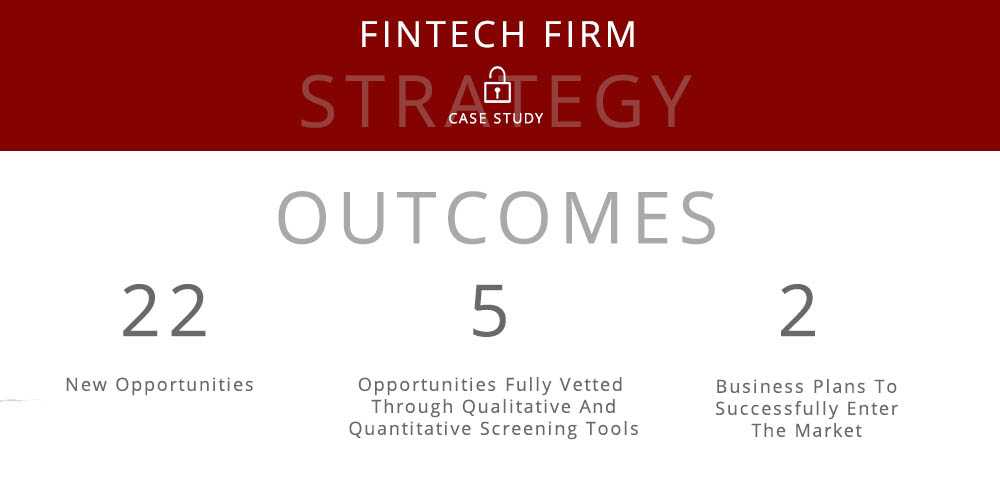 Problems
Our client wanted to diversify their client base and identify opportunities that would continue to drive strong revenue growth while increasing the valuation of the firm. They had an internal Corporate Development Group that identified some opportunities. However, none proved to be viable.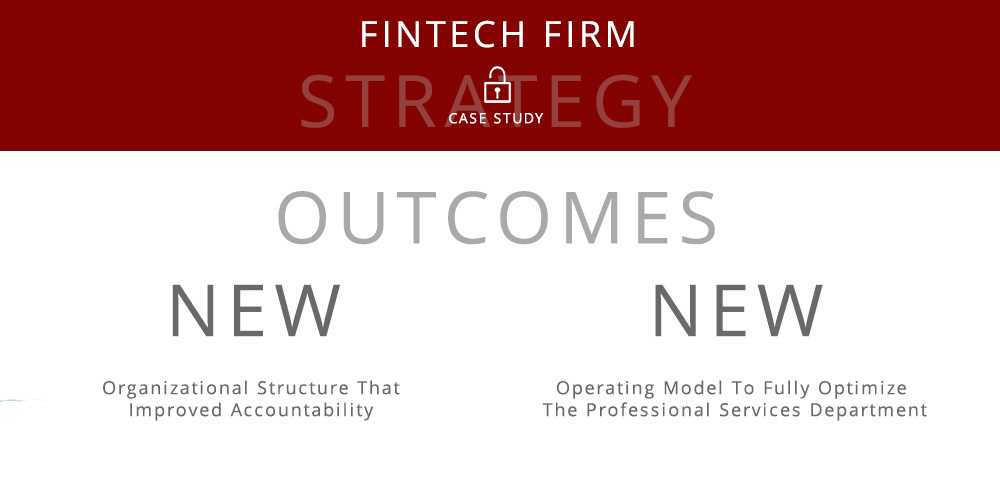 Problems
Our client was struggling to grow its margins in the professional services arm of its FinTech business. This department provided outsourcing services to companies that had purchased its FinTech platform.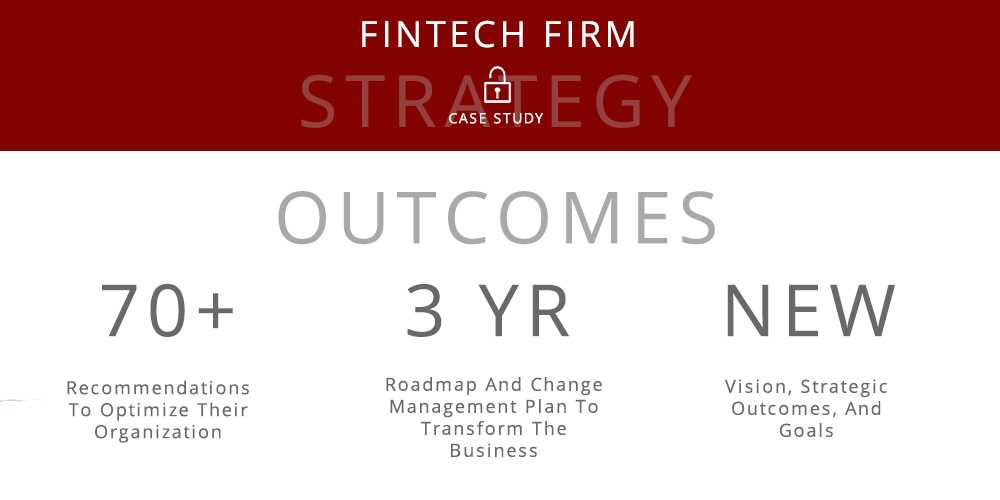 Problems
This regional bank had three under performing business lines and not a clear, well articulated strategy. They brought in Company Expert to create a vision and strategy and to develop recommendations to scale and optimize their operating model.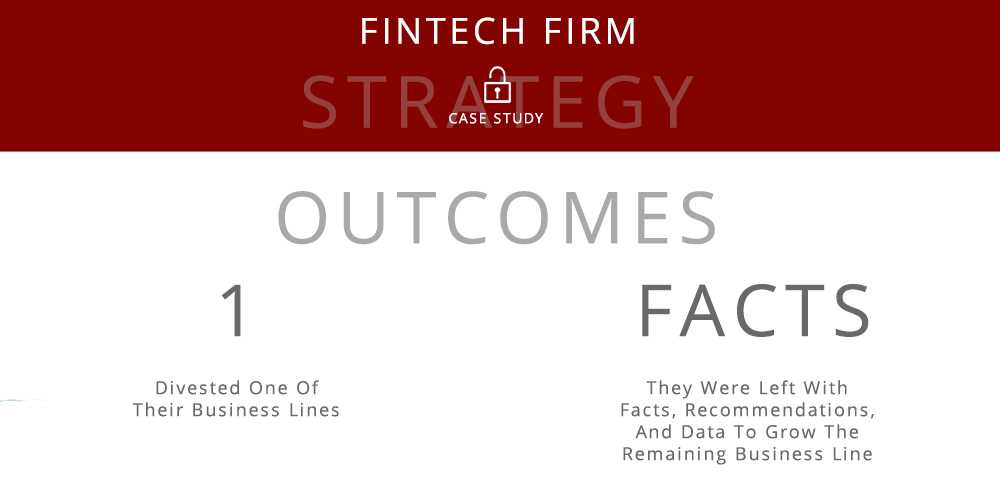 Problems
Our client, a FinTech firm had two core business lines – one focused on the retirement industry and one on the mutual fund industry. They were a midsized FinTech firm that had limited resources. They wanted a third-party to assess these business lines against market opportunities to determine where they should focus their resources.