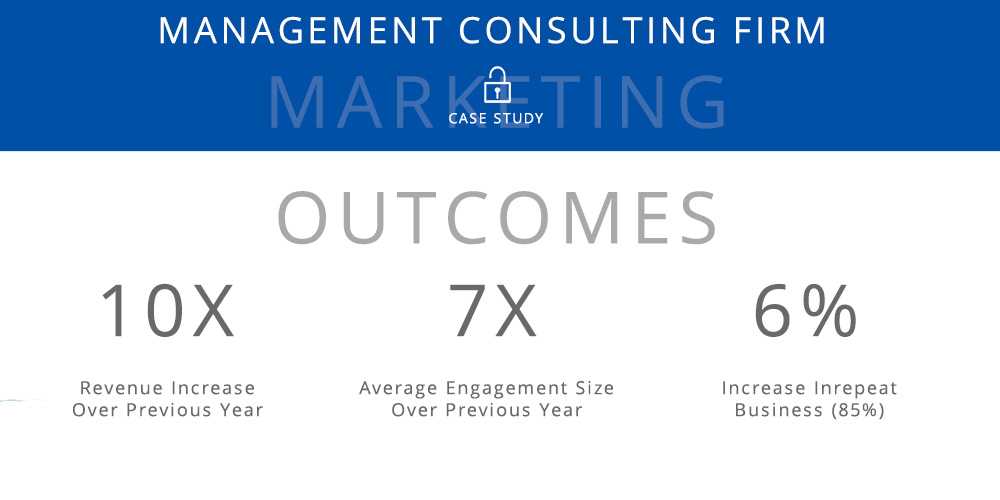 Problems
Our client, a management consulting firm, spent very little time and money marketing their services. They lacked some foundational documents like a value proposition and client personas. Their website was outdated and did not have a compelling and consistent message or calls to actions (CTAs). They were struggling to capture new growth from their traditional lead channels.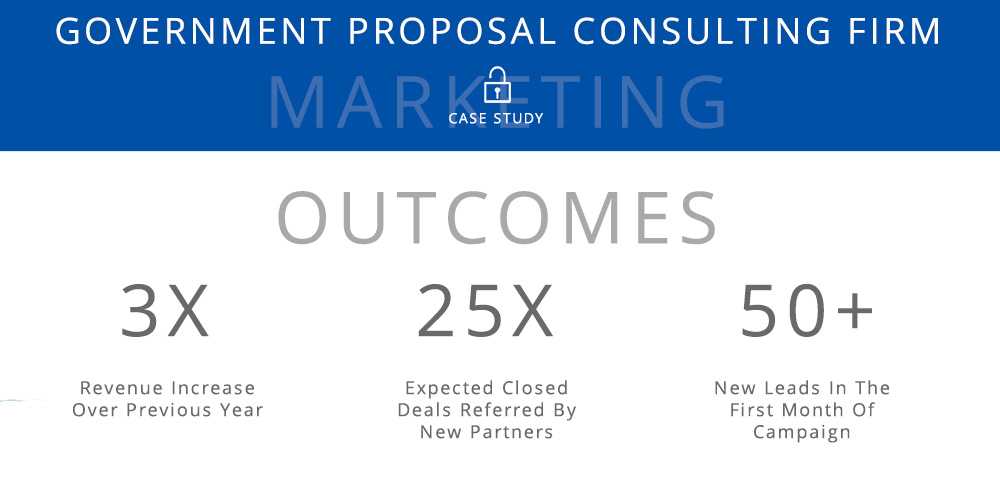 Problems
Our client, a government contracts consulting firm, had peaks and valleys in their business and wanted a predictable and sustainable way to produce ongoing leads and revenue.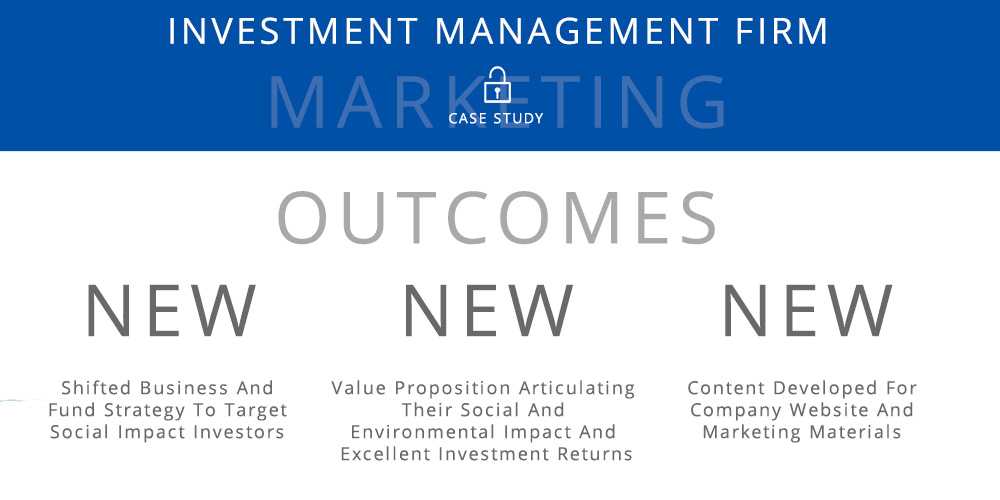 Problems
Our client was competing in crowded marketplace and wanted to better differentiate itself from its competitors. They needed a firm to come in to think strategically about their business and how to rise above the noise in the industry.